Cadillac has been placed fifth in the 2021 J.D. Power U.S. Vehicle Dependability Study (VDS). The storied luxury marque was tied for firth place with Buick – another division of Cadillac's parent firm, General Motors.
The J.D. Power U.S. VDS allocates each manufacturer a Problems Per 100 Vehicles (PP100) score based on the number of problems that original vehicles owners of three-year-old vehicles have experienced within the past 12 months. The lower the score, the more dependable the models are produced by that brand/manufacturer.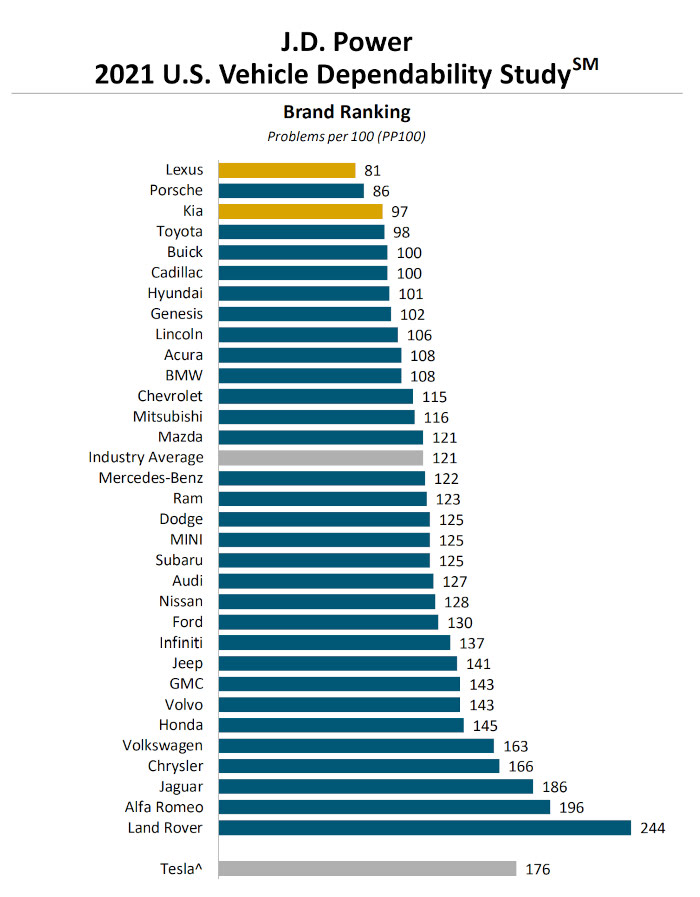 Cadillac received a score of 100 PP100, well above the auto industry average of 121 PP100, which itself is the best in the 32-year history of the study. By comparison, the average was 134 PP100 in 2020.
Lexus, which has now topped the study for nine years out of the last ten, has done so again with a score of 81 PP100. Porsche placed second with 86 PP100. There then follows a cluster of high achievers consisting of Kia (97), Toyota (98), Buick and Cadillac (with 100 each), Hyundai (101) and Hyundai's luxury arm, Genesis (102).
Tesla was included in the study for the first time, but was not given an official rank because it does not give J.D. Power permission to survey its owners in 15 U.S. states. Its score of 176 PP100 was based on a "robust sample" of surveys from owners in the remaining 35 states. By far the lowest performing brand was Land Rover, with 244 PP100.
Cadillac's score represents a remarkable improvement of 31 PP100 over the 2020 study.
No individual Cadillac model achieved the highest result in its category. However, the now-discontinued Cadillac CT6 sedan was ranked second among Midsize Premium Cars, behind the Genesis G80 and ahead of the BMW 5-Series. In the Midsize Premium SUV segment, the still-current Cadillac XT5 luxury crossover also placed second, between the Lexus GX and Lexus RX.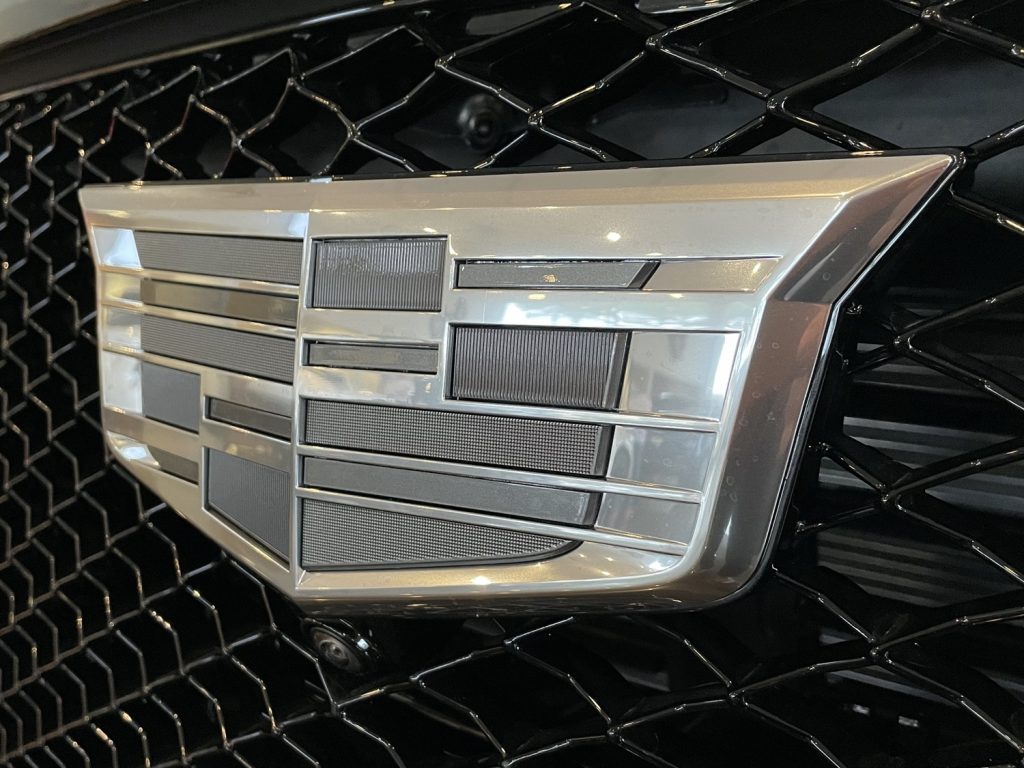 The Vehicle Dependability study covers 177 specific problems grouped into eight major categories, as follows:
Audio, communication, entertainment, navigation (ACEN)
Engine, transmission
Exterior
Interior
Features, controls, displays (FCD)
Driving experience
Heating, ventilation and air-conditioning
Seats
J.D. Power noted that average scores have improved in all eight categories this year, but that ACEN has shown only marginal improvement, and still has more reported problems than any other category.
Be sure to subscribe to Cadillac Society for ongoing Cadillac news coverage. We also invite you to join the latest discussions in our Cadillac forums.