It's probably a safe bet that anyone in the market for a new luxury vehicle isn't looking to settle. Indeed, every aspect and angle of a luxury vehicle should exude class and style, down to even the smallest detail. Even something as seemingly small and inconsequential as a taillight should be put under a microscope. That's something that Cadillac has considered, as evidenced by the following Cadillac taillight concept drawings.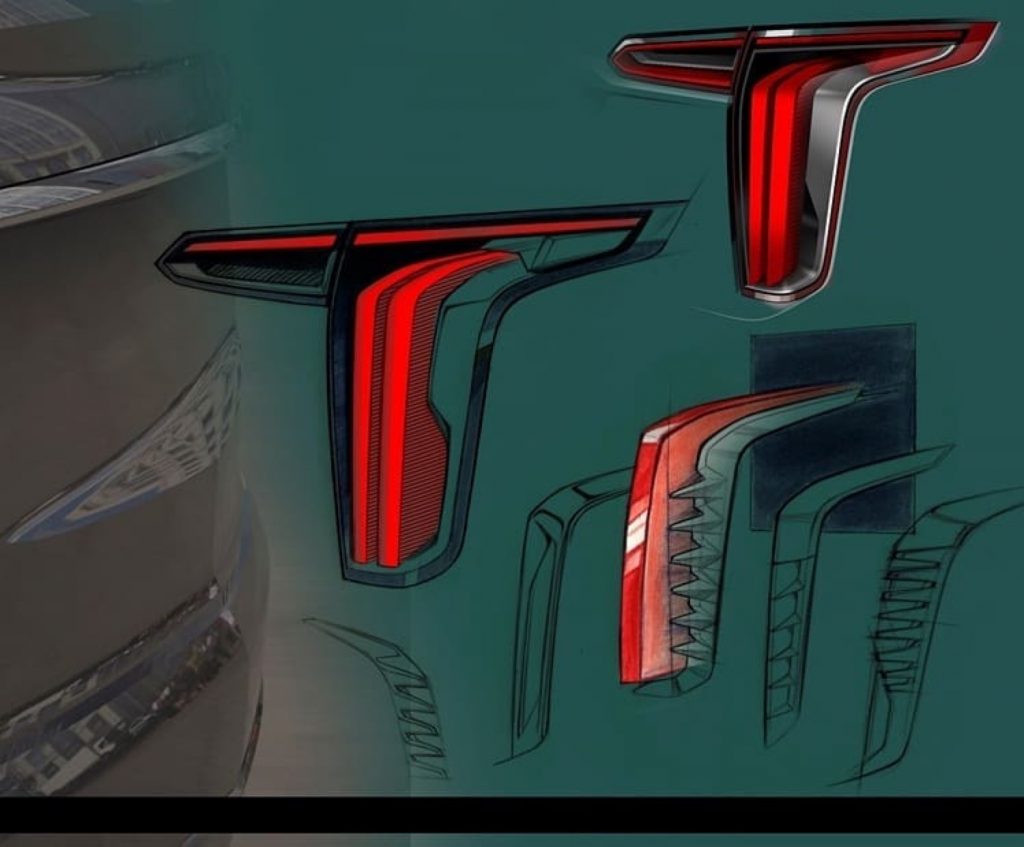 Recently posted to social media by Cadillac's parent company, General Motors, these Cadillac taillights show the luxury marque's design ideas with regard to the rear of its vehicles. A variety of Cadillac taillights are featured, but they all have somewhat similar design features.
Among the various cues seen here are clear lenses on top of intricate inner graphics, with both prominent red coloring along with clear/gray coloring, creating a contrast that's deepened by an angular layout. That layout creates a three-dimensional look that wraps around the rear end of the vehicle, connecting the profile and rear section with a sort of bracketed design motif.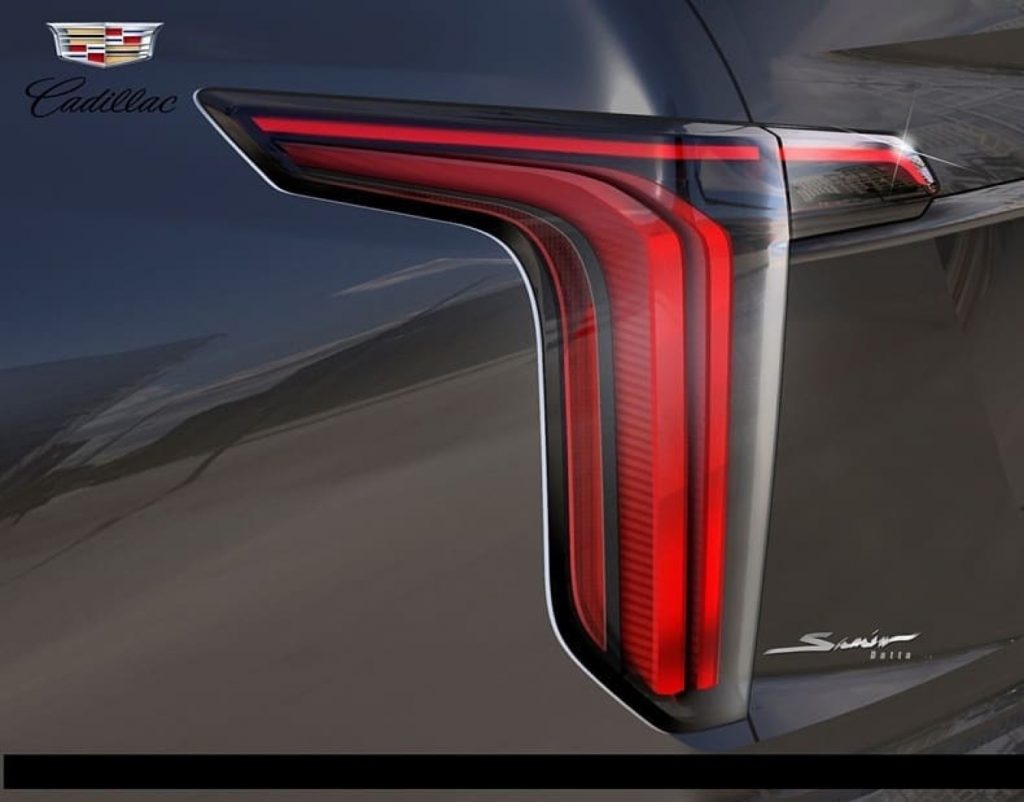 The Cadillac taillights also stretch down along the Y axis, which has the secondary effect of enhancing the vehicle's height, at least from a visual perspective.
The various Cadillac taillight concepts are shown not only as standalone designs floating against a vague grey background, but also on the vehicle itself, providing an extra layer of context with regard to the way in which these designs could play out in the real world.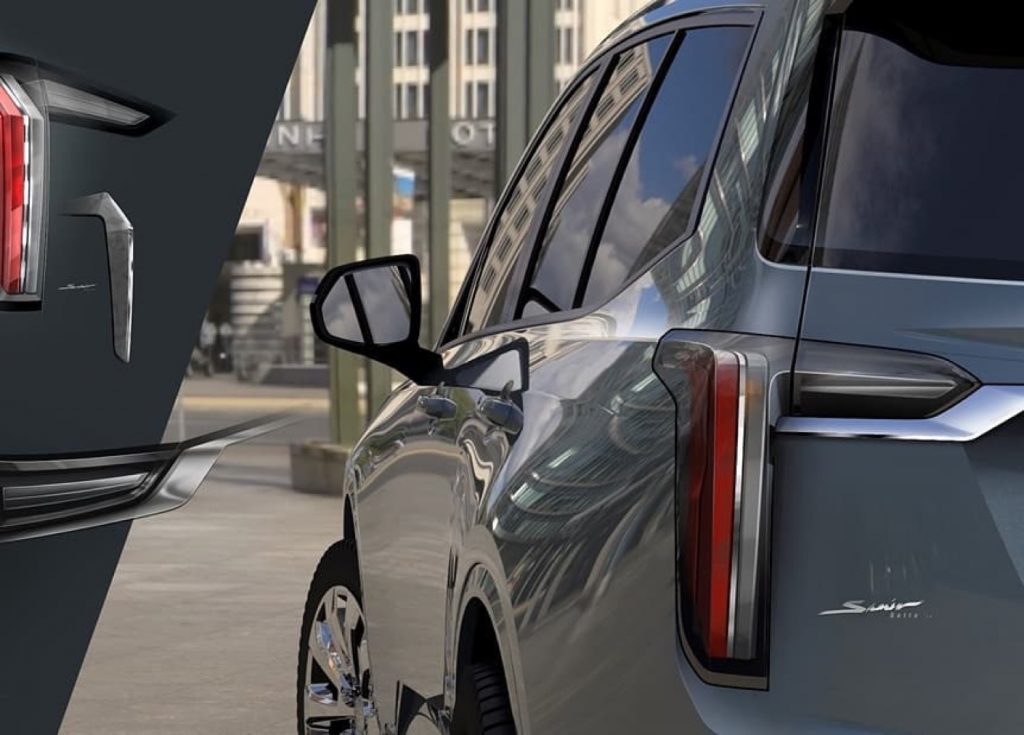 One of the lights is shown on the current Cadillac XT6 three-row crossover.
"Clean and crispy sketches showing the incredible amount of design and detail that does into creating lighting," reads the social media post description attached to the Cadillac taillight concept pictures.
View this post on Instagram
Looking ahead, Cadillac will continue to evolve its design language with the introduction of a raft of new all-electric vehicles, starting with the Cadillac Lyriq luxury crossover. We already got a taste for the new Lyriq in near-production showcar form, and given the images shown of that vehicle, Cadillac's new design language will take further bold steps with regard to lighting.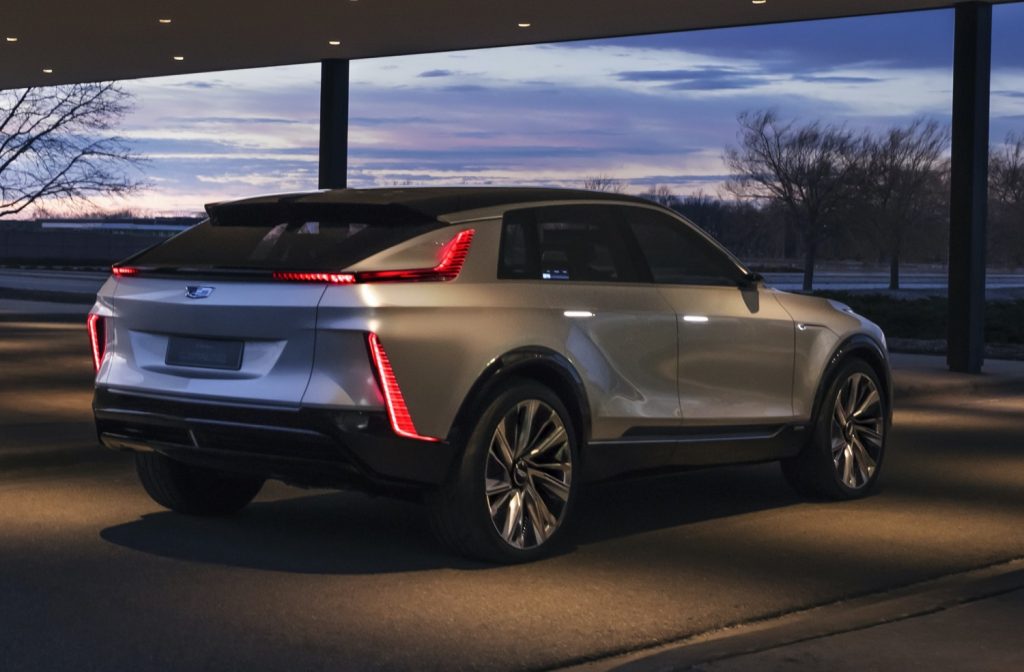 The Lyriq features a dual set of tail lights: starting at the top, an L-shaped tail light runs from the rear of the vehicle to the C-pillars. Lower on the rear fascia is a vertical tail light that's placed at an outward angle. The twin-lighting setup looks very unique, and seems to represent the next frontier of Cadillac's tail light design.
Want to stay up to date on all things Cadillac? Then be sure to subscribe to Cadillac Society for around-the-clock Cadillac news coverage. We also invite you to join the latest discussions in our Cadillac forums.