Cadillac built only 1,320 examples of the Eldorado Biarritz in 1959, so it's surprising that there are more than a handful remaining today. More wondrous still is the fact that even one exists is in such extraordinary condition as the car which will make up one of the lots at the RM Sotheby's Arizona auction on January 22nd.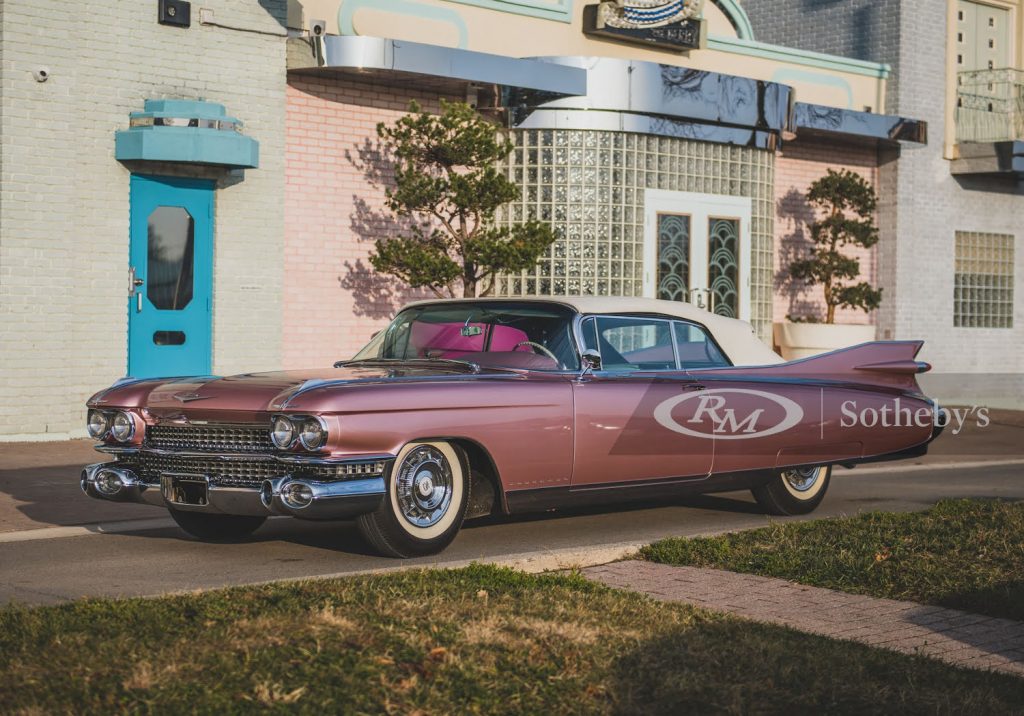 This example was originally painted Argyle Blue Metallic with a blue interior and a pale blue top. As you can see, this is no longer the case. After being purchased by the family of the consignor over 20 years ago, it was thoroughly restored, a process which involved repainting the body in a shade of pink similar to the factory's Persian Sand. Both the interior upholstery and the convertible top are now white, and in superb condition.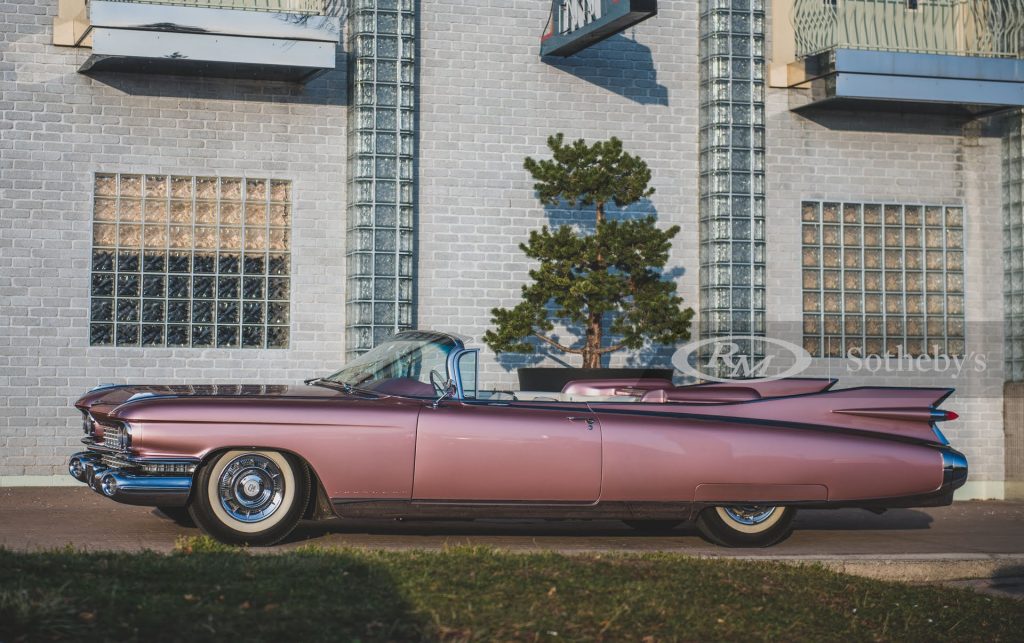 Similar attention to detail is evident under the hood of the Eldorado Biarritz, where lies a 390 cubic inch (6.4-liter) V8 engine rated in its day at 345 gross horsepower.
1959 was the first model year for the fourth-generation Eldorado. The Biarritz name had been introduced three years earlier to distinguish convertible models (the only type of Eldorado produced until that point) from the new coupes, which were called Seville.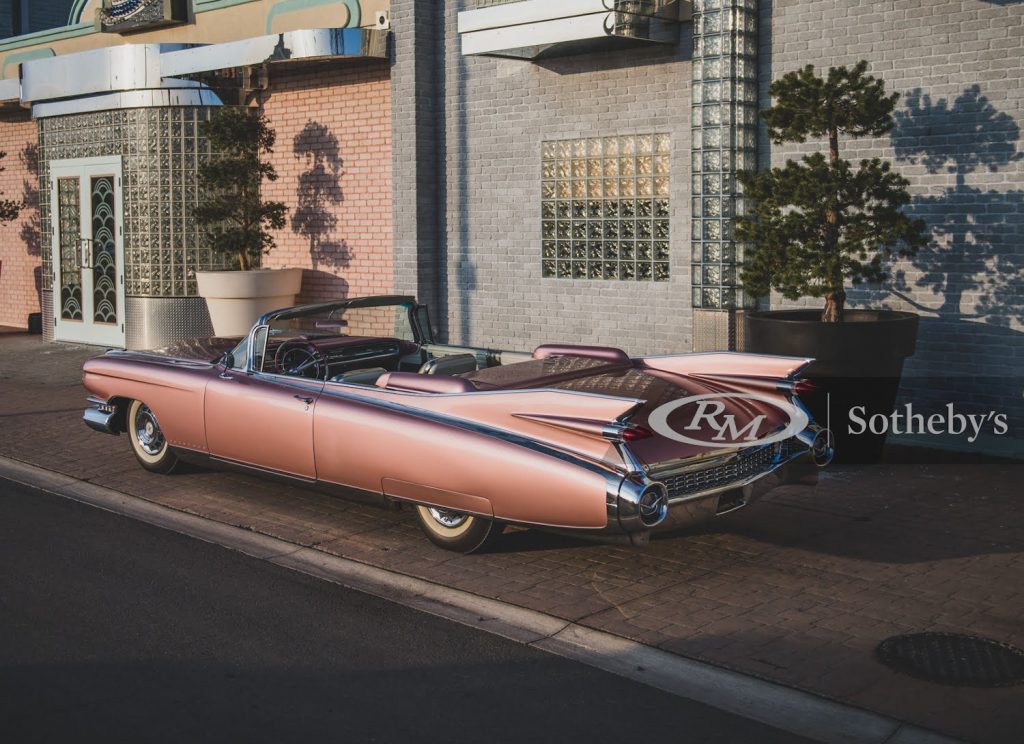 Standard equipment for the 1959 cars included four-speed Hydra-Matic automatic transmission, two-speed windshield wipers, an exterior rear view mirror and power assistance for the brakes, steering, windows, six-way adjustable seats and door locks.
Also standard was air suspension, though the car at auction has been converted to a more conventional coil spring setup, as is often done on these models to improve reliability. The system's air compressor has been retained, however, and remains installed in the engine compartment.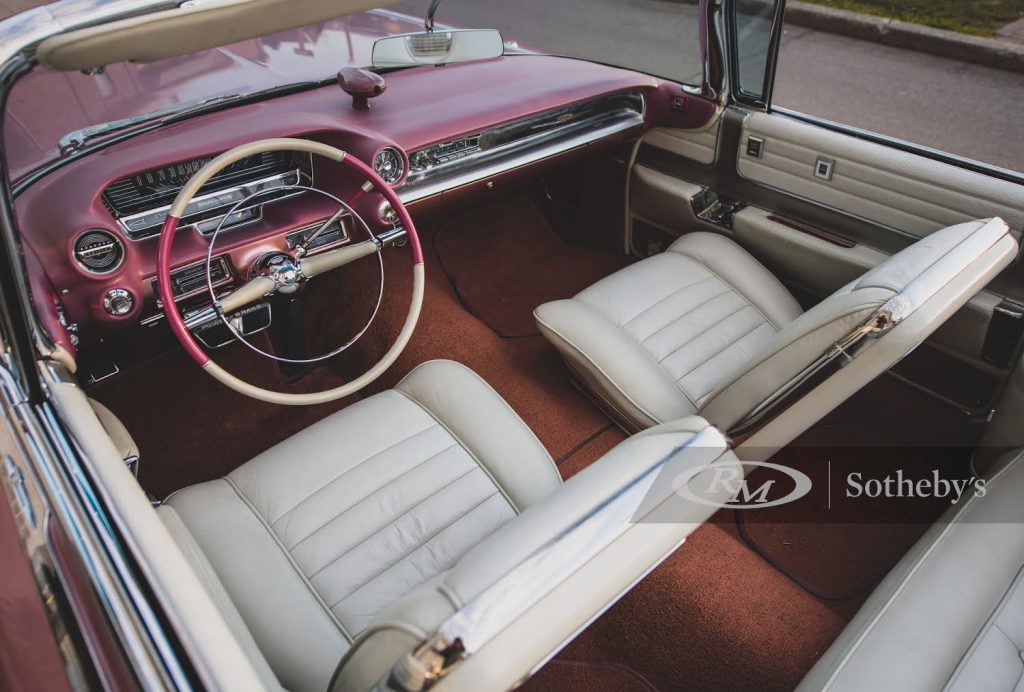 Bucket seats were an option for the 1959 Eldorado Biarritz, and only 99 examples (or 7.5 percent) are believed to have had them fitted. This is one of them.
This extraordinary car has an estimate of $200,000 to $250,000. More details can be found on its page at the RM Sotheby's website.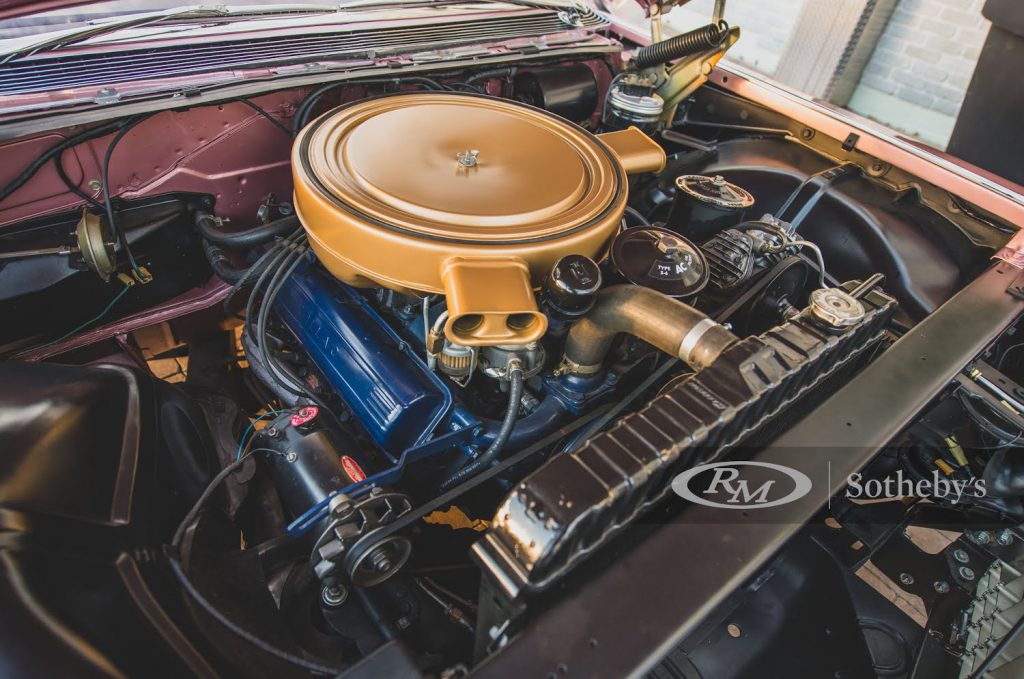 Want to stay up to date on all things Cadillac, modern or classic? Then be sure to subscribe to Cadillac Society for around-the-clock Cadillac news coverage. We also invite you to join the latest discussions in our Cadillac forums.