This 1932 Cadillac V-16 Convertible Coupe with a body by Fisher will be one of the star lots at the RM Sotheby's livestreamed Arizona auction on January 22nd.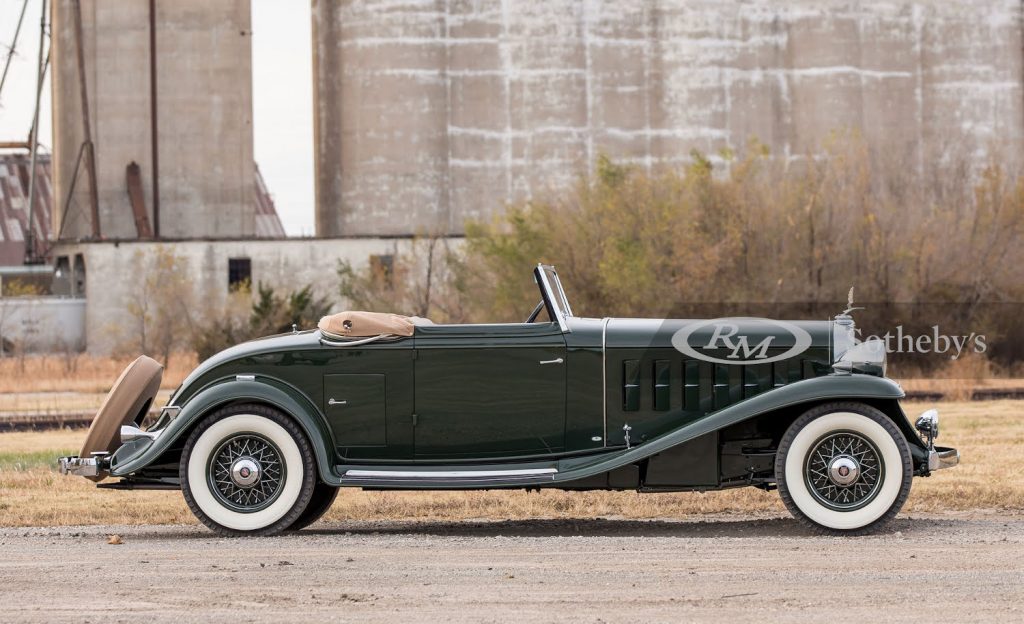 If the Cadillac V-16 does not represent the pinnacle of high-class American motoring, it surely comes close. Its centerpiece is a 452 cubic inch (7.4-liter) V16 engine whose size in Imperial units gave it the name Series 452. It was the first of only three motors with that configuration ever to be fitted to a production car. (V16 is the modern term for an engine with 16 cylinders arranged in two angled rows, but the car is known as the V-16, with a hyphen.)
The engine was rated at 165 horsepower, which was enough to give most examples of the Cadillac V-16 a top speed of over 80 mph. Lighter versions were said to be capable of exceeding 100 mph.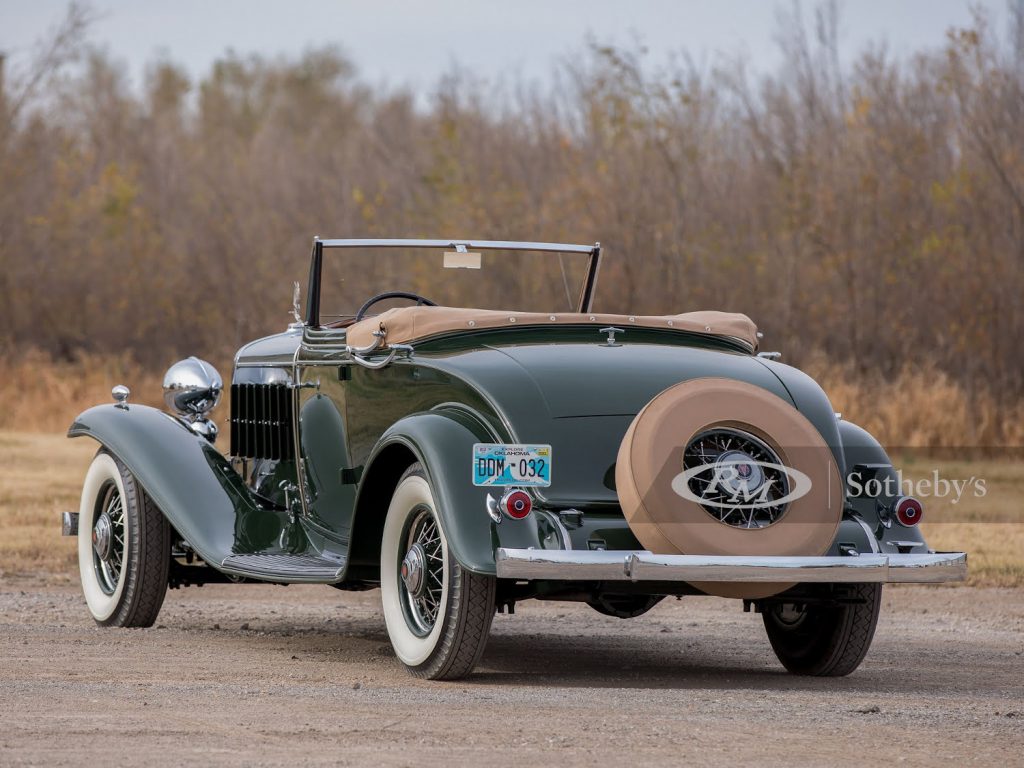 The 1932 Convertible Coupe to be sold at the RM Sotheby's auction is one of the lighter ones, and also one of the rarest. Most of the 4,000 customers who bought a Cadillac V-16 in the 1930s specified a closed sedan or limousine body, reputedly because they did not want to flaunt their wealth during the Great Depression following the stock market crash of 1929.
Accordingly, only 14 V-16s were ordered with the Convertible Coupe body by Fisher, the family coachbuilding company which had been founded in 1908 and became a fully owned subsidiary of General Motors in 1926. Of those 14 cars, only four are believed to survive today.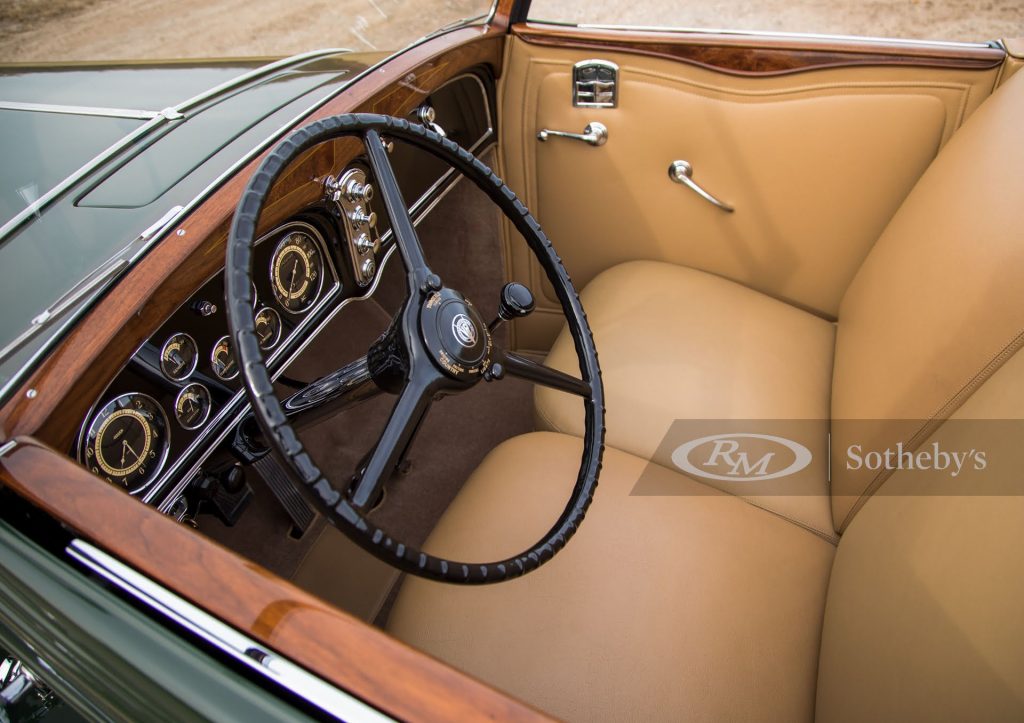 This example was delivered in 1932 to a Cadillac dealer in Brooklyn, New York. 27 years later, it was discovered in a Northern Minnesota sawmill by classic car enthusiast Elmer O. Franzen. Its owner spent years refusing to sell it to Franzen until finally "the fellow decided to sell just to get rid of me" in late 1965. The V-16 remained almost untouched for nearly three decades before being bought by Illinois collector Ronald Benach, who commissioned a restoration by Fran Roxas.
Roxas returned the car to as-new condition with period correct Bottle Green paintwork, rich tan leather interior and a khaki cloth top. Following his work, it was judged Best in Class in the "American Classic 16 Cylinders 1930-1937" category at the 1995 Pebble Beach Concours d'Elegance.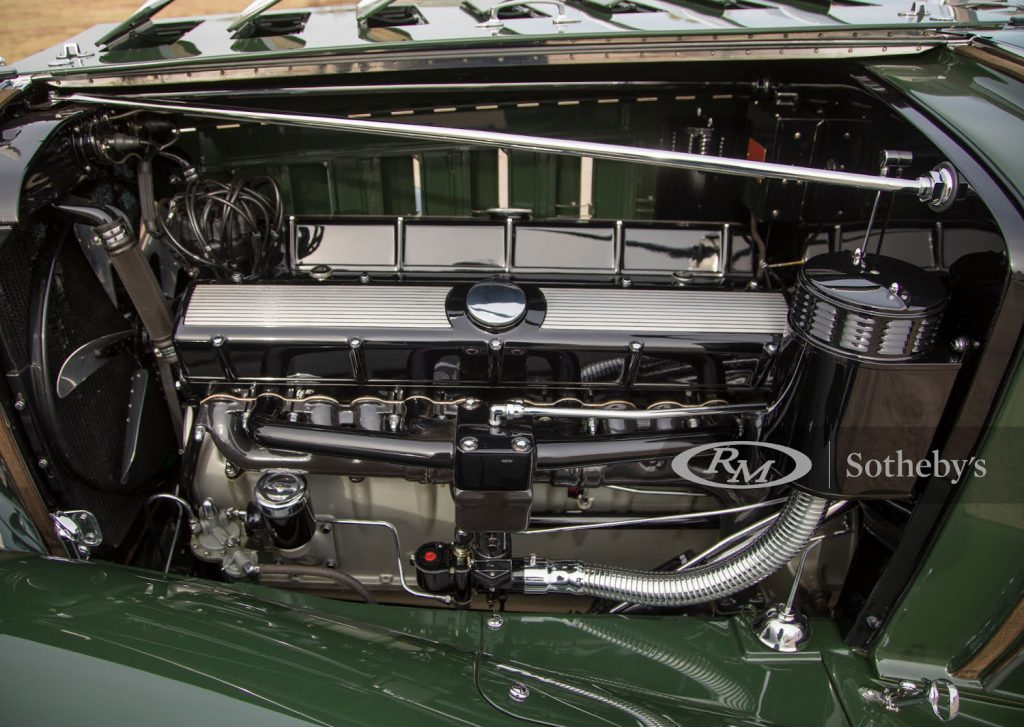 Ronald Benach sold the car to its current owner in 2017. The following year, it received the Claude Nolan Cadillac Award for Most Elegant Cadillac at the Amelia Island Concours d'Elegance. Work done to the car during this period of ownership has included a rebuild of the carburetors and a new porcelain finish on the exhaust manifolds.
This wonderful Cadillac V-16 has been given an estimate of $750,000 to $850,000 at the Arizona auction. For more details, visit the car's page on the RM Sotheby's website.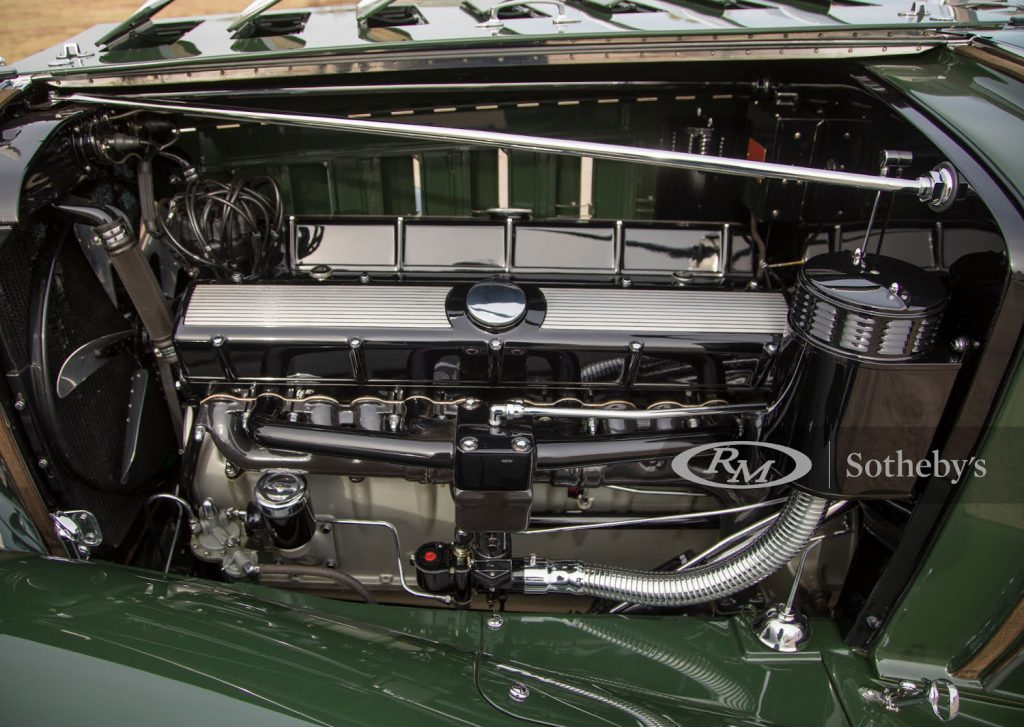 Want to stay up to date on all things Cadillac? Then be sure to subscribe to Cadillac Society for around-the-clock Cadillac news coverage. We also invite you to join the latest discussions in our Cadillac forums.