For those not familiar, Hennessey Performance Engineering is a Texas-based tuning company that offers high-horsepower upgrade packages for all sorts of different vehicles, including the fourth-generation (2015-2020) Cadillac Escalade.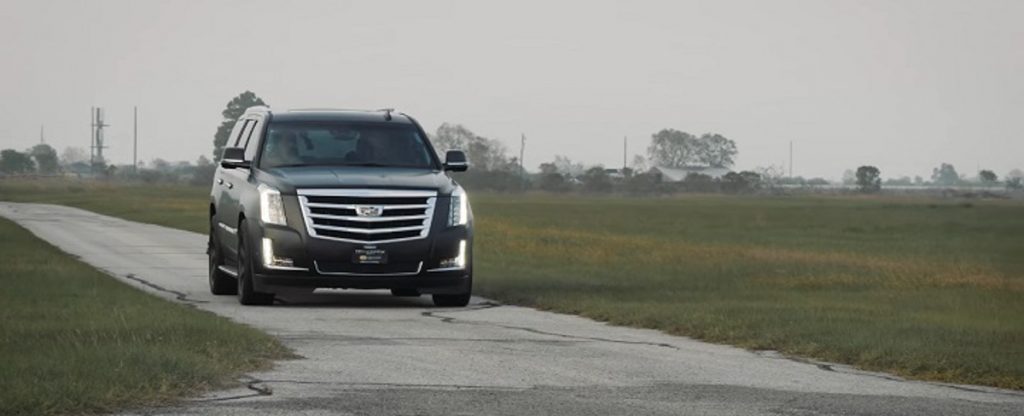 While the stock 6.2L V8 engine (production code L86) in the fourth-gen Cadillac Escalade is plenty powerful for most, there's always those select few who want a bit more punch out of their vehicle, which is where Hennessey steps in. The company offers two different powertrain upgrade kits for the Cadillac Escalade: the 650 horsepower HPE650 package or the 800+ horsepower HPE800.
In a recent video, Hennessey demonstrated how the more powerful of these two upgrade packages can transform the Escalade from a luxurious, run-of-the-mill family hauler into something that can outrun most sports cars on the road today.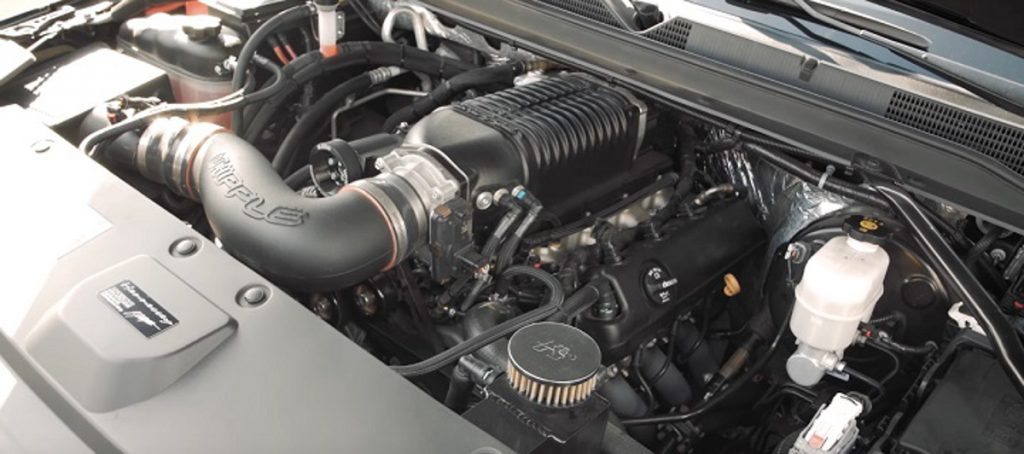 The HPE800-equipped Cadillac Escalade in the video is actually owned by a Hennessey employee named Mike, who bought it from a Hennessey customer who was looking to trade it in and build another vehicle. Mike then had the Hennessey shop install a full HPE800 kit, which includes a 416 cubic inch stroker V8 block, 2.9L supercharger, forged aluminum pistons, ported cylinder heads, a more robust camshaft, CNC ported cylinder heads and a built eight-speed automatic transmission. This setup is good for an impressive 805 horsepower at 5,500 rpm and 812 pound-feet of torque at 4,000 rpm.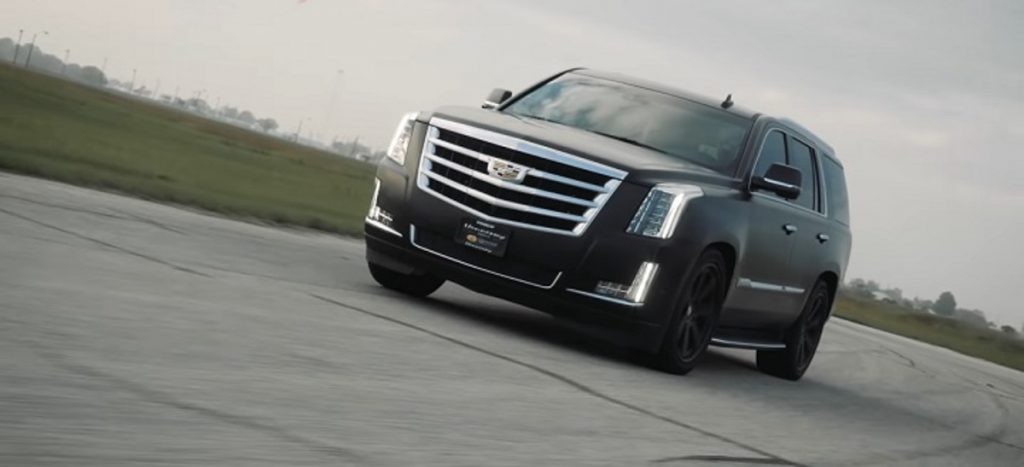 Hennessey claims an HPE800-equipped Escalade can accelerate from 0 to 60 mph in 3.7 seconds and complete the quarter-mile in 11.7 seconds at 116 mph. By comparison, Cadillac states a stock Escalade will accelerate from 0 to 60 mph in "less than six seconds," while the quarter-mile time is estimated to be in the 14-second range. It's safe to say that the HPE800 Cadillac Escalade isn't just fast for a full-size, three-row SUV – it's just fast, period. And the sound it makes are just incredible.
Check out the video below to see what this Hennessey-tuned Cadillac Escalade can do under wide-open throttle.
Subscribe to Cadillac Society for more Cadillac Escalade news and around-the-clock Cadillac news coverage.