The all-new 2021 Cadillac Escalade is replete with high-end features and sumptuous luxury, including an optional 36-speaker audio system from AKG. Now, English singer/songwriter, multi-instrumentalist, and producer James Blake has teamed up with Cadillac to give fans a chance to hear his latest EP through the new Escalade, as seen (and heard) in the following video advertisement.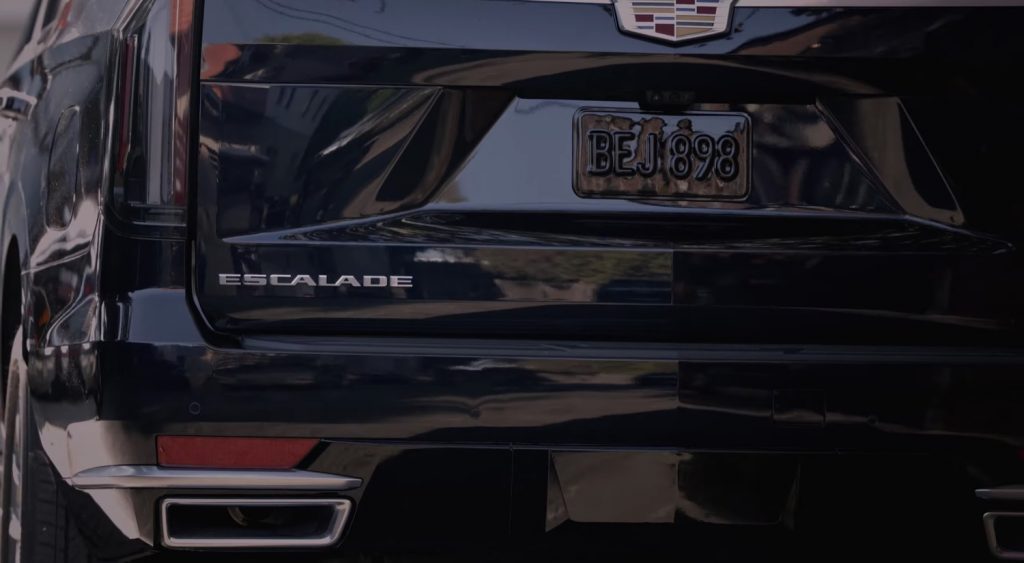 Clocking in at two minutes, 30 seconds, the ad gives us a look at the redesigned 2021 Cadillac Escalade, both in terms of the new exterior design and the overhauled interior as well. In addition, the soundtrack is set Blake's music, giving fans a chance to groove out along the way.
"Honestly it's a really strange time to release music," Blake says in the video intro. "I still want to give people music, I still wanna have that release myself."
With that in mind, Caddy brought together groups of James Blake fans for an exclusive first listen of Blake's new EP, "Before," using the 2021 Cadillac Escalade's optional 36-speaker sound system to play it.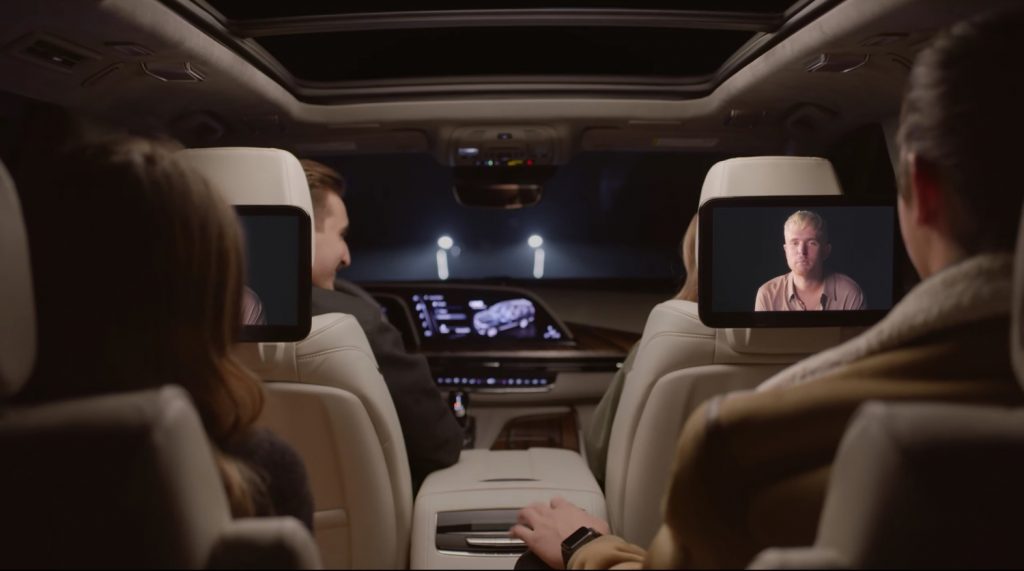 "I demo all of my new stuff in the car," Blake adds. "There's nothing more satisfying than making something, whether it's for myself or someone else, and then just jumping in the car and listening to it."
After climbing into the all-new 2021 Cadillac Escalade, the lucky groups of fans hit play on the EP, watching a short message from Blake himself before the music kicks off. With the music rolling, the SUVs get underway, cruising down the pavement to an undisclosed hangar.
Once parked, the lights come on, revealing James Blake in the center as he continues the song on the piano, providing the fans with a little impromptu concert.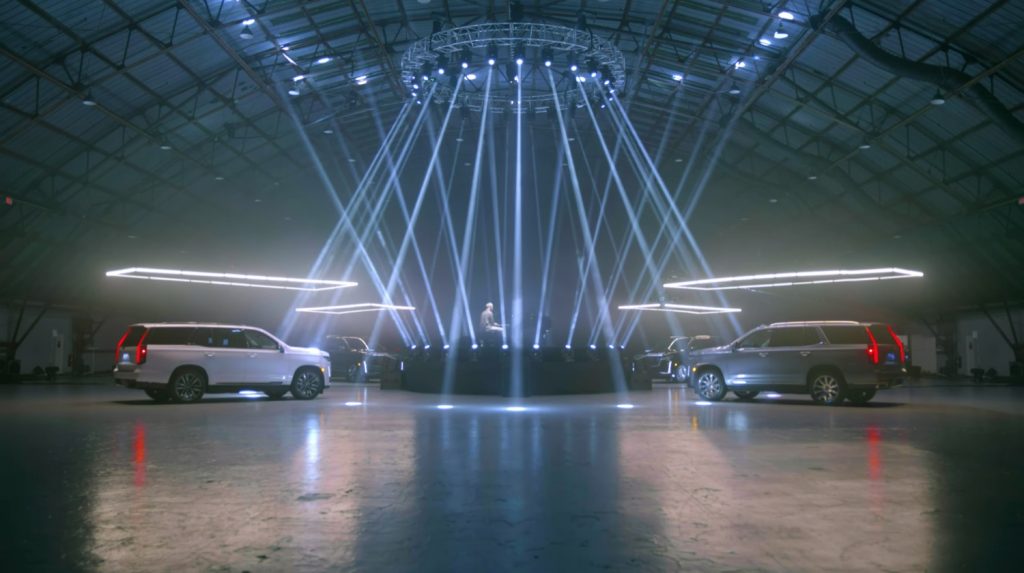 Cadillac ended up working with Austrian audio specialist AKG with regard to the stereo in the all-new 2021 Cadillac Escalade, a significant departure for the brand, which previously relied on Bose for its high-end audio equipment. The latest 2021 Cadillac Escalade comes standard with a 19-speaker AKG system, but also offers a 36-speaker system with "studio quality sound."
Subscribe to Cadillac Society for more Cadillac Escalade news and ongoing Cadillac news coverage.
2021 Cadillac Escalade Photos