The Cadillac Lyriq will feature an advanced augmented reality head-up display (AR HUD) developed by UK-based supplier Envisics.
Cadillac parent company General Motors was among several automakers that participated in a recent round of funding for Envisics, which is a self-described market leader and inventor of "dynamic holographic technologies for augmented reality head-up displays." The automaker will likely tap Envisics technology for a wide variety of future products, but the upcoming 2023 Cadillac Lyriq is the first vehicle that it has confirmed will use an Envisics AR HUD.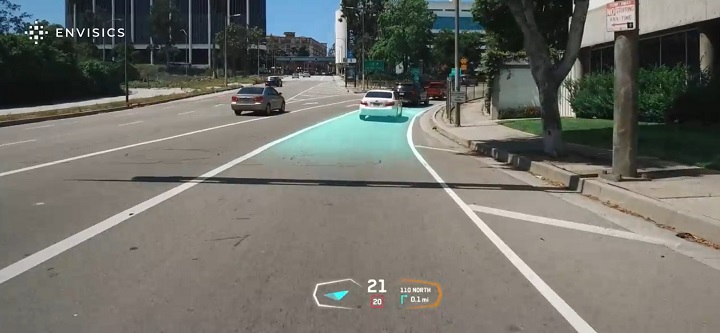 "GM is very impressed with Envisics' holographic augmented reality-enhanced head-up display technology," Matt Tsien, president of GM Ventures, said in a prepared statement. "This technology will help us revolutionize the in-vehicle experience with a variety of safe, highly integrated and intuitive applications, including applications that will enhance the hands-free driving experience in future EVs, like the Cadillac Lyriq."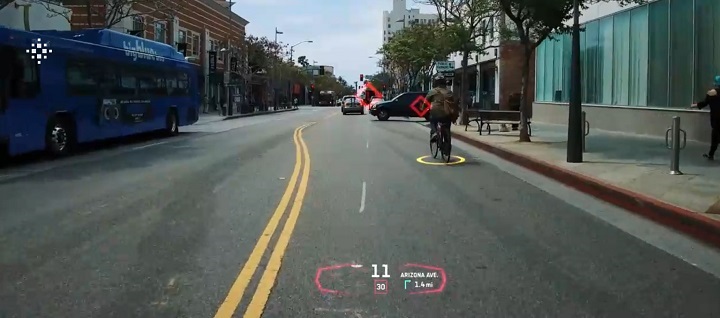 This technology expands on existing HUD technology, projecting sophisticated color graphics onto the road in front of the driver. Automakers currently use AR HUD technology to clearly display navigation directions and other pertinent driving and vehicle info, but it sounds like Cadillac plans to use it to enhance the experience of using its hands-free Super Cruise system. It's not clear how the AR HUD will be integrated with Super Cruise, but we could see it being used to communicate to the driver what the vehicle's cameras and radars are seeing. An AR HUD could also be used display when the system has engaged and/or disengaged, taking the place of the green bar on the steering wheel that is currently used for this.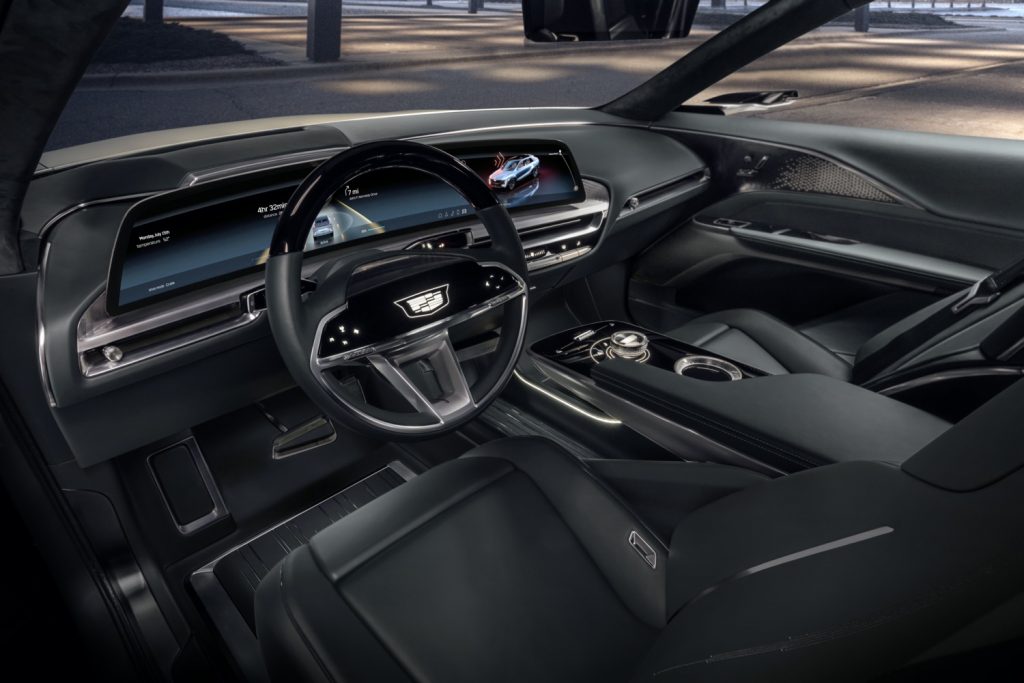 Projecting information and crisp graphics onto glass surfaces will become more commonplace going forward as automakers develop semi-autonomous and fully-autonomous vehicles. In AVs, this tech could be used to display to passengers what the AV is seeing on the road ahead, to relay the navigation directions or to display the audio track, for example.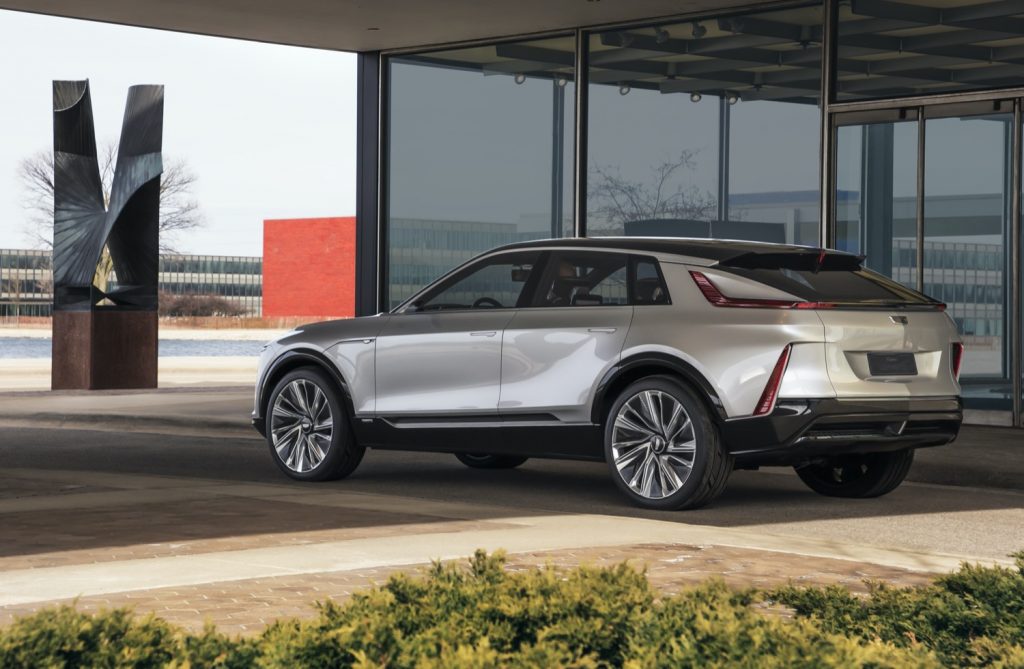 "Enhanced in-car experience is the next automotive revolution that goes hand in hand with electrification and the development of autonomous vehicles," Dr. Jamieson Christmas, Envisics' founder and CEO, said in a statement. "Our technology is class-leading and is extremely well placed to meet current and future requirements."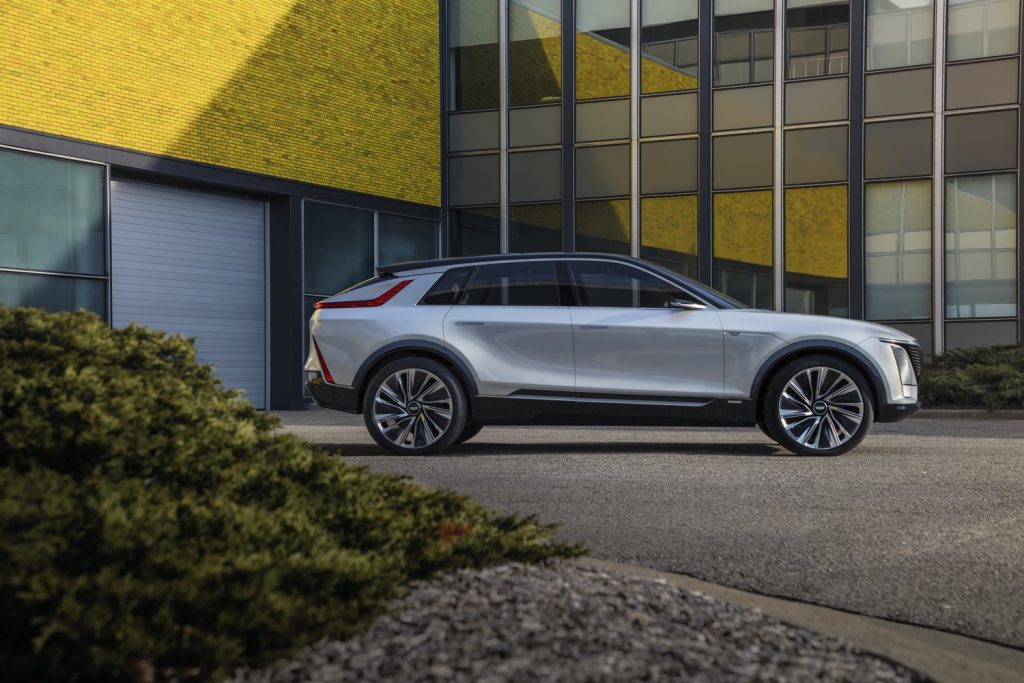 The Cadillac Lyriq will ride on a new dedicated electric platform and will come standard with rear-wheel-drive. A performance all-wheel-drive model will also be available. A 100 kWh battery pack will be on offer, too, which will provide a real-world range of at least 300 miles. The battery-electric luxury crossover, which has only been shown as a show car thus far, will go on sale in late 2022 as a 2023 model year vehicle.
Subscribe to Cadillac Society for more Cadillac Lyriq news and around-the-clock Cadillac news coverage.
2023 Cadillac Lyriq Show Car Photos