Cadillac has just introduced new emblems in monochromatic finish as an official accessory for the XT4 luxury crossover, Cadillac Society has learned.
The new monochromatic Cadillac emblems are the same size and shape as the traditional Cadillac crest logos that have shipped with the XT4 since its introduction, but replace the yellow, red, and blue colors with various shades of gray. They aim to "add a personalized feel to the vehicle's exterior," according to Cadillac.
Assigned production code SFZ and part number 84672031, the monochromatic Cadillac emblems are available an official Cadillac accessory. They are currently listed on the Cadillac accessories website (at accessories.Cadillac.com) for $125. Additionally, they are available as a dealer-installed option.
Those $125 features a kit with two pieces to replace the factory emblems – one for the front, and another for the rear. Cadillac's product page states that the badge uses the same high-quality material as the factory-installed emblems, having been designed, tested and backed by Cadillac.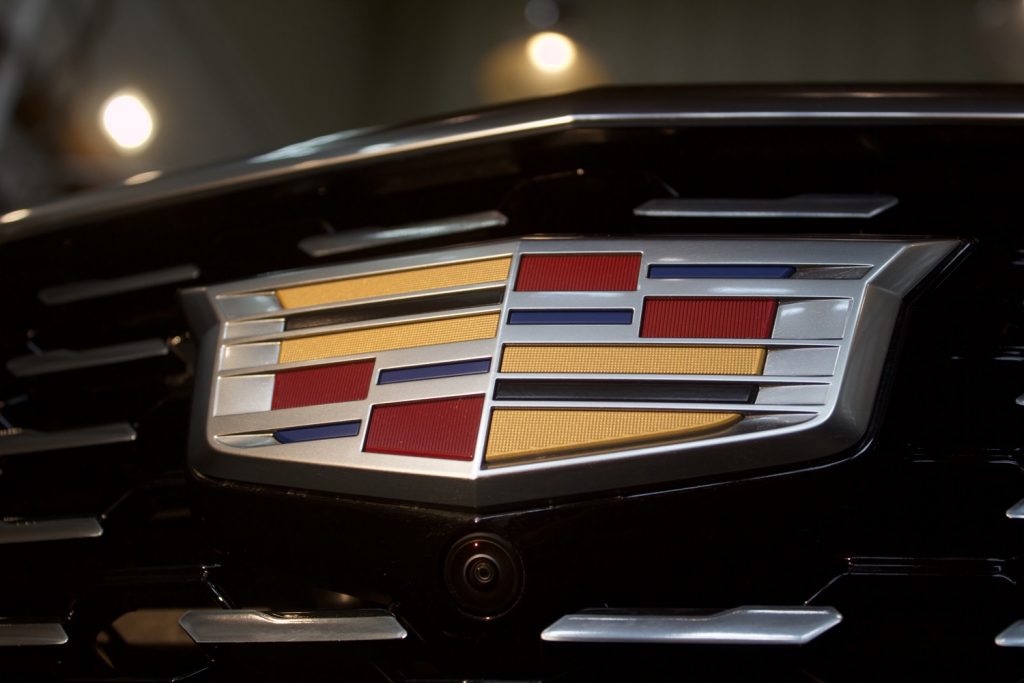 The front emblem mounts on the vehicle via a set of tabs that "click" into the grille, while the rear emblem is mounted via a peel-and-stick adhesive. The emblems also have a warranty – the greater of either the balance of the vehicle's bumper-to-bumper warranty, or 12 months / 12,000 miles.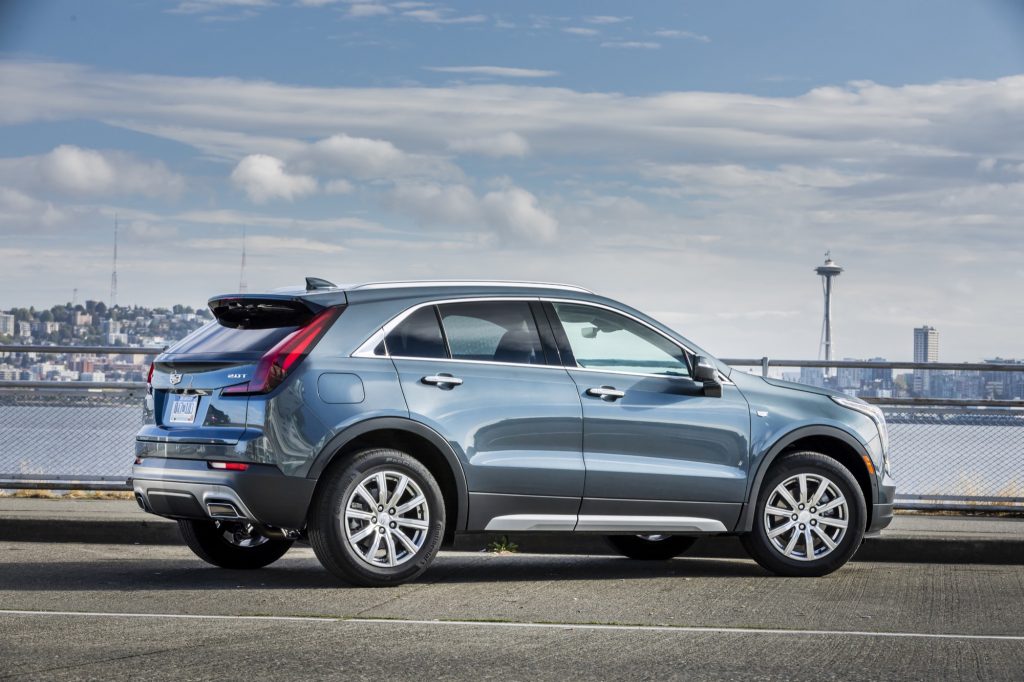 The first vehicle to introduce the monochromatic front and rear Cadillac emblems is the all-new, 2021 Cadillac Escalade, where the badges will be offered as a factory option as part of the Onyx package. It's also worth noting that these monochromatic Cadillac logos being offered on the XT4 and Escalade are not the same as the silver badges placed on the fenders of all current Cadillac models. Instead, the badges placed on the fenders are silver, as opposed to monochromatic.
It's also worth noting that this move seems to support the notion that Cadillac is slowly removing color from its logos, as first suggested by Cadillac Society. In fact, the automaker's first electric vehicle – the Cadillac Lyriq – will feature a backlit logo devoid of any color except for black and white.
One final thought: the word "monochromatic" isn't exactly a common word in daily usage, we wouldn't be surprised if these emblems didn't become known amongst the general public simply as "gray Cadillac logos" or "black and white Cadillac logos."
We'll have much more on all things Cadillac soon, so be sure to subscribe to Cadillac Society for ongoing Cadillac XT4 news and Cadillac news coverage, and check out our Cadillac forums.