Without a bulky internal-combustion engine taking up a bunch of space, many all-electric vehicles open up the available cargo room by designing in a front trunk, more commonly referred to as a "frunk." That said, the upcoming Cadillac Lyriq won't follow this trend, as confirmed recently by Cadillac Lyriq Chief Engineer Jamie Brewer.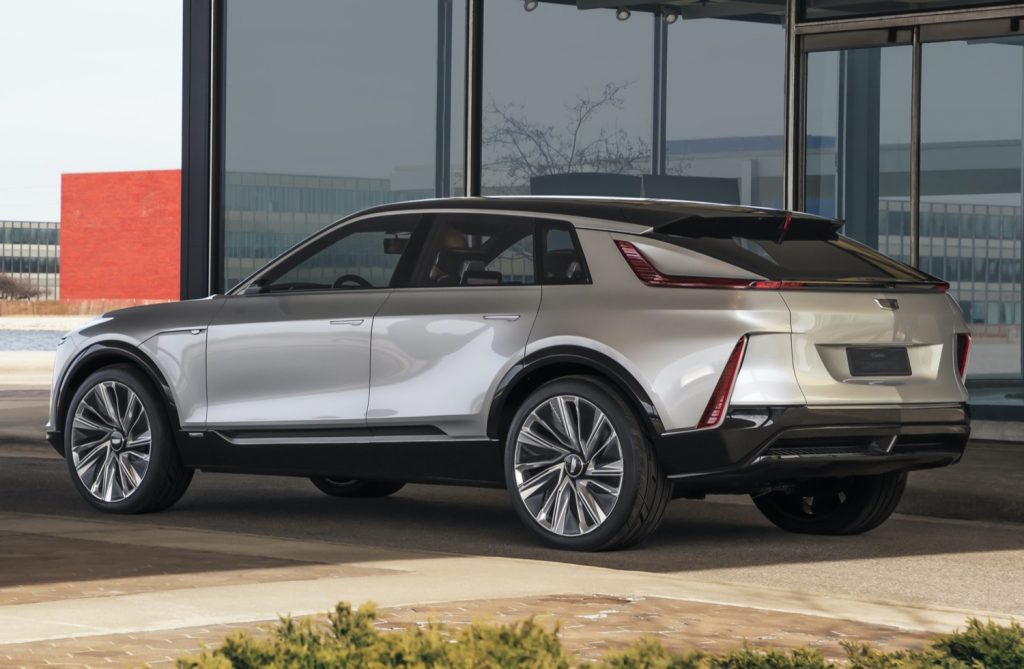 During a recent conference call with Canadian automotive journalists, Brewer indicated that the luxury brand's first-ever EV would not come equipped with a frunk. Rather, she explained that Cadillac would not "split up" the available cargo space, but will instead maximize available cargo volume at the rear of the vehicle, as is the case with a traditional, internal-combustion-powered crossover.
Brewer did not specify exactly how much cargo room the Cadillac Lyriq would offer.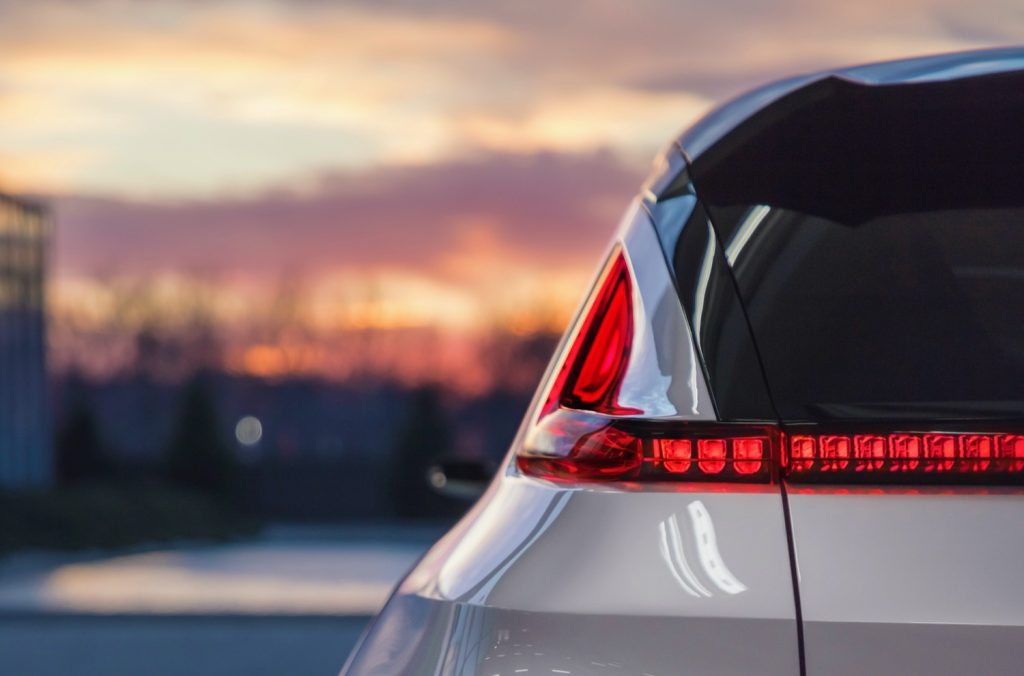 The Cadillac Lyriq debuted in show car form several weeks ago, previewing the luxury brand's all-electric future with an impressive assortment of design and technology features. Although the vehicle shown at the debut was not completely production-intent, it was very close, estimated at roughly 85 percent production-ready.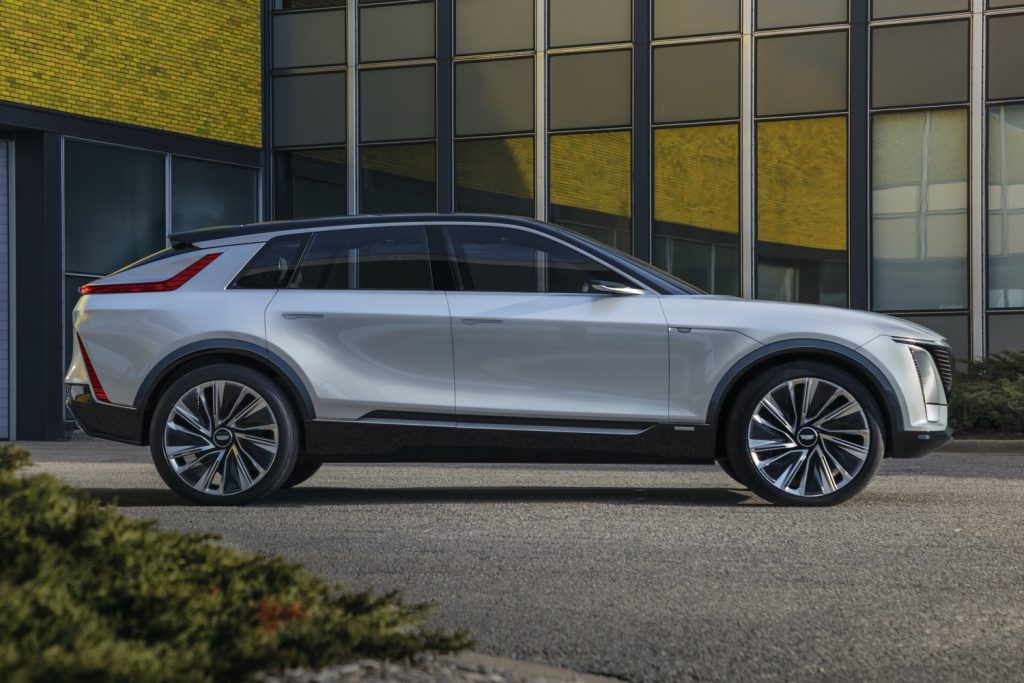 The Cadillac Lyriq is designed with a large rear hatch section that falls away from the sloping roofline at an angle that almost suggest a shooting brake or hatchback body style. Not only does it look great, but this design should also provide a generous amount of space for cargo and storage. What's more, without the available cargo room divided between the front and rear, the Cadillac Lyriq's as-of-yet-unconfirmed cargo room claims will be more easily comparable with traditional, internal-combustion-powered crossover vehicles.
Exterior sizing is expected to fit between the Cadillac XT5 and Cadillac XT6.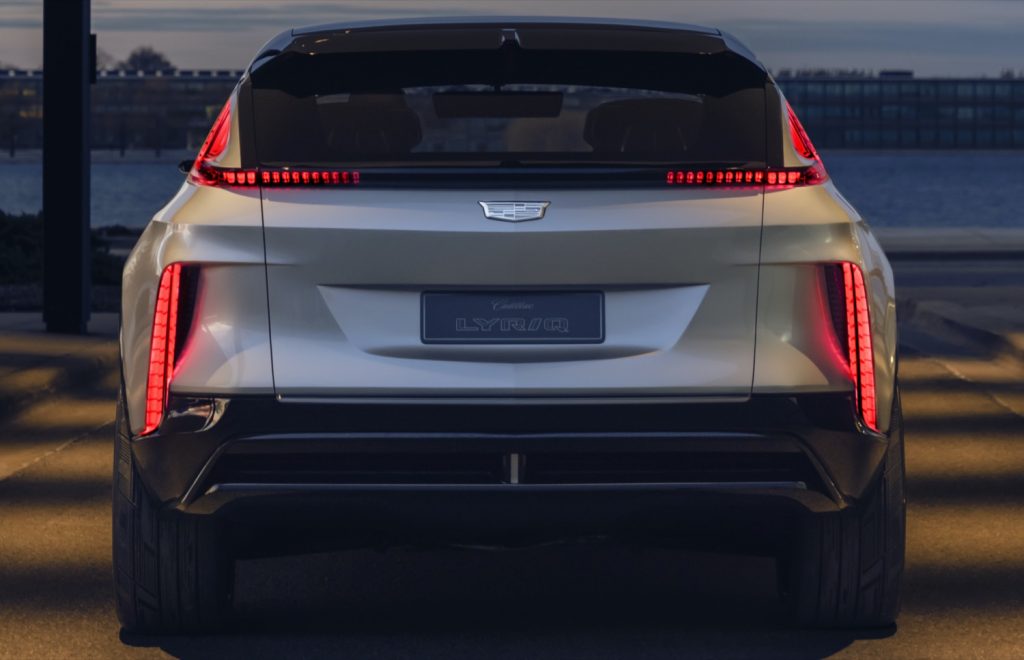 Standout features include an NCMA battery pack with 100-kWh of energy, which will provide more than 300 miles of range and will offer Level 2 charging capabilities up tp 19 kW, and DC fast charging up to 150 kW.
Onboard technology offerings will include a large 33-inch LED display on the dash, as well as Cadillac's semi-autonomous driver assist system, Super Cruise.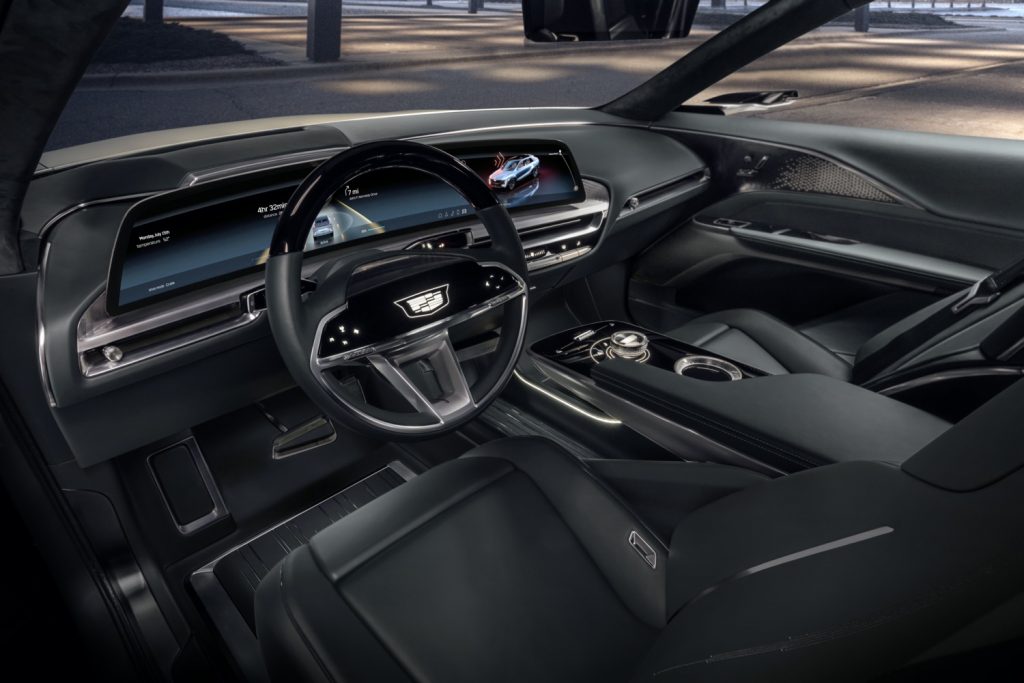 The Cadillac Lyriq is expected to go on sale late in the 2022 calendar year for the 2023 model year. Pricing will slot in just under the $60,000 mark.
Subscribe to Cadillac Society for ongoing Cadillac news coverage.
2023 Cadillac Lyriq Show Car Photos