Cadillac technology such as Super Cruise and the new 38-inch OLED display in the 2021 Cadillac Escalade help make the brand what it is today. While Cadillac's contemporary styling and premium interiors are definitely a huge draw for many customers, technology is, without a doubt, the most important part of any new car in this day and age of smartphones, tablets and high-speed internet.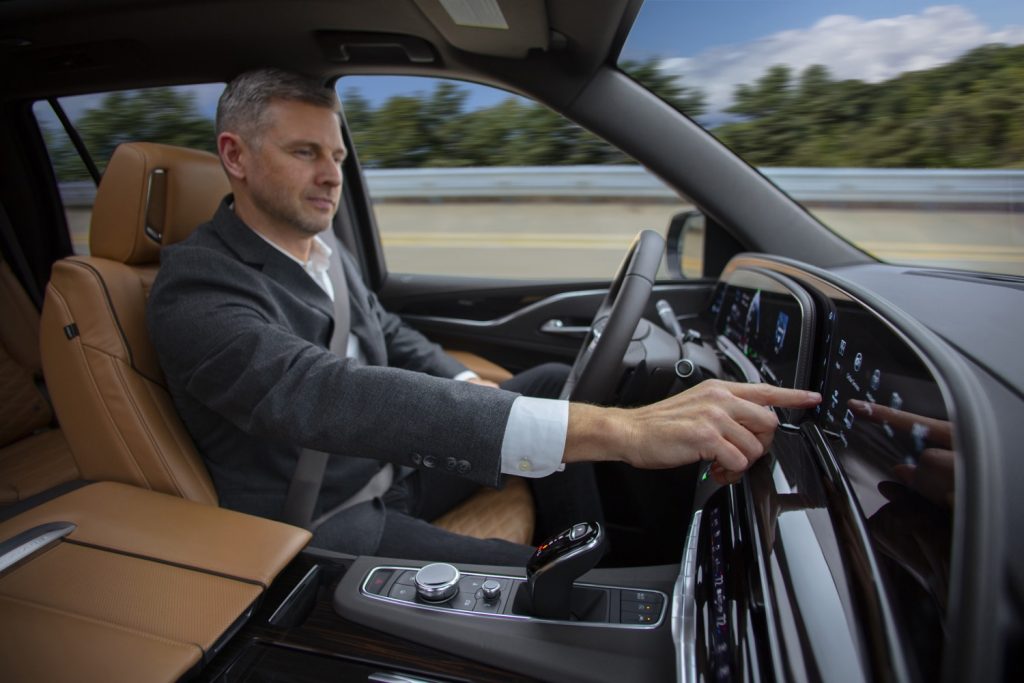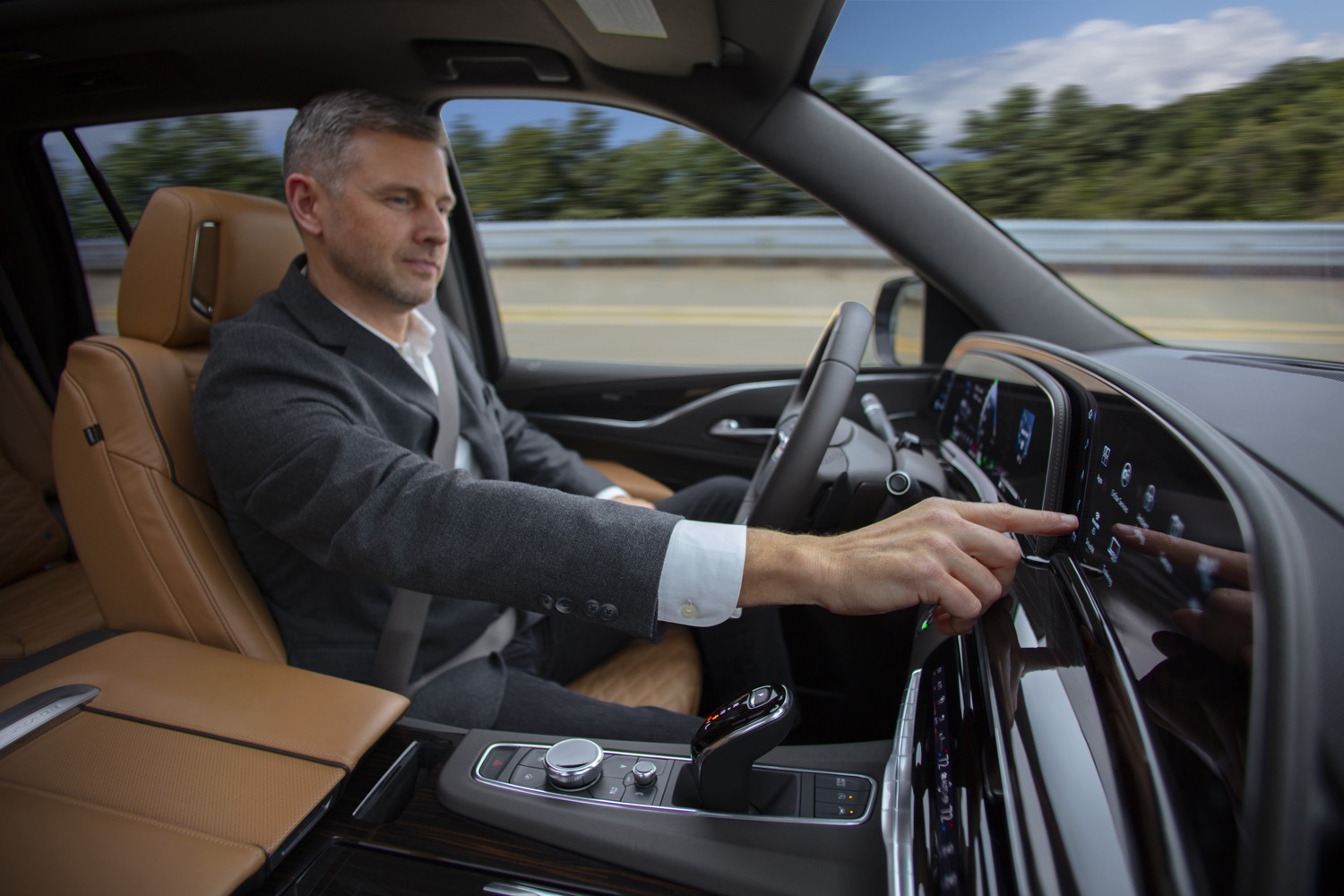 Cadillac was recently recognized for its commitment to emerging technology after being ranked third in the J.D. Power 2020 U.S. Tech Experience Index (TXI) Study. The study, now in its fifth year,
attempts to gauge how effectively automakers are bringing important new technologies to market and measures them based on a 1,000 point scale. J.D. Power takes into account "the level of adoption of new technologies for each brand with the excellence in execution," when ranking brands, along with how much owners like the technologies and how many problems they experience while using them. A total of 82,527 owners of new 2020 model-year vehicles were surveyed for this study.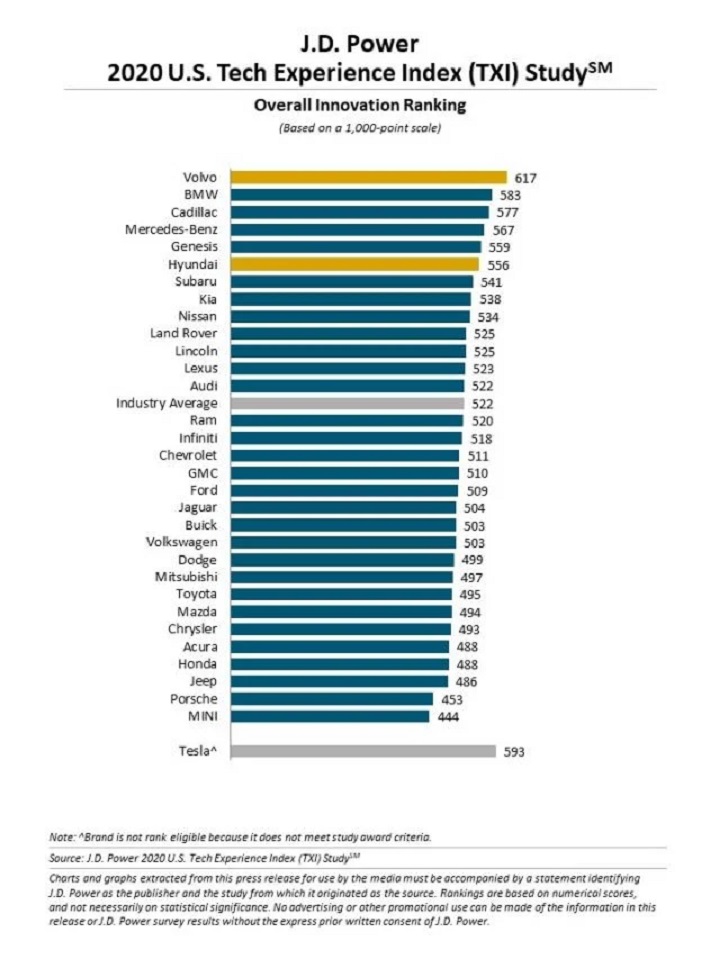 Cadillac was ranked third in the study with a TXI score of 577, putting it just behind BMW (583) in second and ahead of Mercedes-Benz (567) in fourth. Volvo was first overall with a TXI score of617. Cadillac received plaudits for the rear seat reminder technology on the 2020 Cadillac CT5 sedan, the rear cross traffic warning technology on the 2021 Cadillac Escalade and the navigation live traffic technology in the Cadillac XT5, among more.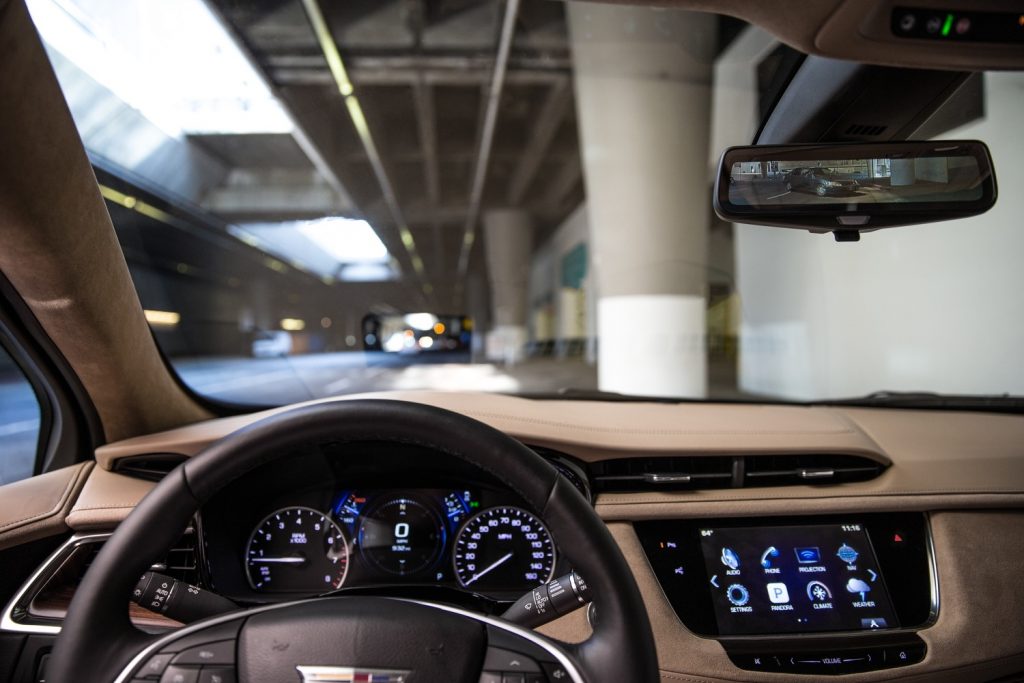 Many technologies Cadillac offers also received the highest Execution Index score, which is an indicator of which technologies customers like the most. The camera rear-view mirror, available on a number of new Cadillac models, earns the highest Execution Index score (894) among luxury owners. Owners also like technologies that act as an extra set of eyes around the vehicle, such as exterior cameras and sensors.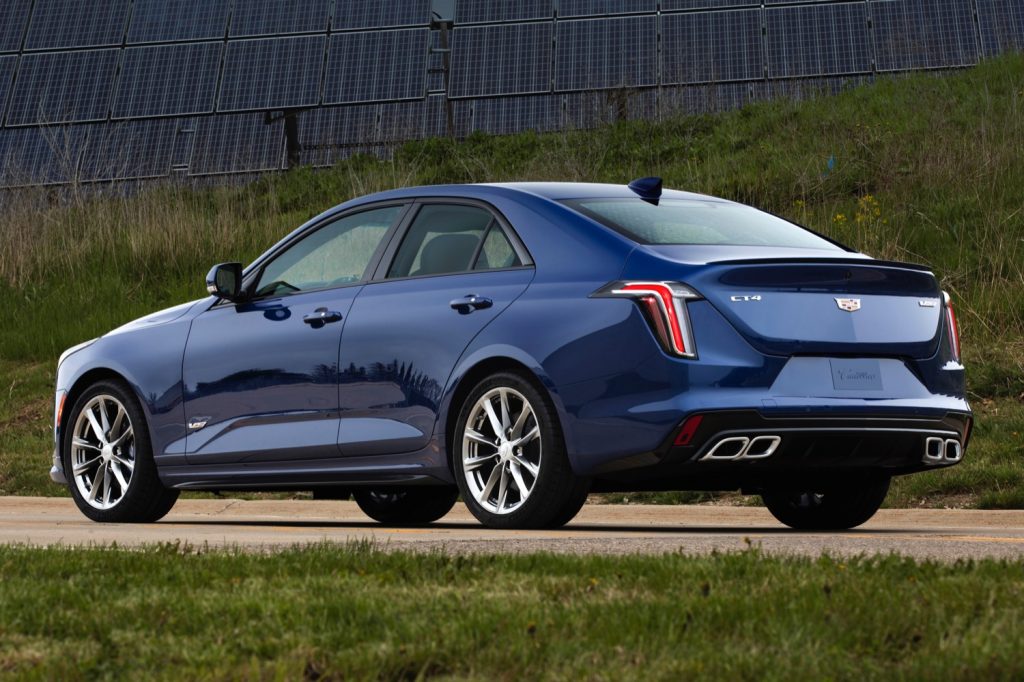 Interestingly, J.D. Power's study found that one important Cadillac technology, Super Cruise, perhaps isn't very popular with customers just yet. The research firm found that many owners "don't trust technologies necessary for more automated driving," though some did report a positive experience, saying they had lower stress while using such technologies and arrived at their destination feeling more refreshed. J.D. Power notes that "training drivers on the proper usage of such systems is imperative to eliminate misunderstanding of the technology's capabilities and, in many cases, this training is simply not happening." For Cadillac, this would entail ensuring all sales representatives are trained on how to use Super Cruise and how to best make customers feel comfortable and confident when teaching them how to use the system.
Subscribe to Cadillac Society for ongoing Cadillac news coverage.