Consumer intelligence and data analytics company J.D. Power just released the findings from its 2020 APEAL (Automotive Performance, Execution and Layout) Study. The study looks at how owners feel about their new vehicle during the first few months of ownership, ranking brands on a point-based scale. Cadillac managed to secure a third-place ranking among luxury brands in this year's study.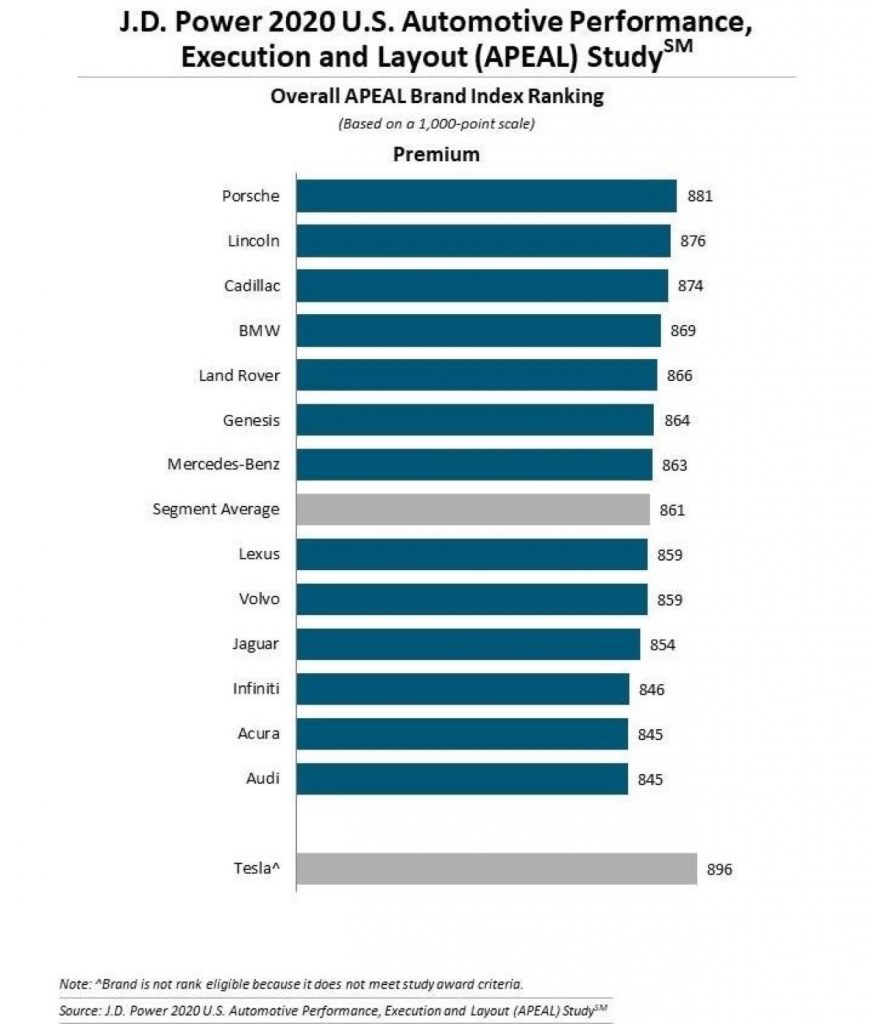 "The APEAL Study measures an owner's emotional attachment to their new vehicle and in what areas that vehicle may not be delivering on all of the positive experiences that were hoped for," said vice president of automotive quality at J.D. power, Dave Sargent. "Understanding this is just as valuable to automakers as knowing about quality issues and owner acceptance of new technologies. The goal for automakers is to delight customers on all these dimensions."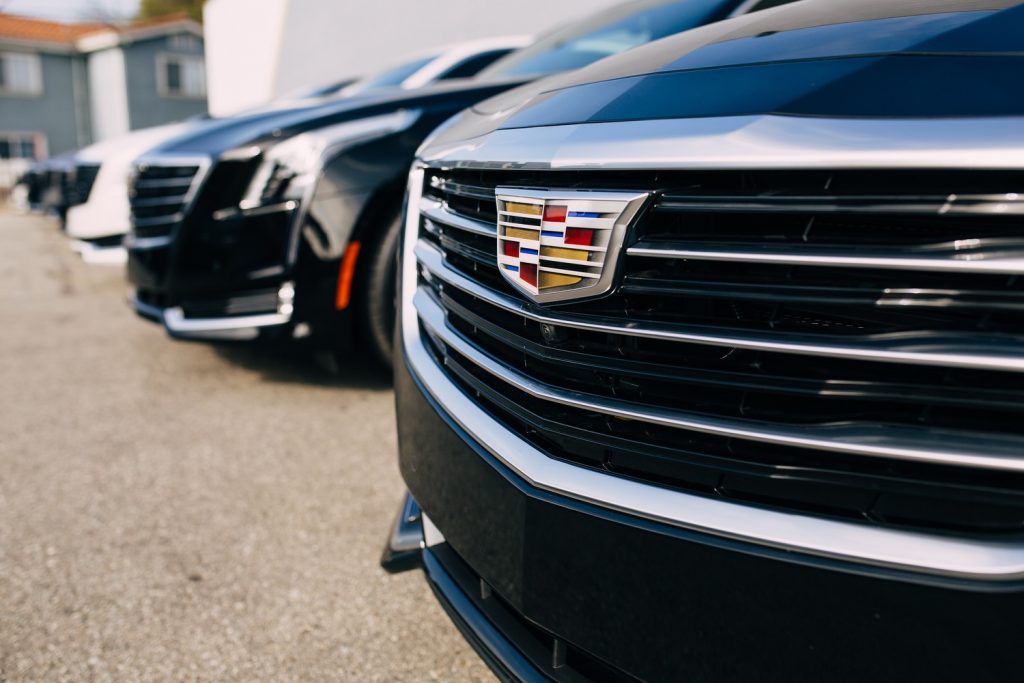 The APEAL Study measures the ownership experience based on 37 attributes. These attributes include things like "the sense of comfort and luxury they feel when climbing into the driver's seat to the feeling they get when they step on the accelerator." The attributes are then used to calculate an overall score based on a 1,000-point scale.
This year's study was based on responses from 87,282 owners of new 2020 model-year vehicles. Responses were collected after 90 days of ownership between February and May of 2020.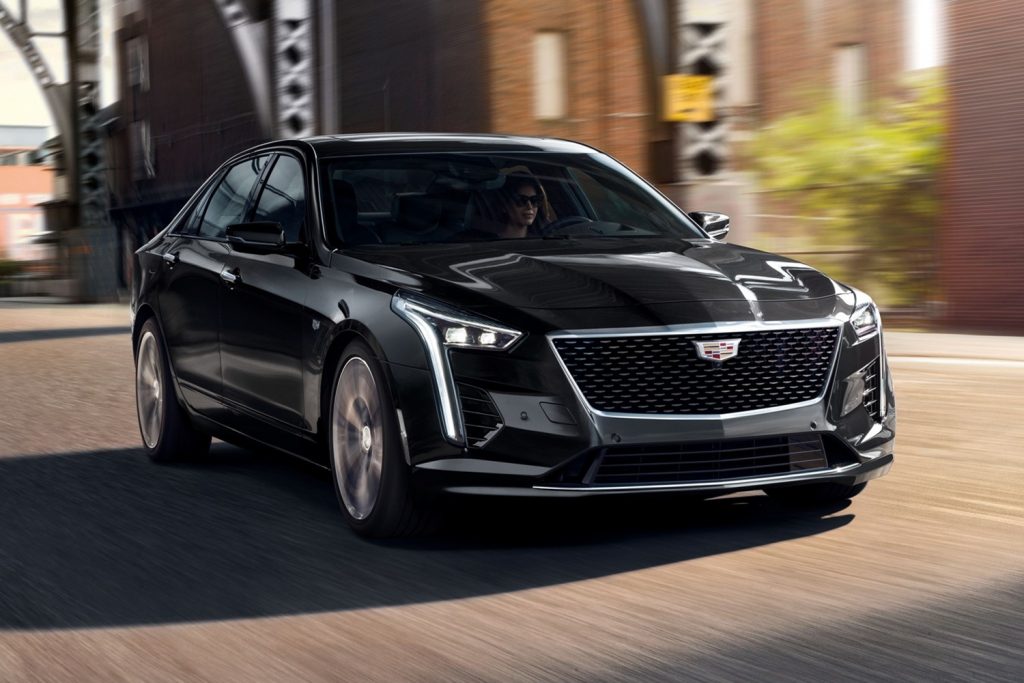 Cadillac secured a third-place ranking in the luxury segment, finishing with a score of 874. Porsche topped the luxury segment with a score of 881, while Lincoln ranked second with a score of 876. BMW and Land Rover rounded out the top five with scores of 869 and 866, respectively. The segment average was set at 861, with the three lowest-ranked luxury brands being Infiniti (846), Acura (845), and Audi (845).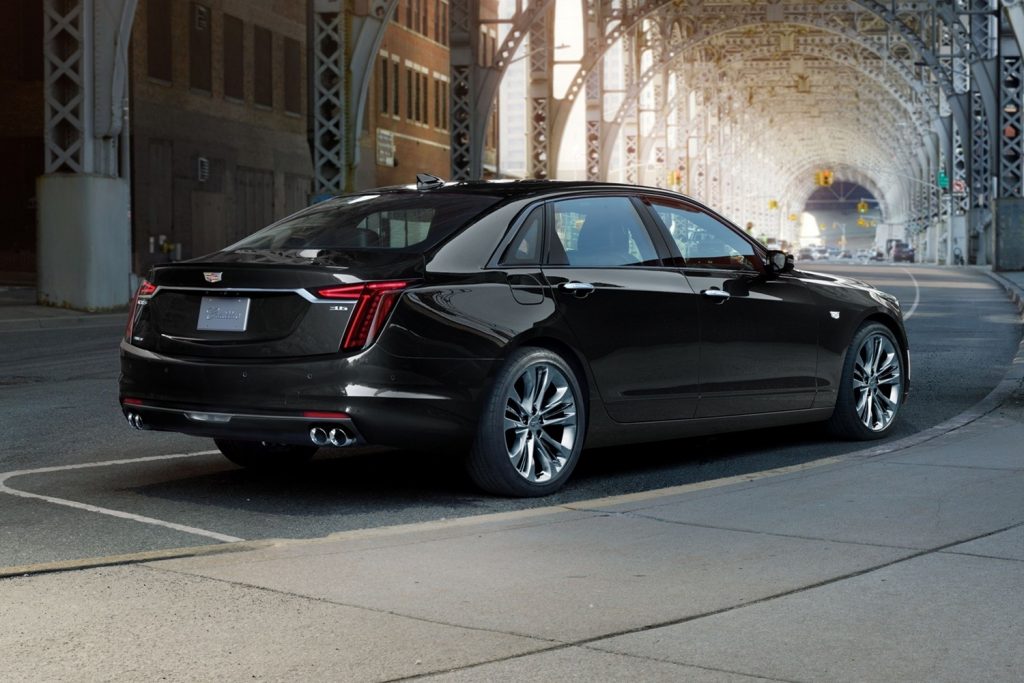 Now in its 25th year, the J.D. Power APEAL Study is offered as a complement to several other J.D. Power studies, including the Initial Quality Study (IQS) and the Tech Experience Index (TXI). Cadillac Society recently covered the top-ranked Cadillac vehicles in this year's IQS, with the CT5 ranked as the top midsize sedan, and the XT4 ranked as the top compact SUV.
Subscribe to Cadillac Society for ongoing Cadillac news coverage.
Source: J.D. Power