When you're NFL legend Tom Brady, your everyday, run-of-the-mill limo just won't cut it. As such, the former New England Patriots quarterback turned to Becker Automotive Design to build one of the most impressive custom Cadillac Escalade ESV's we've ever seen. Now, this palatial luxury SUV is up for sale.
Stepping into the cabin of this thing is like entering a high-rise luxury apartment on wheels. Passenger space is more than abundant, with the already sizable 2017 Cadillac Escalade ESV stretched an additional 20 inches. The rear doors were lengthened 10 inches to ease ingress and egress, while adding the right visual proportions to the exterior. The roof was also raised an additional five inches thanks to a single-stamped, steel section with steel support ribbing, an addition which the builder says was designed to meet or exceed U.S. Federal Safety Standards and Crush Resistance laws, while also adding oodles of headroom.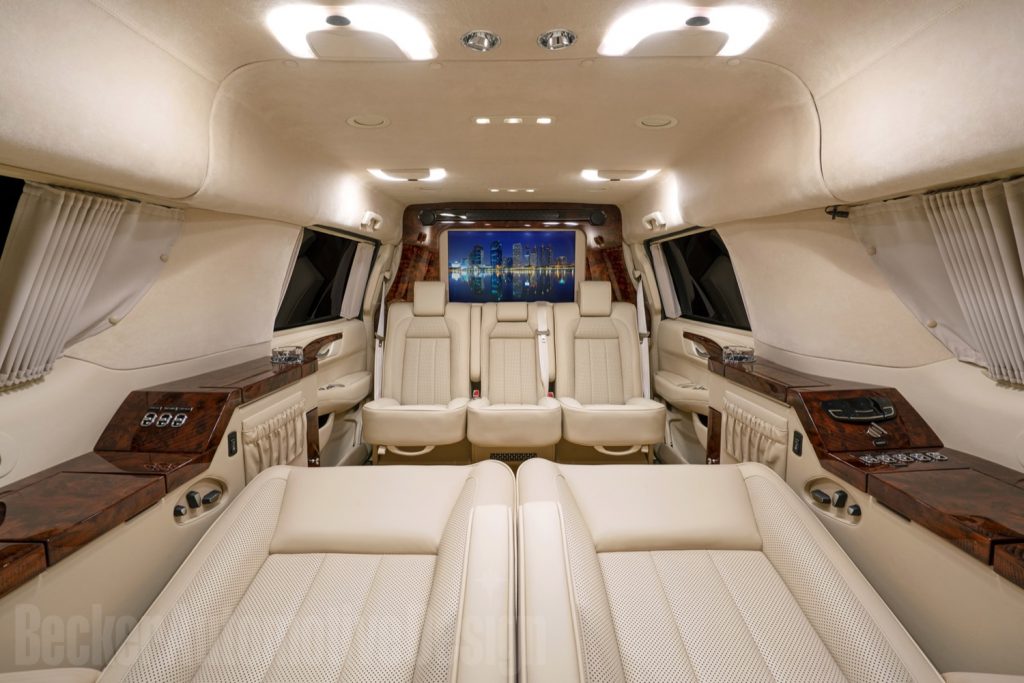 "Parting ways with my Becker ESV won't be easy," Brady writes. "From day one it became my sanctuary from the outside noise. I took pride in picking out all the customizations of the ESV; from the trim of the seats to the color of the rug."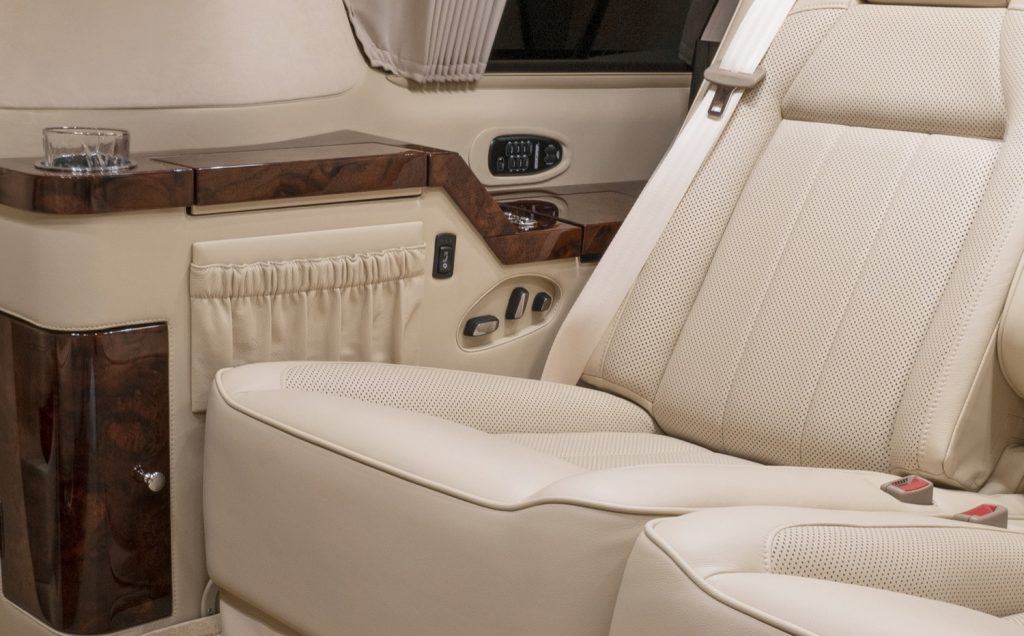 Indeed, the interior of this customized Cadillac Escalade ESV is nothing short of jaw-dropping. High-end Italian leather adorns the seats, while two aviation-style tables share the hand-veneered burl wood finish of the perimeter arm rests.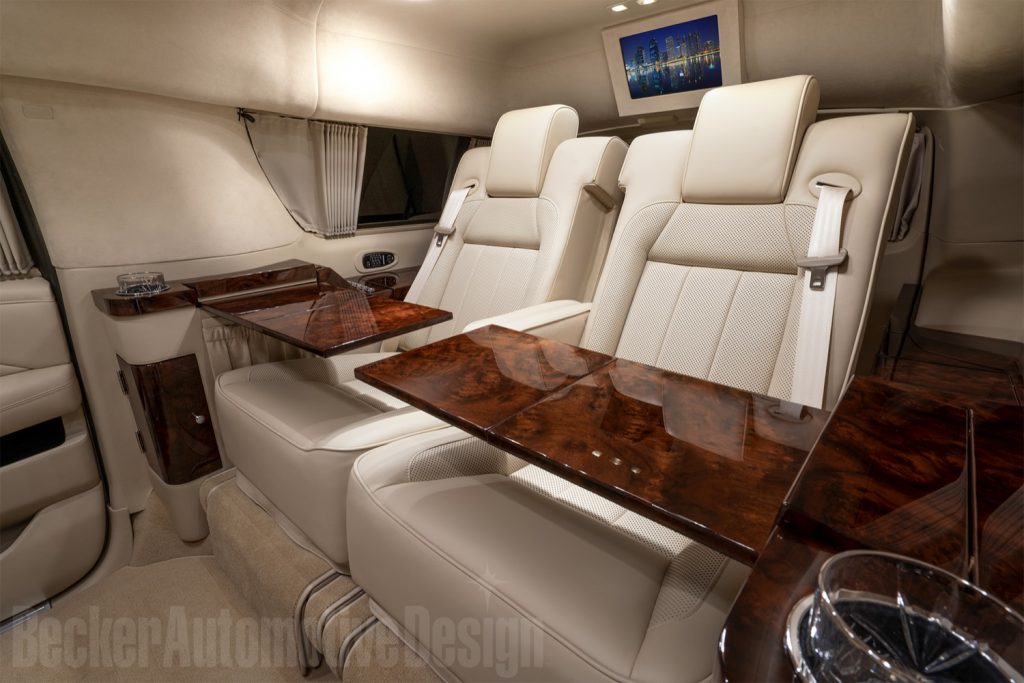 The digital features on this custom Cadillac Escalade are also on point, with a 32-inch high-def LCD screen that rises as a partition, as well as a rear-mounted 12-inch screen. There's also a high-end mobile internet router for quick connectivity, plus six-way electric reclining VIP seats, electric leg rests built into the floor, and electric head rests.
"With such limited time in my busy schedule the ESV gave me those extra minutes to study my playbook, make phone calls and be with my family," Brady writes. "Immediately my productivity went up and my stress came down. I hope the next owner will take great care of her; she will always be a part of the Brady family."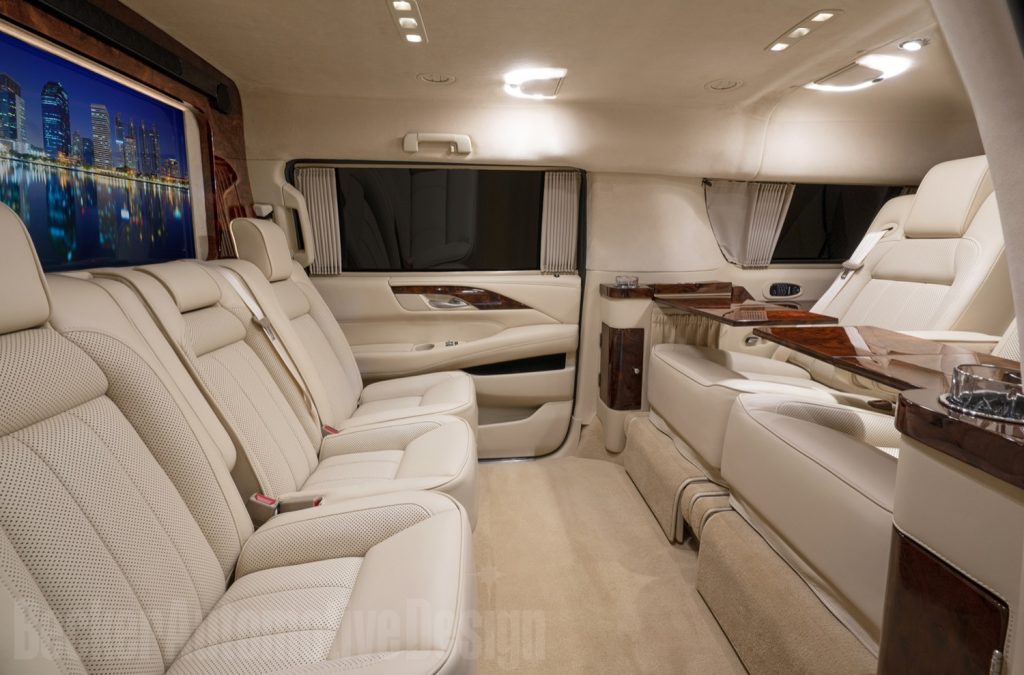 Estimated to cost $350,000 when new, Tom Brady's custom Cadillac Escalade ESV is now offered at $300,000, or best offer. Just 13,000 miles are on the odometer.
Subscribe to Cadillac Society for more Cadillac Escalade news and around-the-clock Cadillac news coverage.
Source: Becker Automotive Design