The Cadillac XT4 is a sweet-looking crossover all on its own, but add in a few options, and that snazzy styling gets bumped up to a whole new level. Such is the case with the XT4's attractive Midnight Sport Package, an option which few buyers are taking – but perhaps more should.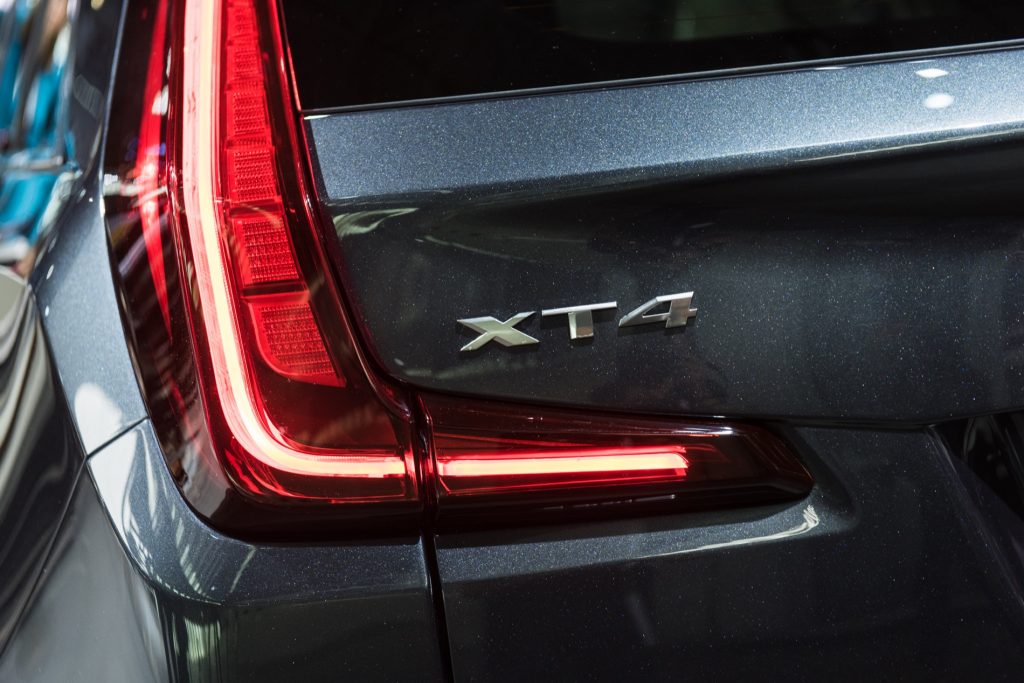 The package contains a unique grille and unique wheels. Added together on the Cadillac XT4, these new components have a surprisingly profound effect on the crossover's aesthetic, adding a nice dollop of performance flavoring to the luxury machine's demeanor.
To show you what we're talking about, we've configured a Cadillac XT4 Sport finished in Crystal White Tricoat paint to highlight the difference that this package makes, providing side-by-side imagery further down for an apples-to-apples comparison.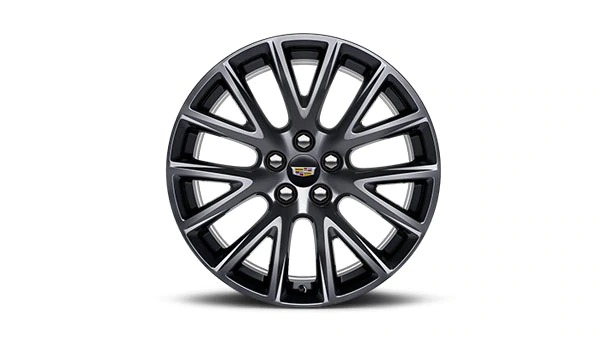 Let's start by checking out the wheels. Sized at 20 inches in diameter, these rollers rock a split seven-spoke design and lightweight alloy construction, as well as an After Midnight Metallic finish. The wheels are paired with all-season rubber sized at 245/45R20, while black center wheel caps with a colored Caddy crest finish it off.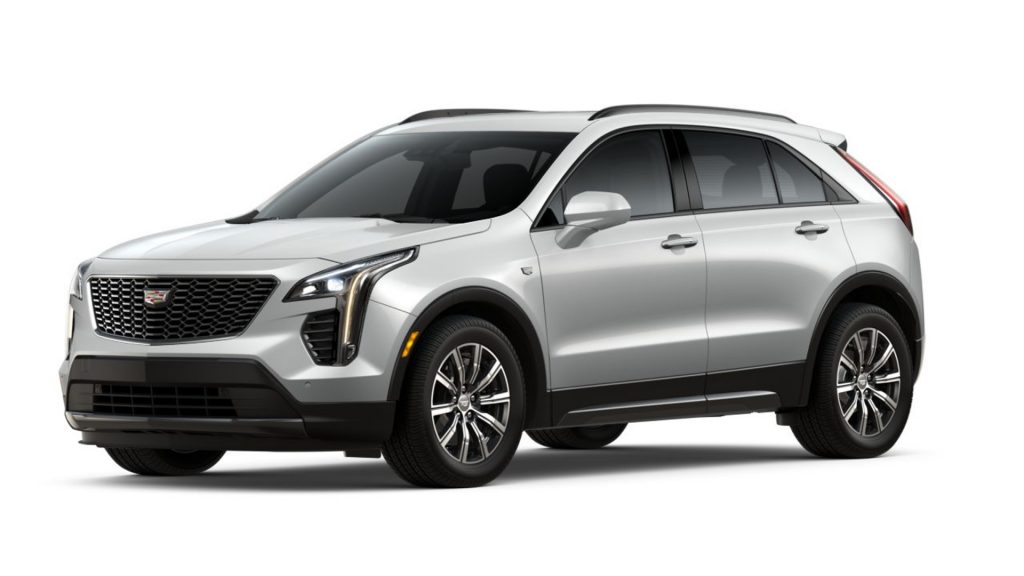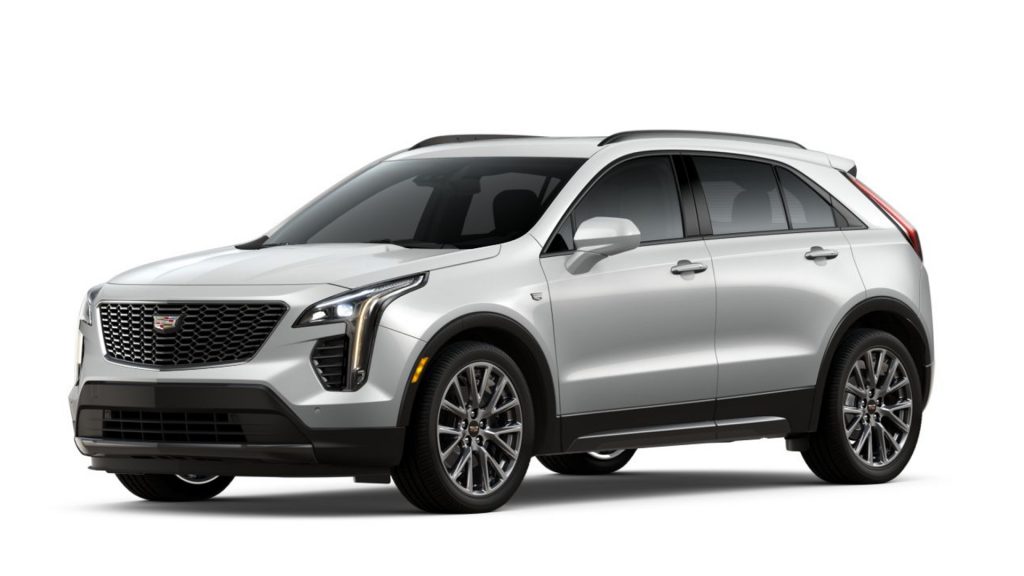 Mounted on the Cadillac XT4 (pictured right), these wheels look fantastic. The 20-inch diameter is big on the XT4's compact body, lending it a racy vibe that's hard to achieve with smaller wheels.
Next up, we have the grille. This piece comes with a black surround and black mesh insert, and stands out for its glossy finish and geometric design.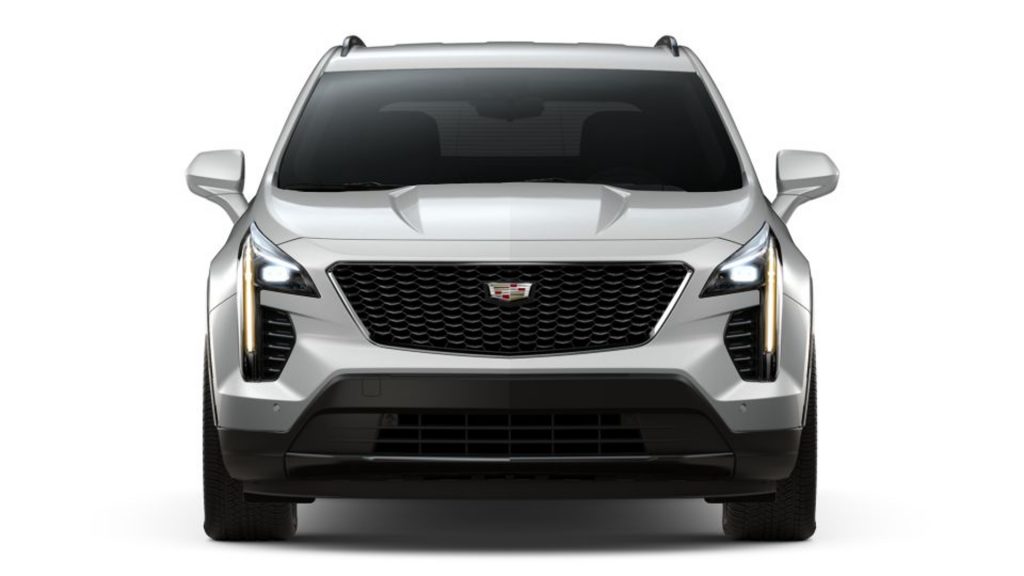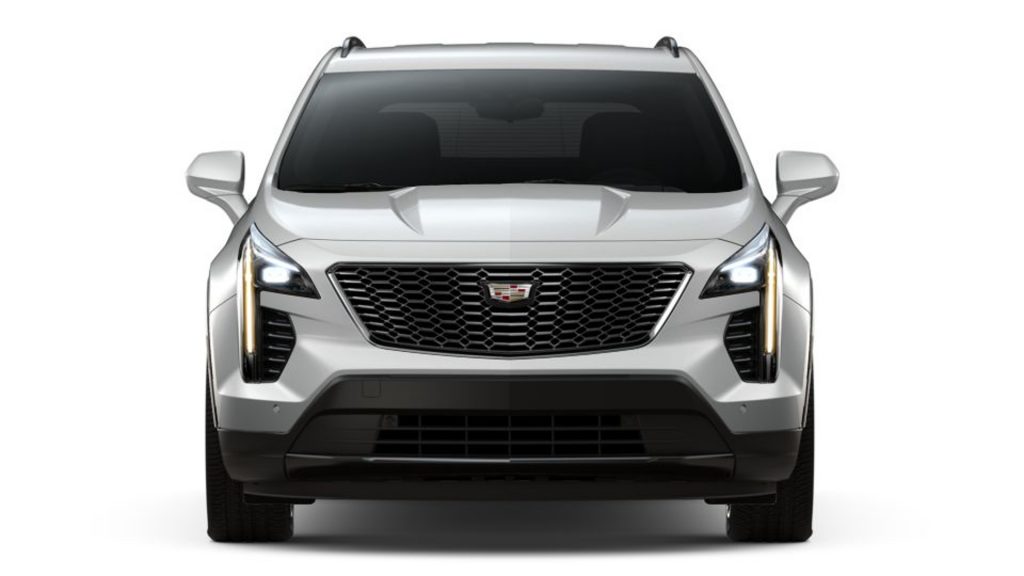 Applied to the Cadillac XT4's front fascia (pictured right), the grille doesn't fade into the overall look of the vehicle. Rather, the shiny finish and hand-angle design pop off the XT4's nose, and provide a nice complement to the indents in the lower fascia corners as well.
Both components are offered via the Cadillac XT4 Midnight Sport Package, which is priced at $2,490. Alternatively, buyers can buy the components á la carte, with the 20-inch split seven-spoke wheels priced at $1,995, and the black grille priced at $495.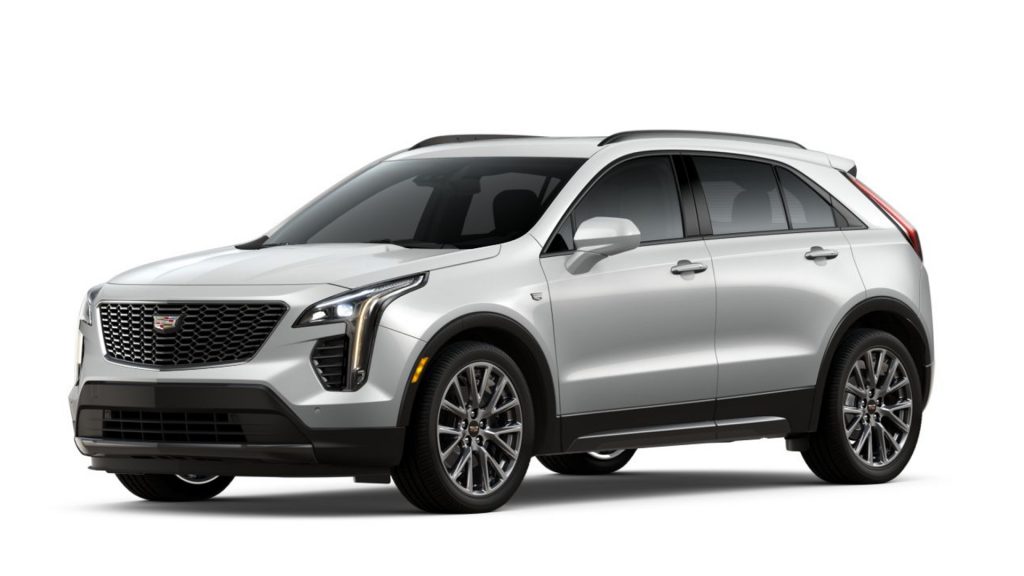 To note, the pieces are not available on Luxury and Premium Luxury trim levels equipped with the Galvano surround grille with Galvano finish or alternative 20-inch wheel options. The pieces are also not offered on Sport trim levels with the Sport Dynamics Preferred Package or alternative 20-inch wheel options.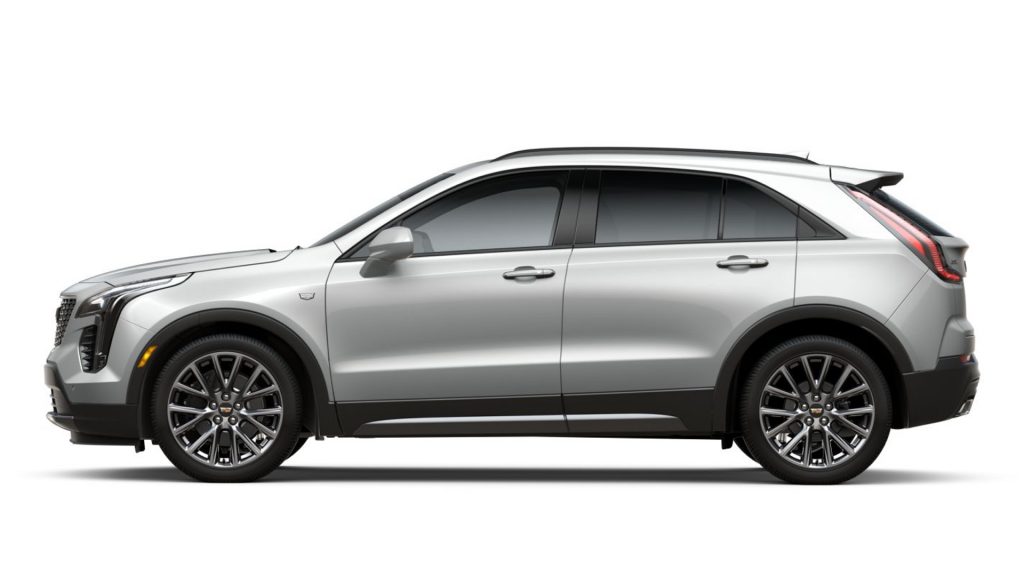 What are your thoughts on the Cadillac XT4 Midnight Sport Package? Let us know in the comments, and make sure to subscribe to Cadillac Society for more Cadillac XT4 news and around-the-clock Cadillac news coverage.