The Cadillac XT5 debuted for the 2017 model year, dropping in as the luxury brand's latest midsize crossover offering and replacing the Cadillac SRX. The 2020 model year brought a mid-cycle refresh for the model, including a revamped trim level cadence with the adoption of Cadillac's Y trim level strategy, as well as new grille treatments. Now, we're taking a closer look at the XT5's two grilles with the following Cadillac Society comparison.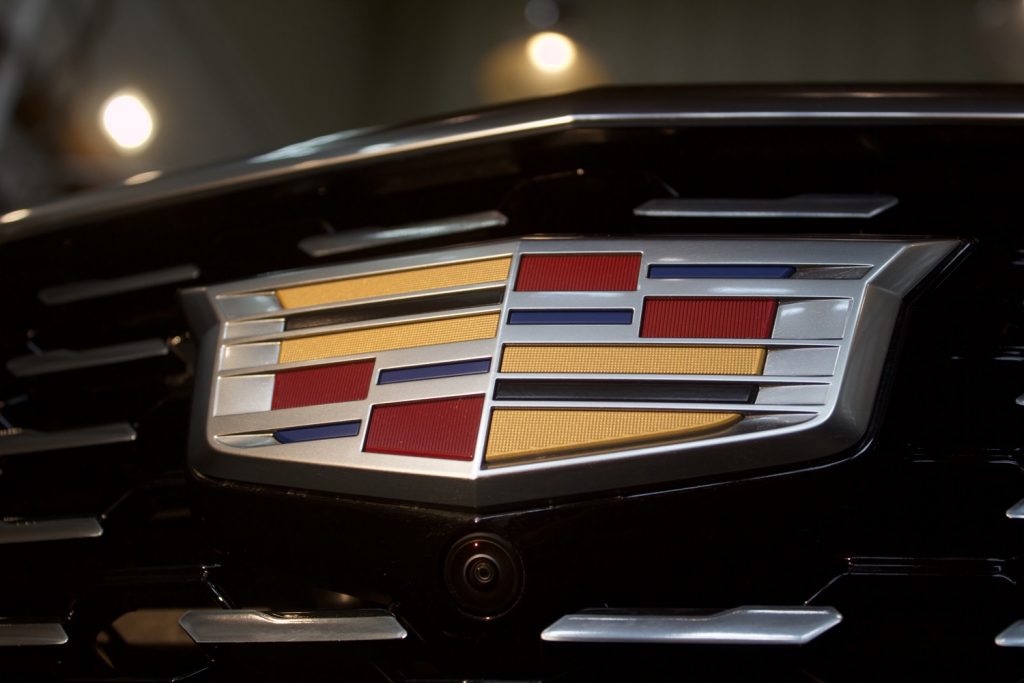 Before we start, it's worth pointing out that the Cadillac XT5 is now available in the following three trim levels: Luxury, Premium Luxury, and Sport, with the Luxury offered as the entry-level model, and the Premium Luxury and Sport offered as opposing ends of Caddy's Y trim level strategy. The entry-level Luxury and Premium Luxury use the same grille treatment, while the Sport gets its own treatment.
With that, let's check out what differs between these two grilles.
From the off, it's clear that the grille insert is a major point of departure here. The grille on the Luxury and Premium Luxury uses a horizontally oriented mesh design with broad, polished sections, whereas the Sport model gets a tighter insert mesh with black used for the coloring.
This difference complements the other aesthetic differences between the trim levels, which includes bright accents for the Luxury and Premium Luxury, and black accents for the Sport. The accents can be found on the roof rails and side window surround (daylight opening, or DLO).
The rest of the grille treatment is familiar, with a chrome surround and the iconic Cadillac crest placed high on the grille. We covered the aesthetic reasoning behind the placement of the Caddy crest in an earlier post.
Prior to the introduction of the 2020 model year, the Cadillac XT5 was offered in four trim levels, including the base-level XT5, followed by the Luxury and Premium Luxury. The range-topping trim was the Platinum, which came with its own unique grille treatment featuring tight horizontal slats. The 2019 Cadillac XT5 was also offered with the Sport Package, which added a black finish to the grille. However, the take-rate for the Sport Package was relatively low.
Subscribe to Cadillac Society for more Cadillac XT5 news and ongoing Cadillac news coverage.