Five months after the Cadillac CT4 made its debut in China, the all-new compact luxury sedan has now officially launched in the Asian country.
To commemorate the launch, Cadillac held a special event in the city of Shanghai, which was broadcast to the local media via livestream, due to current restrictions to contain the outbreak of the COVID-19 virus.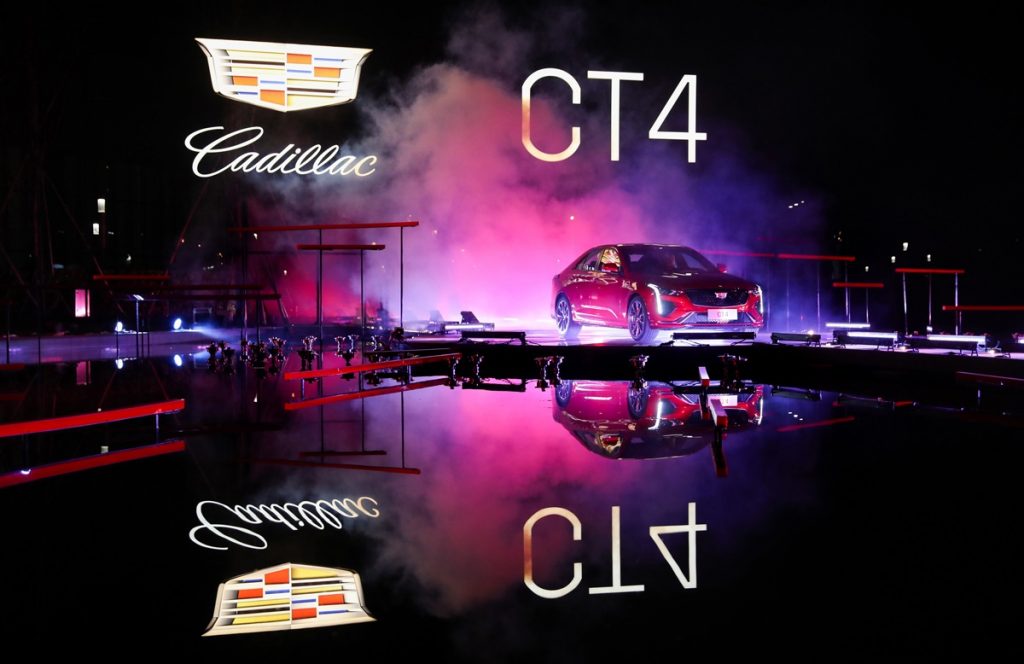 The new Cadillac CT4 arrives in the Chinese market as the third member of the luxury brand's revamped sedan portfolio, following the refreshed CT6 and all-new CT5. In that regard, the CT4 becomes Caddy's entry-level sedan aimed at the compact car segment, otherwise known as the luxury C-segment or Lux 2.
In China, the segment contains such models as the Audi A3, BMW 1 Series Sedan plus the Mercedes-Benz A-Class Sedan and CLA-Class. It's worth noting that Cadillac has never before competed in this space.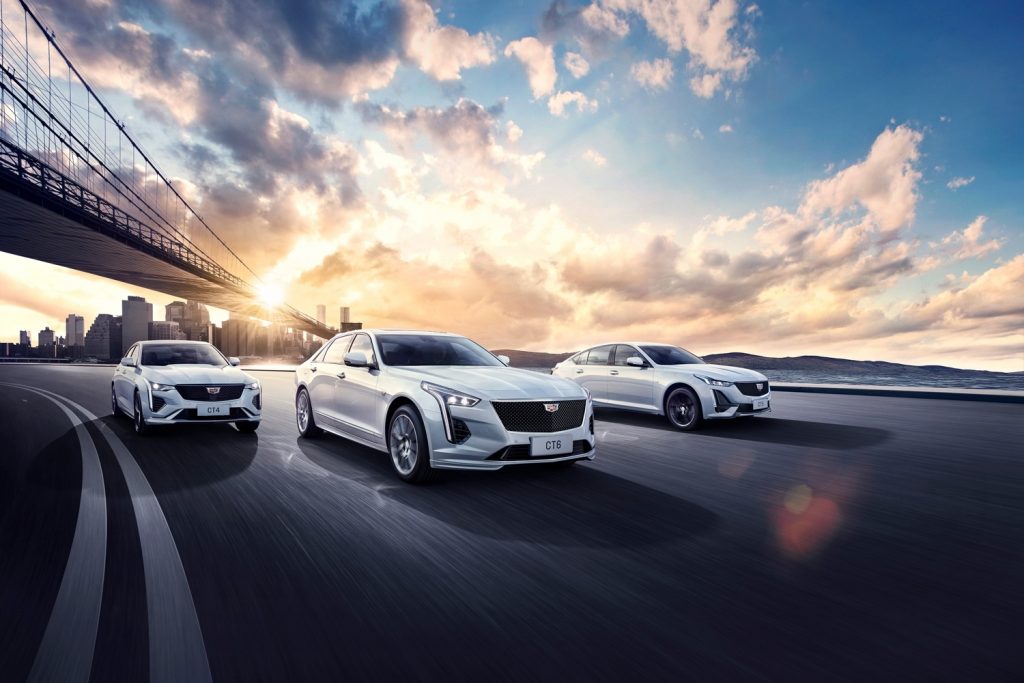 Like other Cadillac models sold in China, the 2020 Cadillac CT4 offers two trim levels: Luxury and Sport. The two trims offer distinct personas, with Luxury models featuring more traditional bright body accents while Sport models have more sinister darker accents.
In addition to Cadillac's signature design, the CT4 sets itself apart from rivals thanks to its generous size, while also being the only model in the segment with a rear-wheel drivetrain.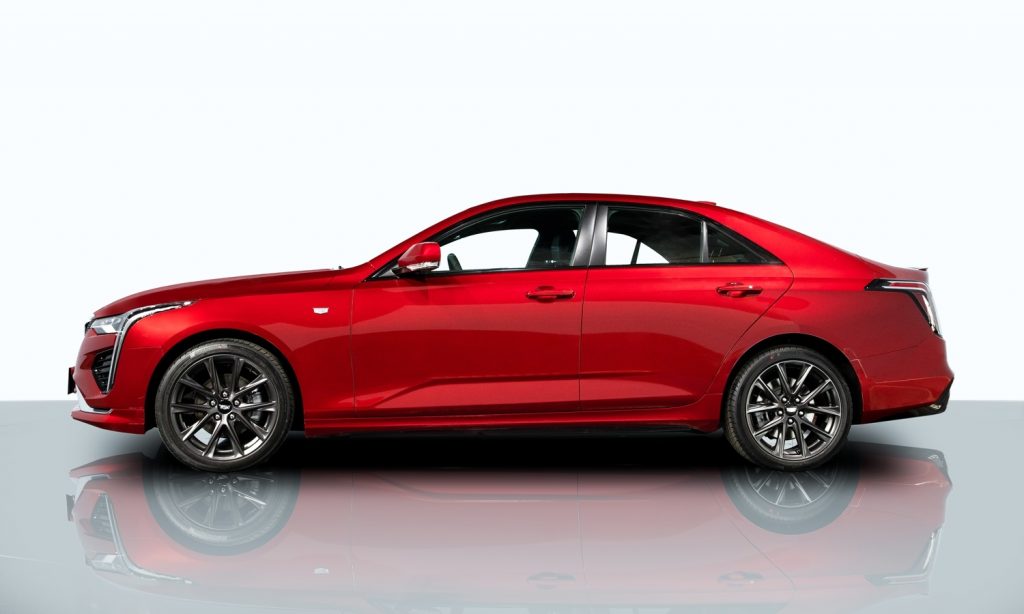 Although this mechanical configuration does not stand out for its packaging efficiency, the larger dimensions of the Cadillac CT4 enable the sedan's cabin to offer enough space for the segment. Both the Luxury and Sport trims feature high levels of technology and active safety features, thanks to the all-new digital electronic architecture. Known as Global B, the system can process up to 4.5 terabytes of data per hour.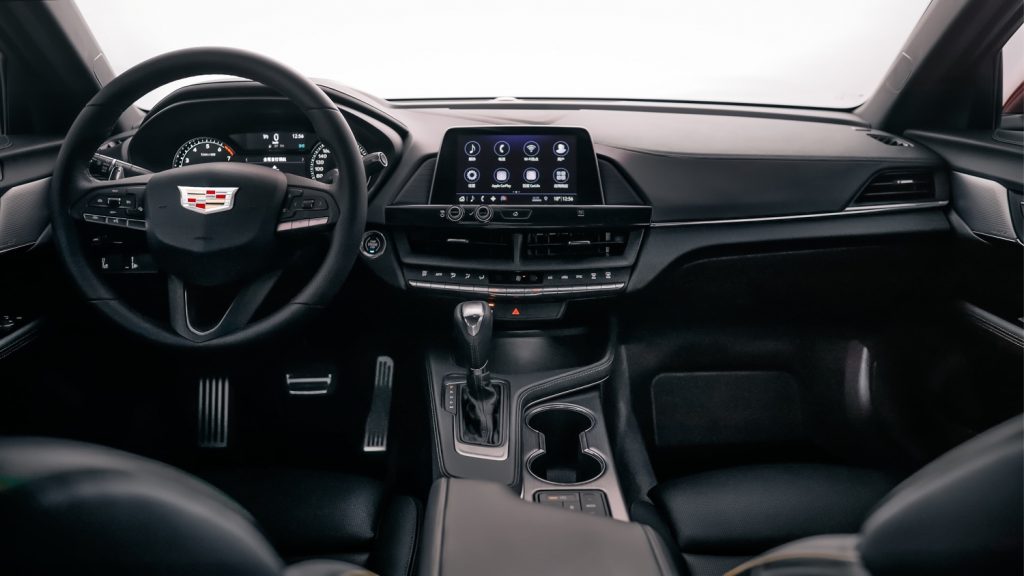 As expected, the Chinese-market CT4 offers a single drivetrain: Caddy's turbocharged 2.0L I4 engine (production code LSY) mated to an eight-speed automatic transmission. The powertrain delivers a maximum of 237 horsepower and 258 pound-feet of torque, and is designed to meet the needs of target customers while also being compliant with the country's latest emissions standards.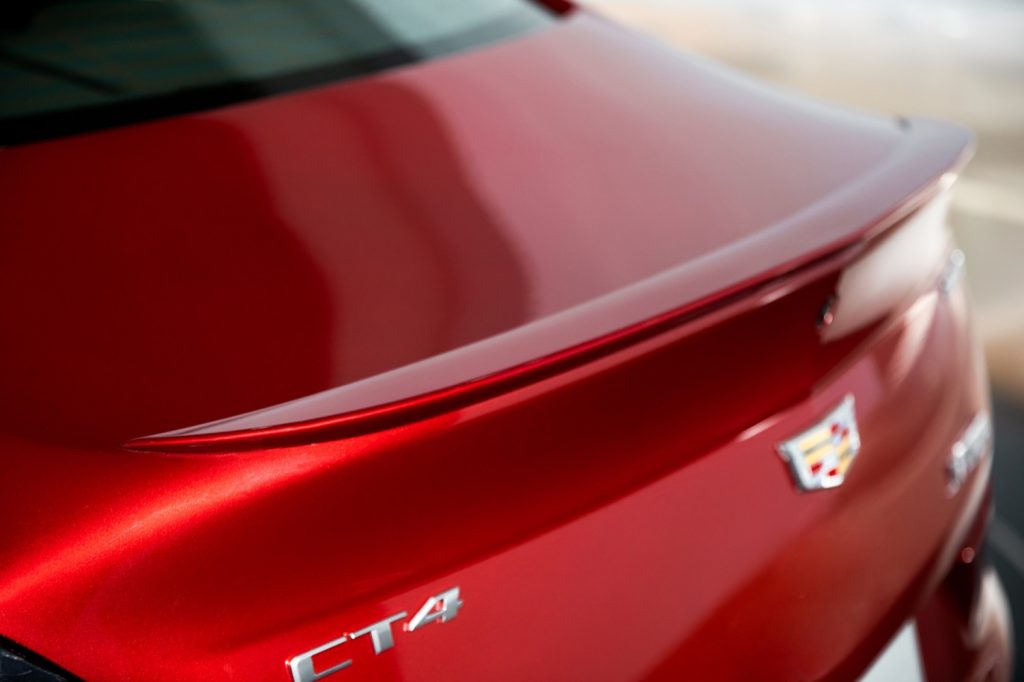 The all-new Cadillac CT4 is now available in China with a starting price of 239,700 CNY (approximately $33,900 USD, at current exchange rates). The compact sedan is manufactured at the Jinqiao Cadillac plant located in Shanghai, where the brand produces all vehicles with the CT# and XT# nomenclature for sale in China.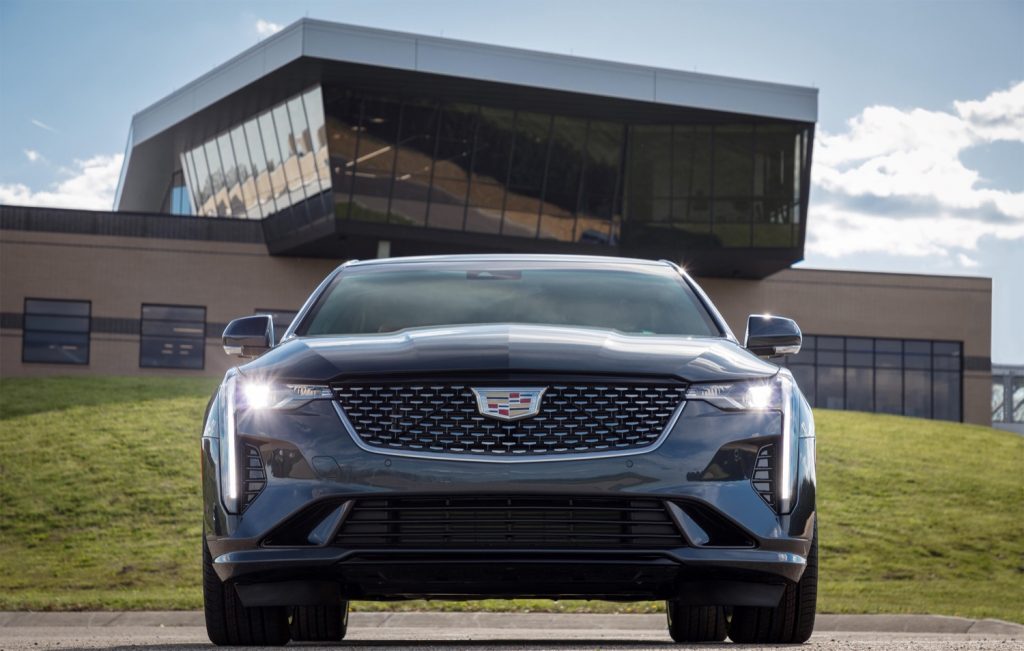 Meanwhile in the United States, the very first units of the CT4 began to arrive at dealerships at the end of March. However, the COVID-19 pandemic caused Cadillac production to be suspended. As a result, there aren't that many CT4s currently available at the retail level.
We'll have much more coverage of this new compact sedan, so be sure to subscribe to Cadillac Society for more Cadillac CT4 news and around-the-clock Cadillac news coverage.