The all-new 2021 Cadillac Escalade made its grand entrance earlier this year with a next-generation overhaul that includes a long list of changes and upgrades. Among those changes is the addition of the new Sport trim level, bringing the iconic luxury nameplate in line with Cadillac's latest Y trim level strategy. Chief among the new Sport's unique features is new blacked-out exterior trim bits – a look previewed by the custom Escalade featured here.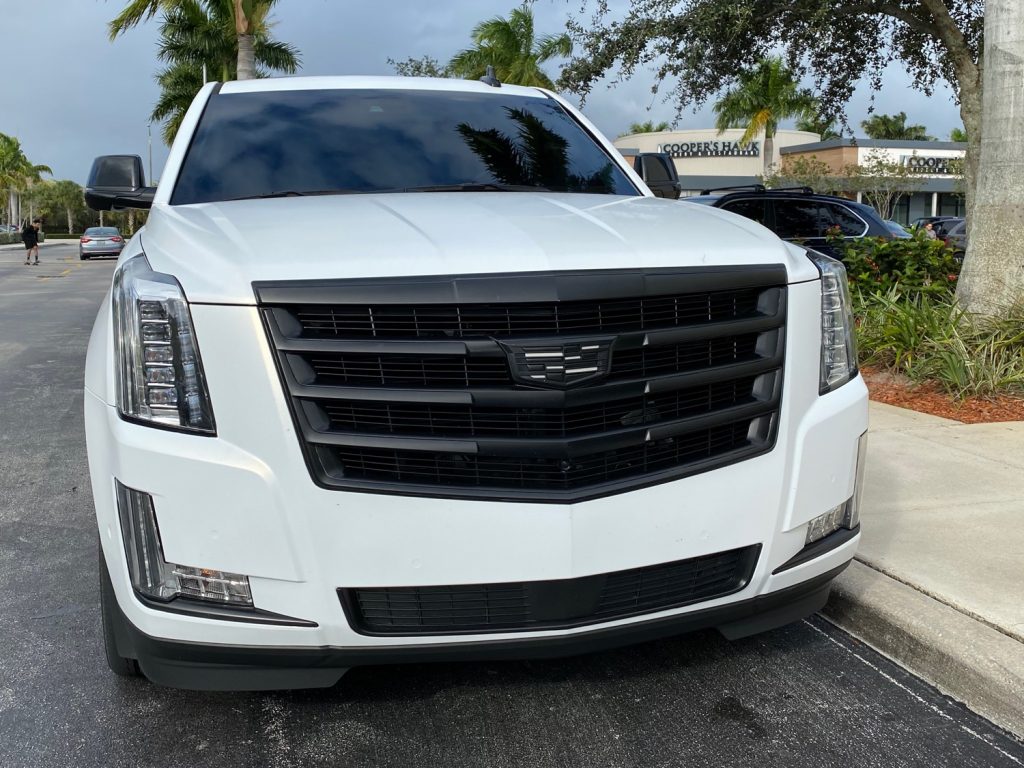 This particular Escalade hails from the previous fourth generation, which was produced between the 2015 and 2020 model years. The custom SUV comes with white paint, while the traditionally polished trim is blacked-out from front to back, giving it a sportier demeanor. The black trim bits are complemented by a dark window tint and large black wheels.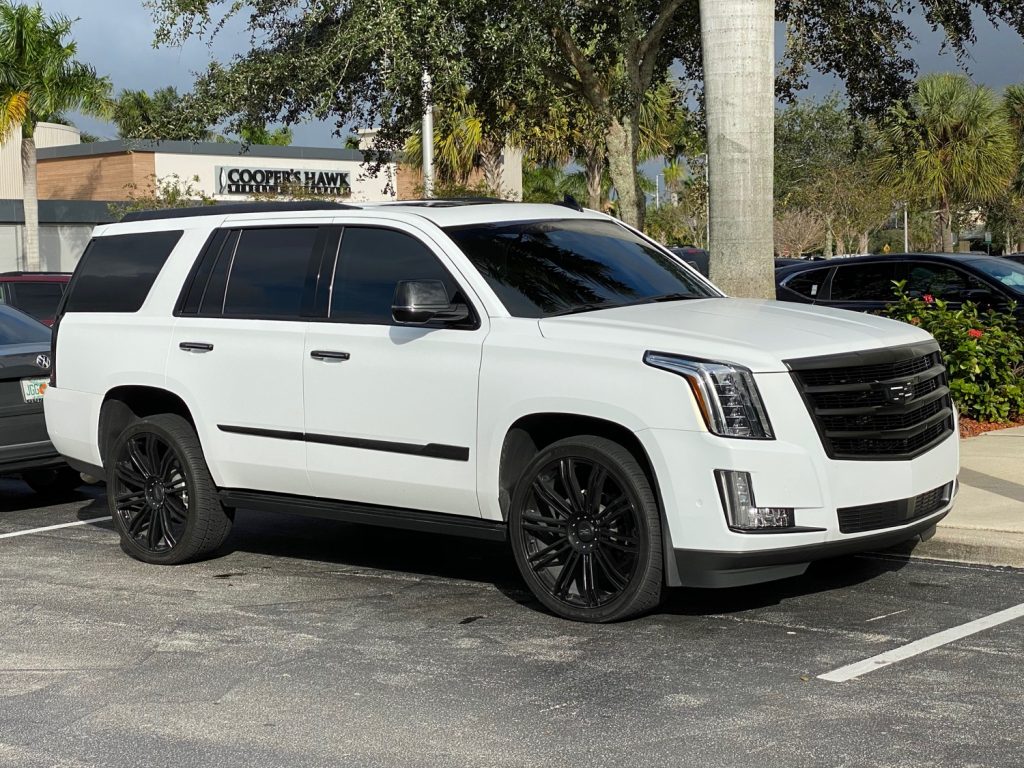 It's a good look, and could be considered a precursor to the Escalade Sport trim level, which didn't exist prior to the introduction of the all-new 2021 model year. Indeed, this custom Escalade proves that customer demand for a more aggressive-looking Escalade is very real.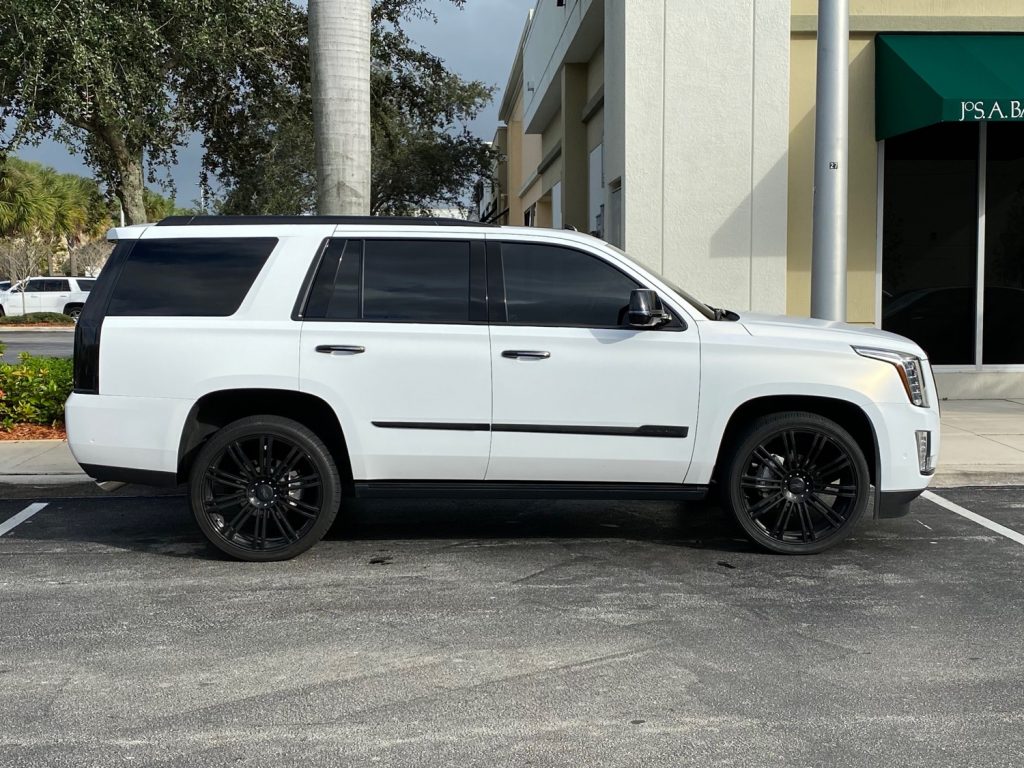 What's more, the 2021 Cadillac Escalade Sport could be considered the most "complete" of the new Sport models with regard to blacked-out exterior aesthetics upgrades. By contrast, the Cadillac CT5 Sport still has some chrome exterior elements – for example, the trim above the license plate. The same can be said when comparing the new Escalade Sport with with the Cadillac CT4 Sport, as well.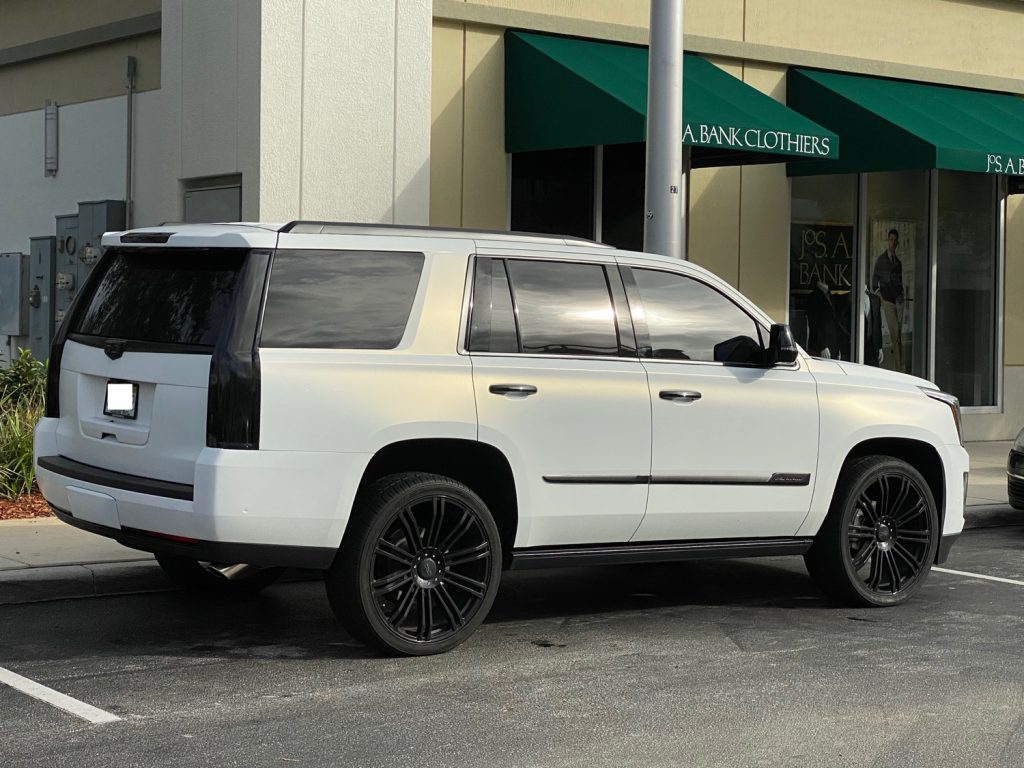 By contrast, just about every single exterior trim bit on the 2021 Cadillac Escalade Sport is black, similar to the custom Escalade seen here.
The addition of the new Sport trim level bodes well for Escalade sales, given that Sport models now account for roughly half of all Cadillac sales volume, as we covered previously.
Are you a fan of the blacked-out aesthetic seen on this custom Cadillac Escalade? Let us know your thoughts in the comments, and make sure to subscribe to Cadillac Society for more Cadillac Escalade news and around-the-clock Cadillac news coverage