The 2021 Cadillac Escalade is a true ground-up redesign for the nameplate, offering a new platform, new styling, and new features throughout. One of those new features is a stereo system from acoustics engineering and manufacturing company, AKG. Critically, AKG will be the the sole supplier of speakers and audio equipment for the 2021 Cadillac Escalade – in fact, there's nothing from Bose on the next-gen model whatsoever, a significant and notable departure from the outgoing 2015 through 2020 model year Escalade.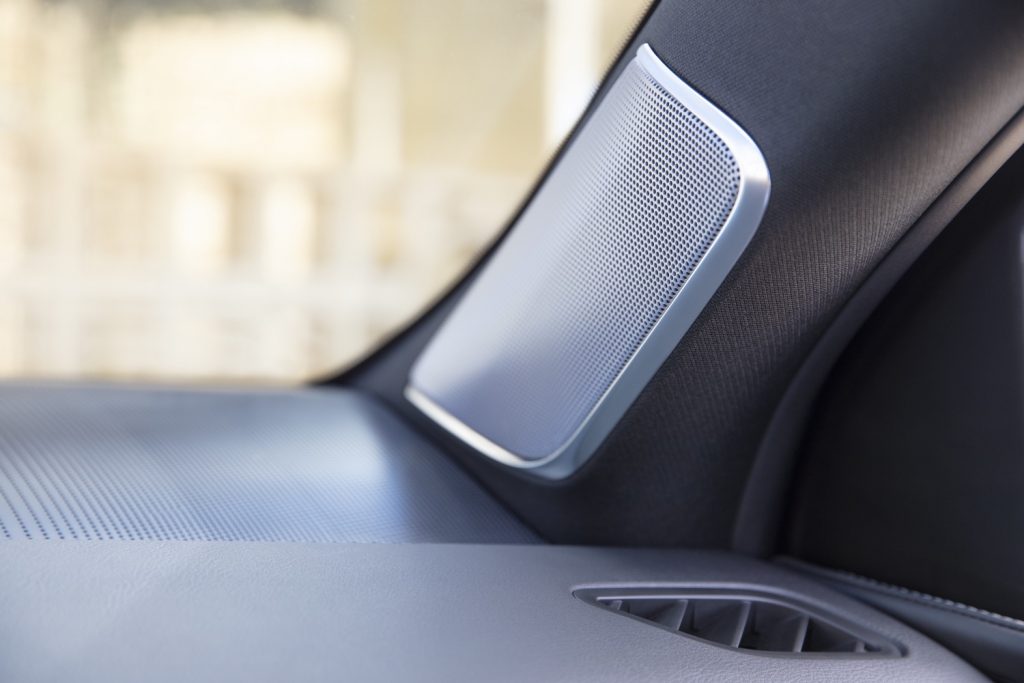 We asked Escalade Marketing Manager, Dave Schiavone, about the move. Here's what he had to say:
"We specifically wanted something unique for Cadillac and AKG was a great opportunity," Shiavone told Cadillac Society Executive Editor, Alex Luft. "AKG has a great history and what it does for us is, here's a brand we can work with, they're good people, they have good technology, and exclusivity is what we wanted and it's what we got."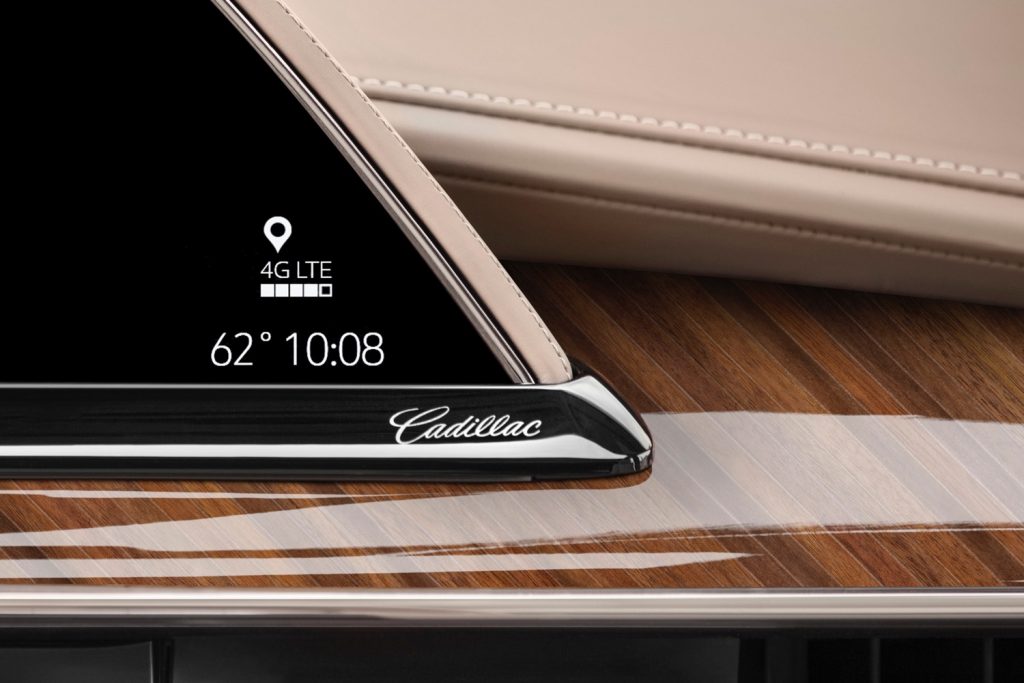 Indeed, Schiavone is on the money when it comes to exclusivity for the 2021 Cadillac Escalade's stereo. While Bose products can be found throughout the auto industry, including in several vehicles from Cadillac's parent company, General Motors, the new Escalade is currently the only vehicle in the industry to offer a stereo from AKG.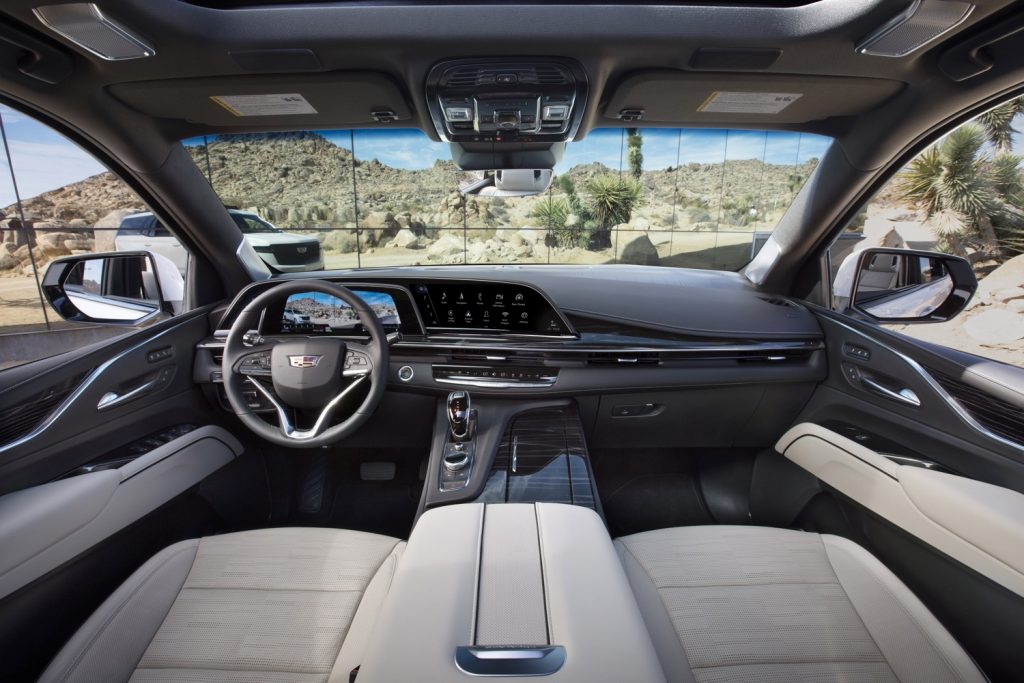 To note, the 2021 Cadillac Escalade actually offers two AKG systems, including the standard AKG Studio system, which comes with 19 speakers, an enclosed subwoofer, and 14-channel amplifier, as well as the AKG Studio Reference system, which comes with 36 speakers, three amplifiers, and 28 channels. Standout features include 3D surround sound delivery, as well as audio rendering that enhances navigation by feeding turn-by-turn prompts through either the left or right speakers, depending on which direction the driver should turn.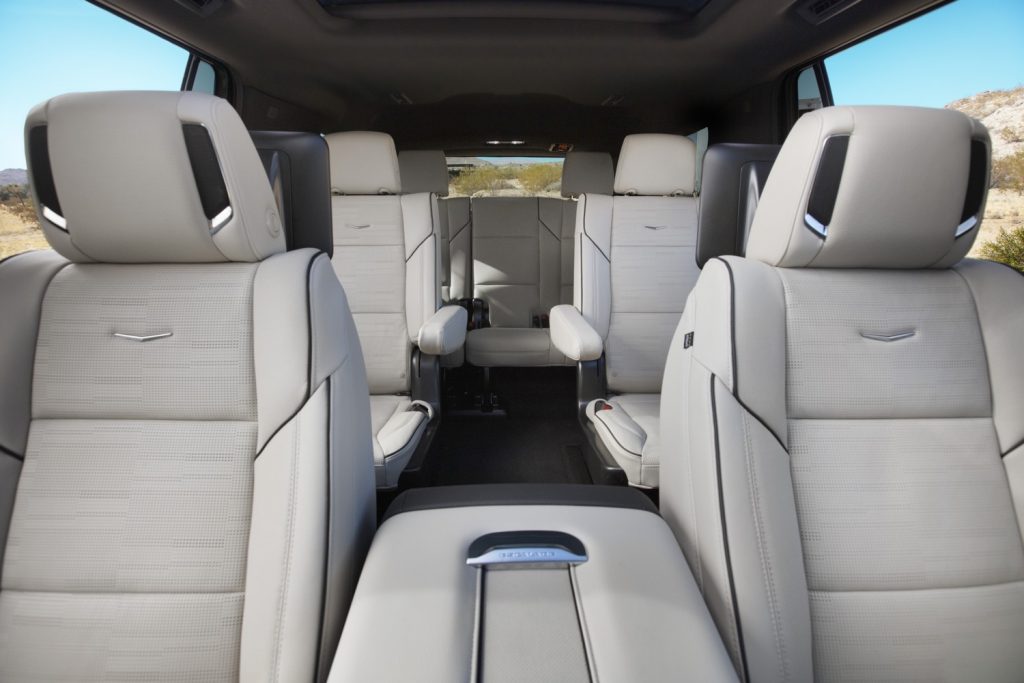 The range-topping Reference system also include conversation enhancement via embedded microphones that reproduce passenger speech for clearer exchanges, plus a dedicated volume control for each of the front seats.
Subscribe to Cadillac Society for more Cadillac Escalade news and 24/7 Cadillac news coverage.
2021 Cadillac Escalade Photos