First introduced in 2019 at the New York International Auto Show as an indirect replacement for the Cadillac ATS and Cadillac CTS, the Cadillac CT5 offers slick styling, a luxurious cabin space, and the practicality of a four-door sedan body style. The CT5 also comes with a legitimate trunk space and enough cargo room to haul goodies to and fro, but how does the CT5 compare against its main rivals in that regard?
As it would turn out, not all that favorably. In fact, the CT5 offers the least amount of trunk space when compared its four closest rivals. When compared to the capacious BMW 3 Series, the CT5 offers a whopping 30 percent less cargo room.
Check out a breakdown of the cargo room for the Cadillac CT5 and its main rivals here:
Cadillac CT5 vs. The Competition: Cargo Room

| Model | Cargo Room (cu. ft.) |
| --- | --- |
| Cadillac CT5 | 11.9 |
| Mercedes-Benz C-Class | 12.6 |
| Audi A4 | 13 |
| Infiniti Q50 | 13.5 |
| BMW 3 Series | 17 |
As we can see, the CT5 is dead last in this comparison with regard to available cargo room. While the CT5's figure of 11.9 cubic-feet isn't terribly off the mark compared to the Mercedes-Benz C-Class (12.6 cubic-feet) and Audi A4 (13 cubic feet), it lags behind the BMW 3 Series by a considerable margin. The specs are even more concerning when considering the Mercedes-Benz C-Class will come with a brand-new redesign next year, which most likely will include a bigger trunk.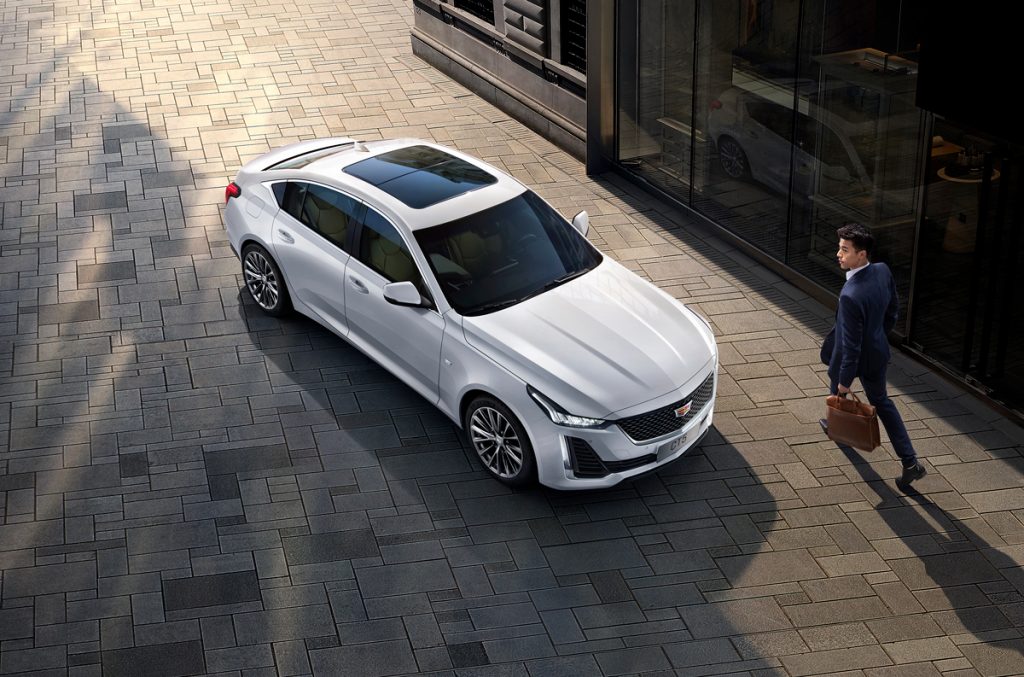 The low available cargo room could be cause for concern for anyone looking to pull double duty with this four-door luxury sedan, or rather, any owner who may occasionally pile in the cargo in a pinch.
Nevertheless, the Cadillac CT5 still manages to post some impressive passenger room specs, so although the cargo room numbers might look low, anyone going for a ride should have plenty of room to be comfortable, both in front, and in back. For example, the CT5 boasts nearly 38 inches of rear legroom, as compared to the 35.2 inches of rear legroom for the Bimmer and Merc, or 35.7 inches for the Audi.
Subscribe to Cadillac Society for more Cadillac CT5 news and around-the-clock Cadillac news coverage.