The 2020 Cadillac CT4 debuted in China four months ago, dropping in as Caddy's entry-level sedan model. Beyond a more limited powertrain and drivetrain selection, the Chinese-spec CT4 is virtually identical to the U.S.-spec model. However, there is one particular cabin feature that the Chinese-spec model has that the U.S.-spec model doesn't – an extra rear USB port.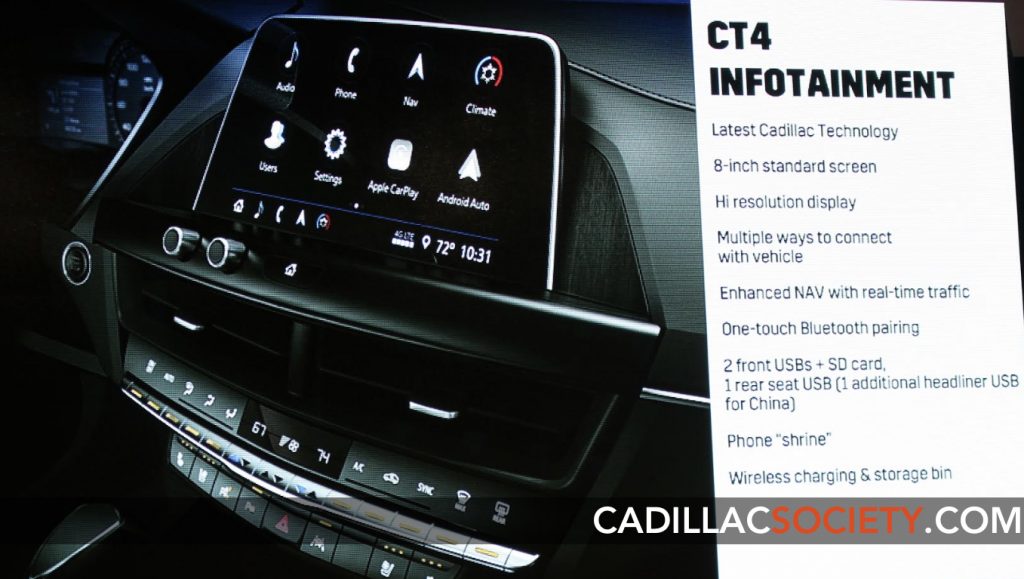 As evidenced by the above-featured Cadillac CT4 presentation slide, the Chinese-spec model actually offers four total USB ports, with two in front, and two in the rear. The extra rear port makes sense for the Chinese CT4, given luxury buyers in the country are more likely to employ a chauffeur, and thus require more amenities and features on the rear bench.
The placement of the secondary rear USB port is also worthy of note. According to the slide, the port is actually located in the headliner, rather than a more customary placement on the center console. While this may seem rather odd at first glance, placement in the headliner may actually be more convenient for quickly plugging and unplugging a USB cable, as placement on the center console means the port is around the passenger's knees and may be difficult to see.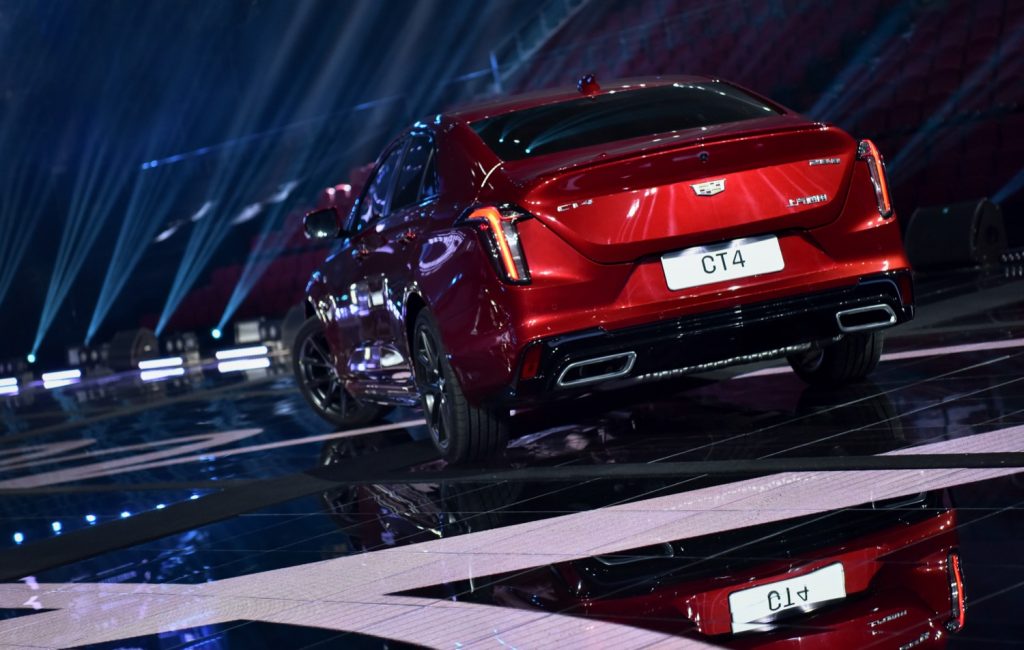 As for the rest of the Chinese-market Cadillac CT4, the spec sheet should be familiar. Chinese buyers will have access to the base-level Luxury, as well as the Premium Luxury and Sport trims, per Cadillac's latest Y trim level strategy. All three trims will come equipped with a turbocharged 2.0L four-cylinder (production code LSY) producing 237 horsepower and 258 pound-feet of torque, which is coupled with an eight-speed automatic transmission. The optional turbocharged 2.7L four-cylinder engine and 10-speed automatic transmission combo offered here in the U.S. won't make it to China. However, the Chinese-spec CT4 will offer both RWD and AWD.
Subscribe to Cadillac Society for more Cadillac CT4 news and 24/7 Cadillac news coverage.