It wasn't all that long ago that Cadillac's trim level structure was an incomprehensible mess that didn't align with the direction of the modern auto market. All that changed when Cadillac introduced its Y trim level strategy, which starts off with the Luxury trim as the base trim, and then splits off into Premium Luxury and Sport trims, which deliver distinct personas in terms of vehicle appearance and driving dynamics. And now, we've come to find out how this new trim level structure is performing.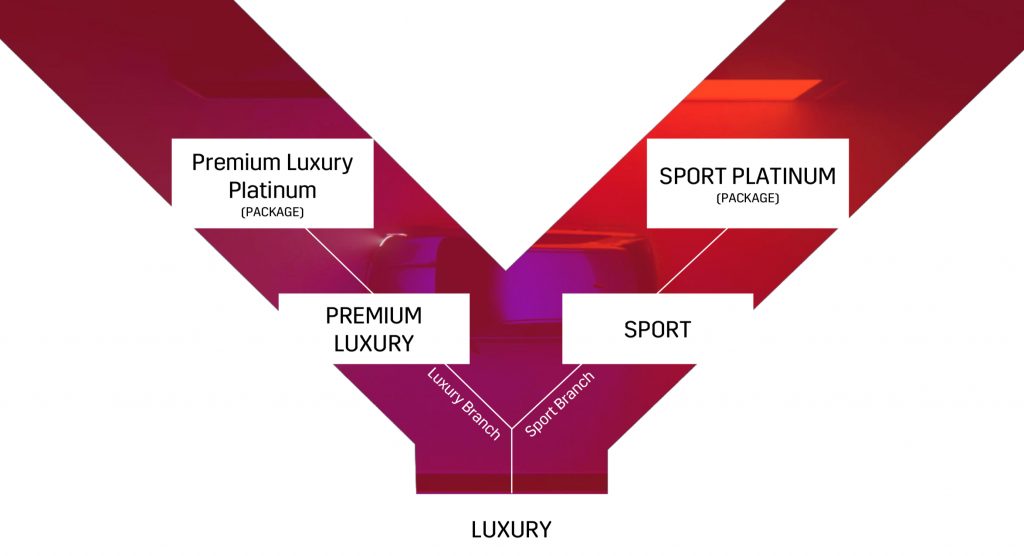 Among all the Cadillac models that follow the Y trim level strategy, the take-rate for the Sport trim is roughly 45 percent, Cadillac Society has recently learned from Cadillac product marketing personnel. The remaining 55 percent is comprised of Luxury and Premium Luxury models.
The fact that roughly half of all Cadillac vehicles features the Sport trim underscores the strong demand for the trim level, while showing the shifting preferences of today's luxury car buyers. A decade ago, it would have been difficult to imagine models like Cadillac's Sport vehicles penetrating in anything more than single-digit figures. To that end, Cadillac was one of the last luxury automakers to adopt the Luxury-Sport differentiation approach in its vehicles, with BMW and Mercedes-Benz being the first out of the gate.
Cadillac's Y trim level strategy first launched on the 2019 Cadillac XT4 (all-new model) and the 2019 Cadillac CT6 (refresh). It then made its way to the 2020 Cadillac XT6 (all-new model) and XT5 (refresh), as well as the all-new CT5 and CT4. The most recent Cadillac model to adopt the structure is the all-new 2021 Cadillac Escalade.
The Sport models feature darker exterior accents with less chrome and – depending on the model – sportier driving dynamics. By comparison, the Luxury and Premium Luxury models feature more traditional exterior accents with chrome elements and a focus on a more isolated driving/ride experience. Premium Luxury and Sport trim levels can be equipped with the optional Platinum Package, which adds more premium materials and features in the cabin.
Previously, Platinum was a standalone trim level that forced customers into purchasing the Luxury variant of the vehicle, meaning that those who desired the features of the Platinum model but the more sinister looks of the Sport model were out of luck. Transitioning the Platinum trim level into a standalone package on either the Premium Luxury or Sport trims addressed that circumstance.
Subscribe to Cadillac Society for more Cadillac news coverage.