Similar to the insane gains in automative performance we've seen over the last several years, modern RC car performance has also been on the rise. That much is evidenced by this new Cadillac CTS-V model from Traxxas, which not only has the power to fling itself sideways with liberal application of the throttle, but can even reach speeds over 70 mph! Now, this crazy toy is on display in the following two-minute video.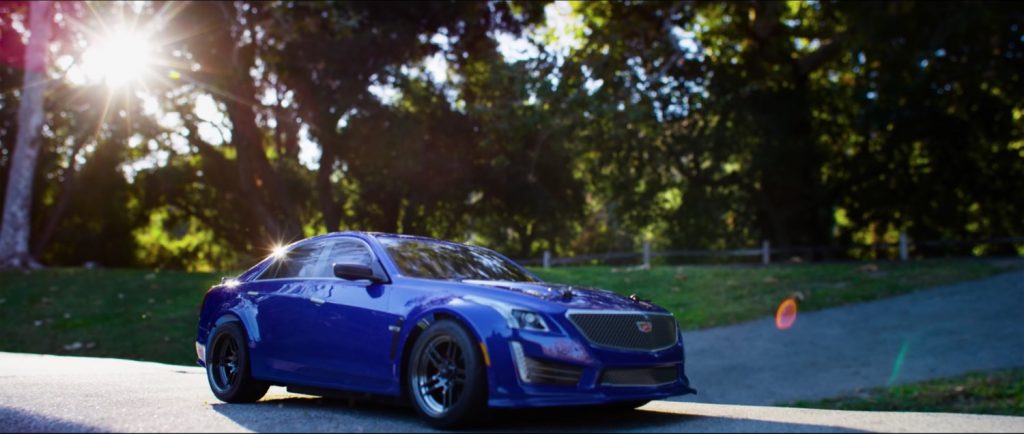 Cadillac CTS-V fans are sure to recognize the body of this amazing little machine. With four "doors," red "brake calipers," a bright blue finish, and a plethora of aggressive V-Series touches, this Traxxas RC car looks just like its high-performance passenger sedan equivalent. As well it should, given it is an official licensed product of Cadillac's parent company, General Motors.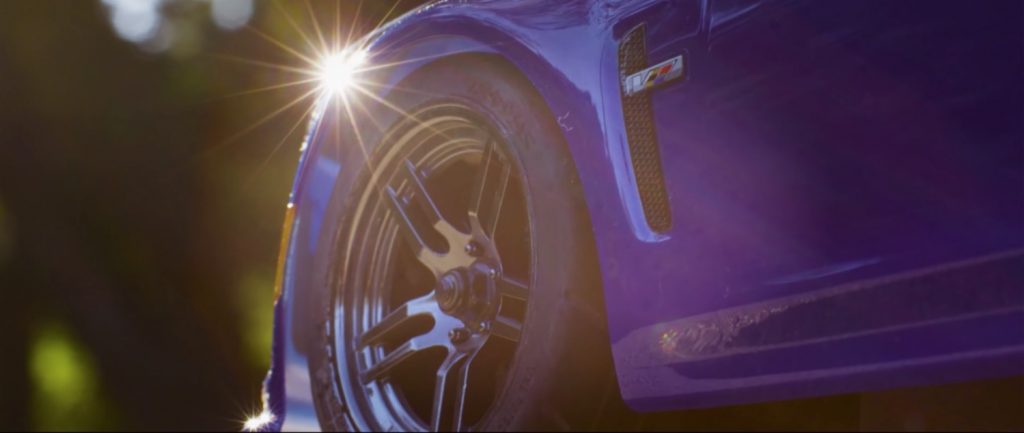 Even more impressive is the way it moves. Featuring Traxxas' 4-Tec 2.0 AWD chassis, the Cadillac CTS-V RC car can be had with both a brushed electric motor setup capable of reaching 30 mph, and a brushless electric motor setup capable of reaching 70 mph. Traxxas is also offering a CTS-V body finished in Silver, and a selection of wheels and tires, including a slick drift tire for some sideways shenanigans.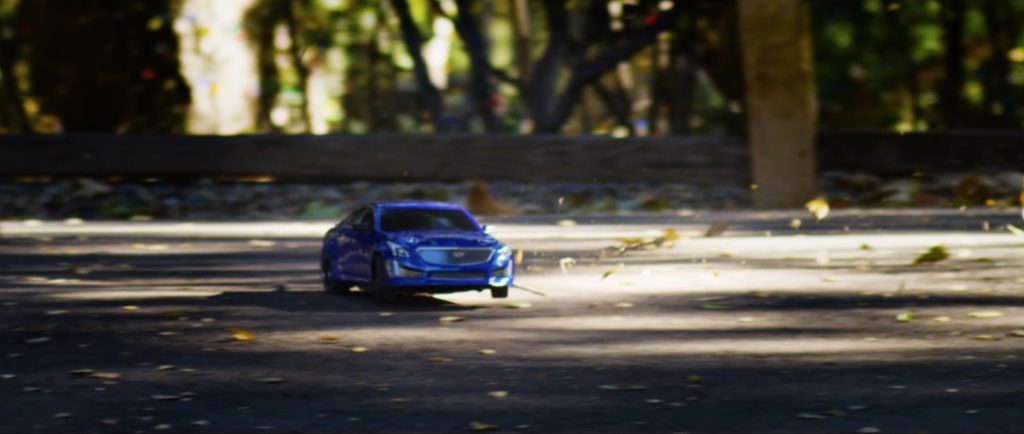 As seen in this video, this toy can definitely deliver on the drifting front. It looks seriously quick too, zooming around with instant acceleration and even performing some fun AWD donuts.
As a reminder the Cadillac CTS-V was produced for three generations between 2004 and 2019, with the final iteration producing 640 horsepower and 630 pound-feet of torque thanks to a supercharged 6.2L V8 engine. All that muscle is routed rearwards through an eight-speed automatic transmission.
Does this high-powered Cadillac CTS-V RS car spark your interest? Let us know your thoughts in the comments, and make sure to subscribe to Cadillac Society for more Cadillac CTS-V news and around-the-clock Cadillac news coverage.