The recent 2019 J.D. Power U.S. Sales Satisfaction Index Study shows that Cadillac customer satisfaction ranks high among competing luxury brands, placing fourth behind Porsche, Mercedes-Benz, and Infiniti. The study looked at a number of factors in determining a brand's score, such as dealership personnel and vehicle delivery.
The J.D. Power study surveyed a total of 28,867 consumers, including both customers who purchased a vehicle from a dealership, and those who rejected a vehicle. Each brand was then awarded a buyer satisfaction score based on either six different factors for buyers, or five different factors for those rejected, with some factors contributing more to the final score based on their importance to the consumer.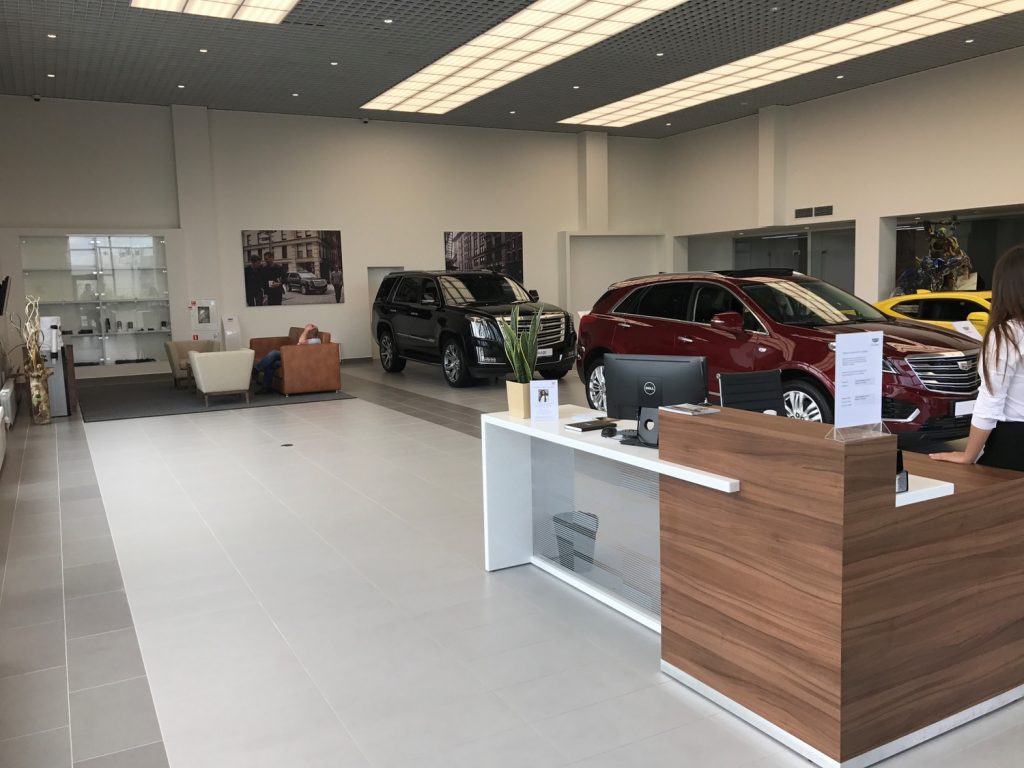 With regard to buyers and factor percentages, the brands surveyed, including Cadillac customer satisfaction, were judged on dealer personnel (28 percent), delivery process (21 percent), the negotiation process (18 percent), paperwork completion (16 percent), the dealership facility (13 percent), and the dealership website (4 percent).
As for those folks who rejected the vehicle sale, the study was based on five factors, including the salesperson (40 percent), fairness of the price (15 percent), the negotiation experience (15 percent), inventory variety (15 percent), and dealership facility (14 percent).
Each brand was then awarded a final score based on a 1,000-point scale. This year, Cadillac customer satisfaction ranked fourth with a score of 820 points, barely conceding a podium finish to Infiniti, which scored 821 points. Meanwhile, Mercedes-Benz finished with 825 points for second place, and Porsche took the win with 827 points. The Luxury Brand Average was set at 805 points.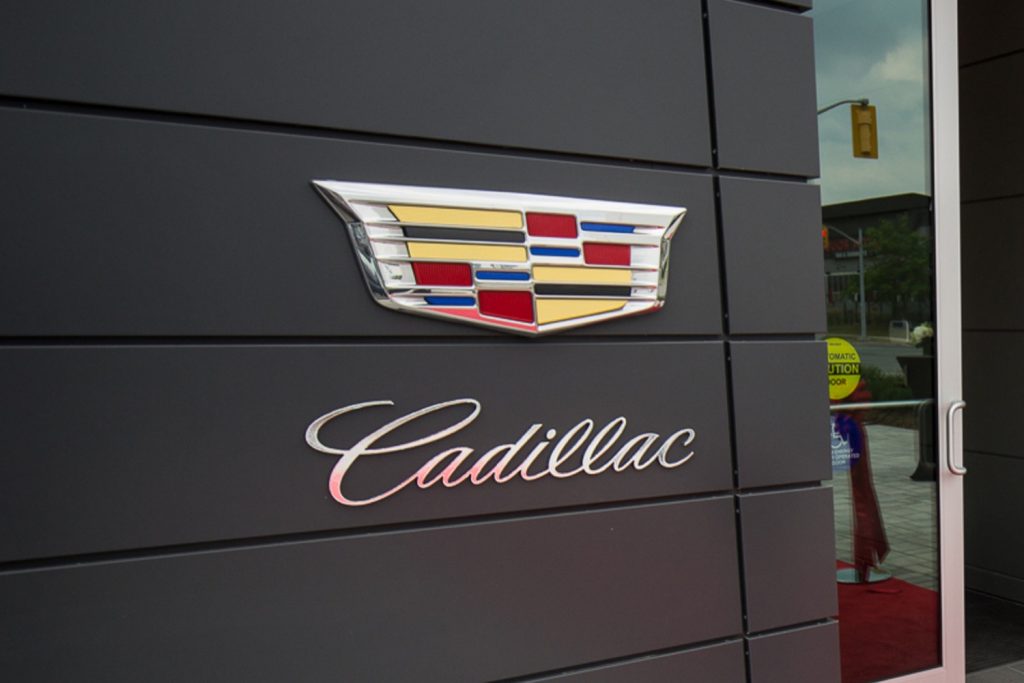 The Cadillac customer satisfaction score is evidence that the brand is doing it right in a number of different ways, given the vast majority of new car buyers will still visit a dealership to learn about a vehicle prior to making a decision, even in the age of internet car shopping.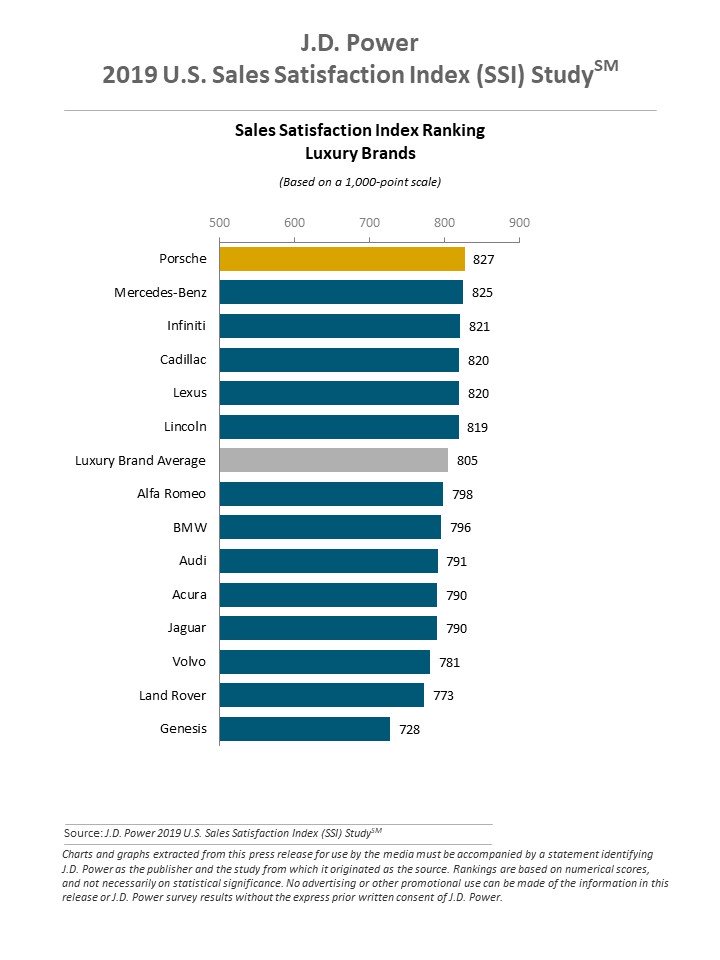 "While digital retail is on the rise, shoppers aren't quite ready to adopt an Amazon-like business model when it comes to purchasing a vehicle; they still want to view inventory in-person and often rely on salespeople to explain how the vehicle technology works," said J.D. Power's vice president of automotive retail, Chris Sutton.
Subscribe to Cadillac Society for around-the-clock Cadillac news coverage.
Source: GM Authority