We first caught a glimpse of the upcoming Cadillac CT5-V Blackwing in a surprise debut at the 2019 Detroit Grand Prix back in June. Now, we caught a camo-clad prototype out in the wild, and are bringing you the photos here.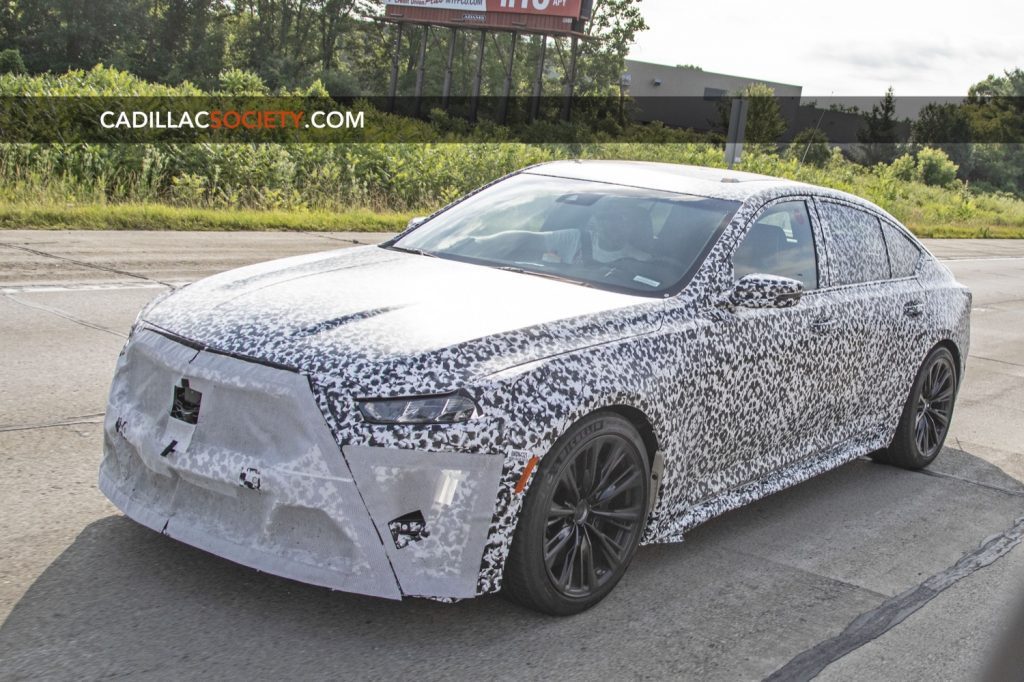 Spotted in a convoy alongside a BMW M5 and the last-generation Cadillac CTS-V, the next-level CT5-V model has some pretty heavy expectations laid at its feet when it comes to performance. So to help the new Cadillac CT5-V Blackwing stand out from the rest of the CT5 line, it will offer a number of styling upgrades that are as much about form as they are about function.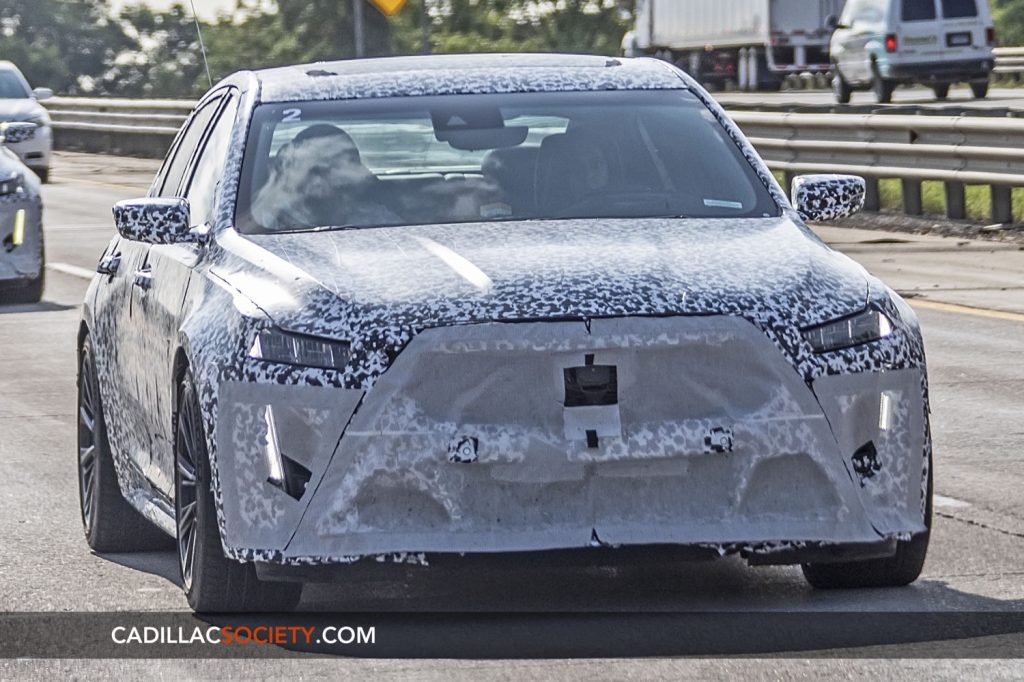 Like the prototype we spotted at Belle Isle over the summer, this prototype also sports a good deal of camo, but there's still plenty to pick apart here.
In front, we find somewhat familiar headlamps, although the lights on this particular prototype are more obscured, suggesting a possible reshape for the CT5-V Blackwing production model. We also see a restyled fascia, with a larger upper grille section and larger lower intake, plus a different grille insert as well. Reshaped lower intakes are found in the bumper corners.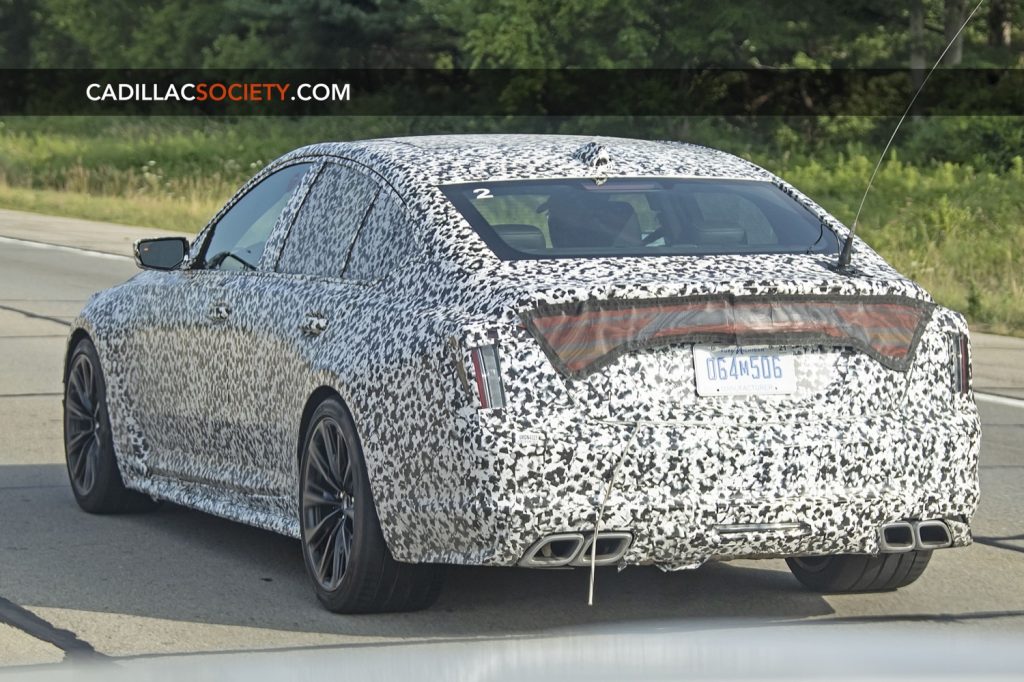 The side view reveals large-diameter wheels finished in black and wrapped in Michelin rubber. The wheels also look to offer a wider diameter compared to the rest of the CT5 line, especially in the rear. Slightly widened fenders enhance the muscle-bound look even further.
Back in June, we saw heat extractors added to the back of the front fenders, but those elements are obscured here. Nevertheless, we're fairly certain we'll see them return on the production-ready Cadillac CT5-V Blackwing.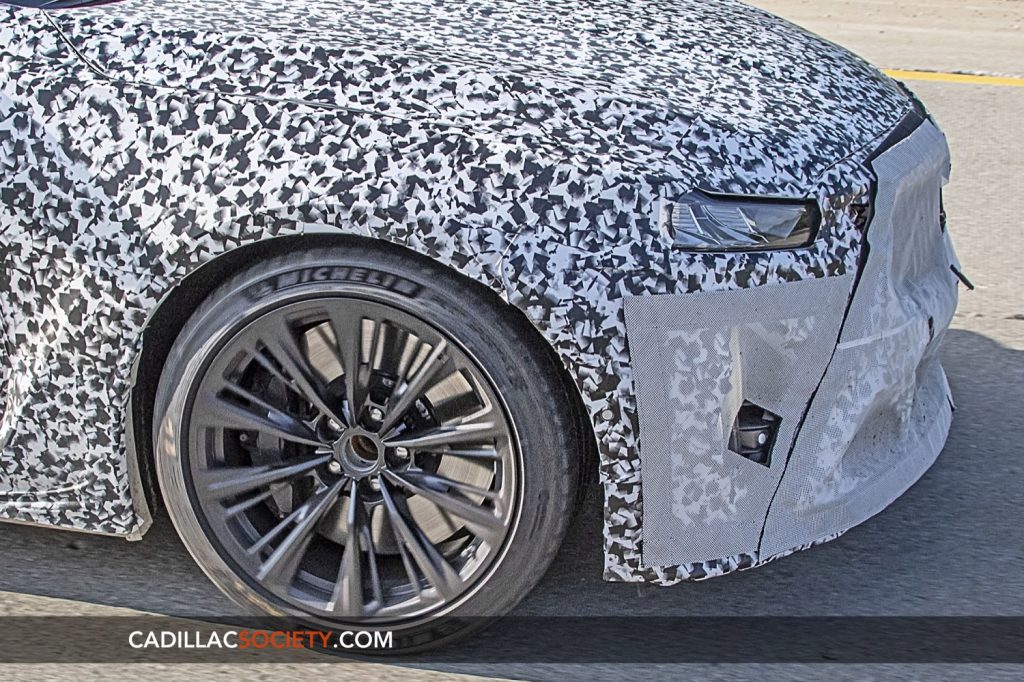 Same thing in the rear. Despite no clear evidence of a significant trunk lid spoiler, we certainly expect one.
As for the mechanicals, the new Cadillac CT5-V Blackwing will likely Cadillac's new twin-turbo 4.2L V8 (production code LTA), a.k.a. the Blackwing engine. This boosted 'eight can also be found in the Cadillac CT6-V, where it produces 550 horsepower and an SAE-certified 640 pound-feet of torque.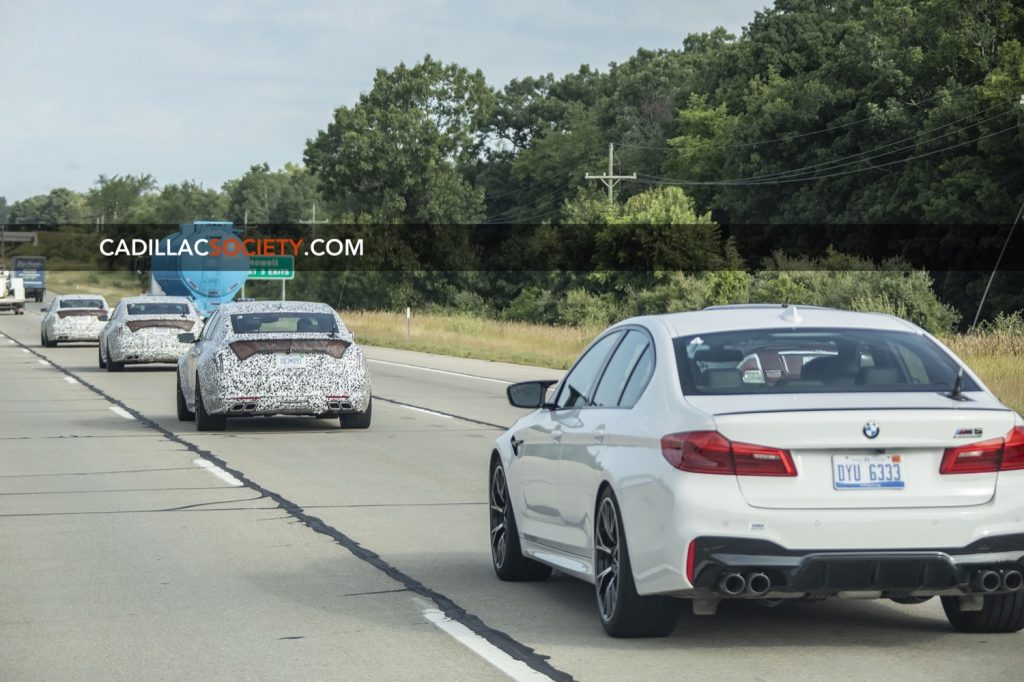 Another possibility is the supercharged 6.2L V8 engine (production code LT4) found in the outgoing CTS-V, possibly with a power boost to 670 ponies or more.
Complementary upgrades, like bigger brakes and sharper suspension, will round it out. As for the cog swaps, rumors persist that Cadillac will offer a manual transmission with the Cadillac CT5-V Blackwing, but a 10-speed automatic seems like a certainty.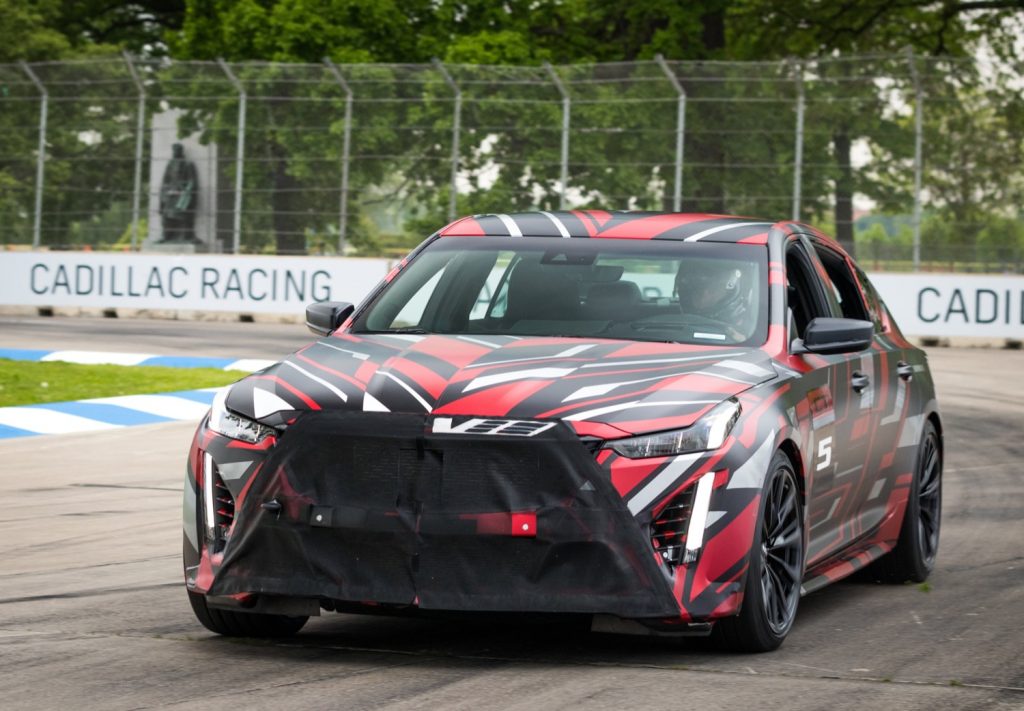 All told, this four-door will be a track-worthy luxury sled capable of running with the best of the best from Europe. To stay up on the latest, subscribe to Cadillac Society for more Cadillac CT5 news and 24/7 Cadillac news coverage.
Cadillac CT5-V Blackwing Photos