Earlier this month, we profiled the Cadillac Escalade V-Coupe – a unique, two-door, high-performance SUV from Georgia-based Custom Car Co. We called it "bold, brash, and truly excellent," and now, we're getting some additional info on what it'll take to transform the rendering into an actual in-the-metal vehicle capable of driving on the street.
We spoke with Custom Car Co. founder, Eddie LeGrand-Sawyer, who tipped us on pricing and delivery info for the Cadillac Escalade V-Coupe conversion:
"We are currently accepting orders for the first run of Escalade and Tahoe coupes. Current orders will be delivered in December. Pricing for the the full conversion (exterior, interior, wheels, brakes, suspension, performance, and infotainment upgrades) starts at $125,000 and does not include the donor vehicle. For those who want a seamless experience, we deliver turnkey builds to customers worldwide," LeGrand-Sawyer said.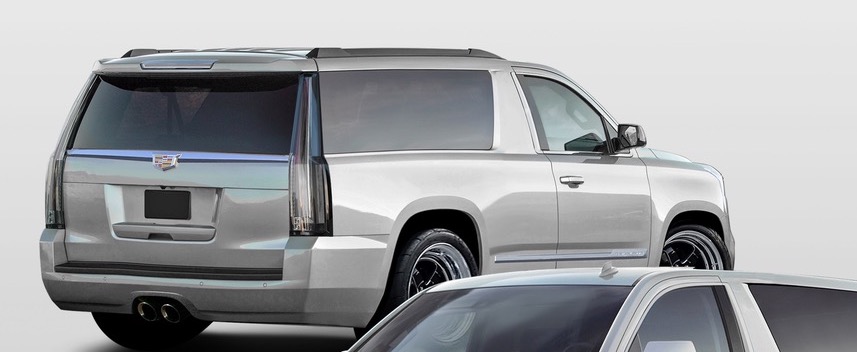 As expected, actually making the Cadillac Escalade V-Coupe a reality is not a cheap endeavor by any stretch of the imagination. That said, it's to be expected considering the long list of modifications needed to turn the four-door full-size luxury SUV into a two-door. Custom Car Co. also adds the following items:
V-Series styling mods
Twin-turbocharger system
C3 forged wheels
Performance brakes
Further options include various body paint and interior color choices.
With a full conversion, plus the donor car, we would expect the whole shebang to ring up to the tune of about $250,000. A quarter-million bucks ain't cheap, but for someone who needs an utterly unique luxury SUV with a decidedly sporty flair to it, this might be the way to go.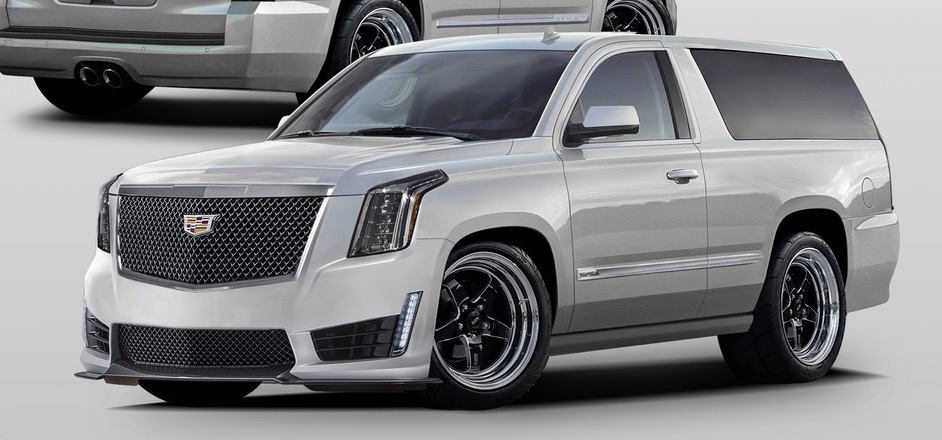 Of course, we have to point out how Custom Car Co. has yet to actually produce any real-world units of the Cadillac Escalade V-Coupe. Once the first examples roll out in December, we hope to see what this thing really looks like in the wild.
We also have to at least mention just how difficult it is to turn something like this into reality, even as a one-off build for a big show like SEMA. But turning the concept into a viable business model is even more difficult, especially for a start-up. That said, we wish Custom Car Co. the best of luck in making it happen, as we'd love to see it follow through.
Subscribe to Cadillac Society for more Cadillac Escalade news and around-the-clock Cadillac news coverage.