The 2021 Cadillac Escalade is rapidly approaching, promising a completely new model as the nameplate enters an all-new fifth generation. But while we do expect Caddy's new flagship SUV to offer fresh styling, here's something entirely different – the Cadillac Escalade V-Coupe, a two-door, twin-turbo monster machine that we very much wish was real.
This particular rendering comes to us from Custom Car Co, a company based out of Georgia. While we're uncertain whether or not the Cadillac Escalade V-Coupe concept will make it off the page and into the streets, we can certainly hope that's the case eventually.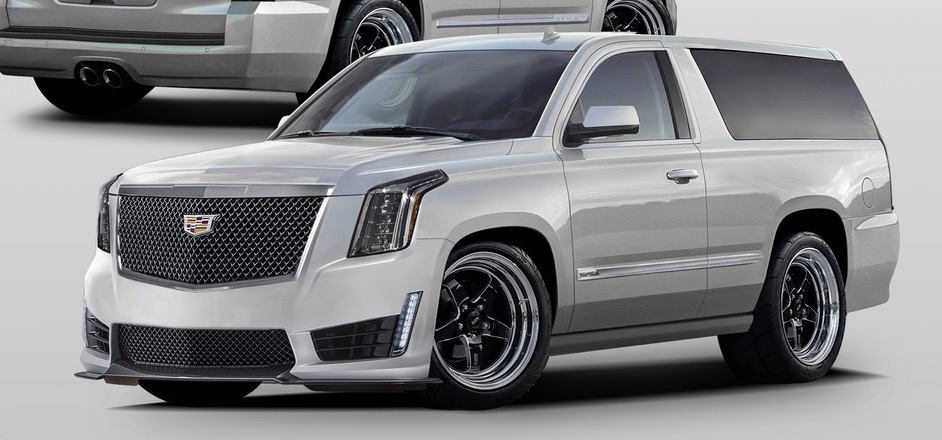 Up front, we find a new, V-Series-inspired fascia design that hugs the ground with a carbon fiber front spoiler. Chrome trim and a mesh grille maintain the requisite gloss, while extra-wide running gear keeps the SUV planted.
The two-door aesthetic looks great, and plays well with the boxy, straight-line edges offered by the current Cadillac design.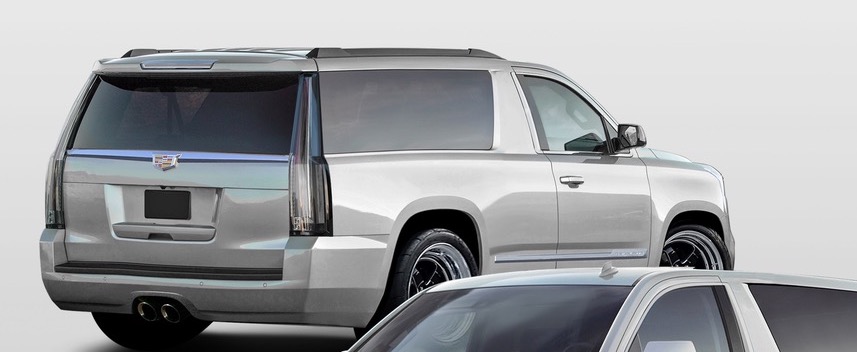 We reached out to Custom Car Co to find out if the Cadillac Escalade V-Coupe was in development or if one has been built in the real world, but have yet to hear back. Apparently, the company is offering to throw a pair of turbos under the hood, as well as offer a number of custom options for the paint, interior, suspension, and infotainment.
It certainly looks promising, at CustomCarCo.com. In the meantime, we're excited to learn more about the official high-performance Escalade variant Caddy has planned for the next-gen model – even if it does keep the four-door body style.
Subscribe to Cadillac Society for more Cadillac Escalade news and 24/7 Cadillac news coverage.