When the Cadillac CT5-V made its debut back in May, it didn't exactly make the biggest splash of all time. In fact, many Cadillac fans felt underwhelmed by the model's low output numbers when compared to the outgoing CTS-V. However, the CT5-V does not directly replace the CTS-V. Instead, Cadillac is re-thinking those models by creating a two-tier V-Series strategy, with a "regular" CT5-V followed by the more potent CT5-V Blackwing that will sit at the top of the model's performance lineup. And now, new rumors look to shed a little light on the top-spec model in terms of what's going on under the hood.
While we've heard persistent rumors that the forthcoming next-level CT5-V Blackwing will carry the Blackwing name, Motor Trend reporter Jonny Lieberman speculates that they won't necessarily equip the twin-turbo 4.2L V8 Blackwing engine – the twin-turbo V8 (production LTA) currently found in the CT6-V.
In a post made to his personal Instagram page, Lieberman claims that the Cadillac CT5-V Blackwing will instead come equipped with the supercharged 6.2L V8 engine (production code LT4), the same beastly eight-banger found in the outgoing Cadillac CTS-V. However, as Lieberman points out, peak power could see a bump over the CTS-V's 640 horses, possibly up to 670 horses or even more in the next-level Cadillac CT5-V Blackwing.
Additionally, Lieberman says Cadillac will definitely offer a manual transmission option with the Cadillac CT5-V Blackwing, which no doubt prompts a sigh of relief from Caddy performance lovers who prefer a three-pedal setup.
If Lieberman's intel proves correct, the Cadillac CT6-V will remain as the only Cadillac model offered with the Twin-Turbo 4.2L Blackwing engine, despite the Cadillac Blackwing nomenclature used elsewhere in the lineup.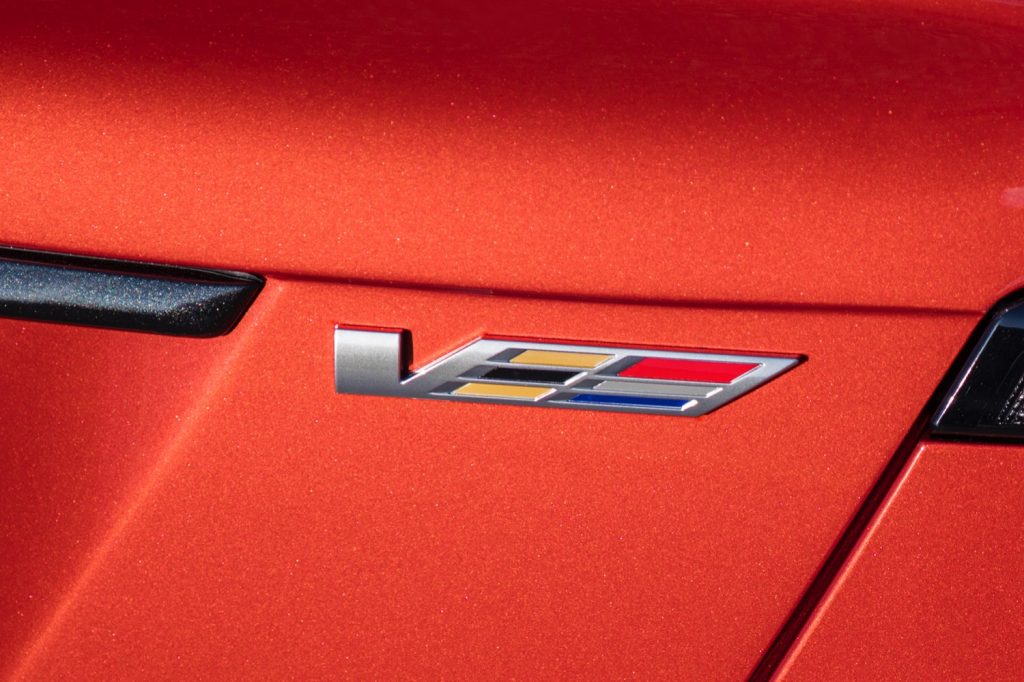 To that end, Lieberman also says that without the Blackwing engine, the next-level CT5-V won't actually carry the Blackwing name. Granted, Lieberman made an earlier post that has since been deleted that seemed a bit off-base in regard to speculation on the Cadillac CT5-V Blackwing, so this additional prediction with regard to naming conventions may be off just as well. The rest of the speculation, however, seems on-target, at least as far as we can tell.
We're excited to see where this goes. The Cadillac CT5-V Blackwing was originally teased at the Detroit Belle Isle Grand Prix in June, and we've been clamoring for more information ever since.
If you feel the same way, then subscribe to Cadillac Society for more Cadillac CT5 news and around-the-clock Cadillac news coverage.
Source: Jonny Lieberman via Instagram