We've been patiently waiting to see the facelift for Cadillac's best-selling model, the XT5. And thanks to a leak originating in China, we now know exactly what's in store for the 2020 Cadillac XT5 refresh before any official unveiling.
The changes to the midsize luxury crossover subtle, mostly being limited to a few updates to select components. They include Cadillac's new corporate mesh grille initially introduced on the 2019 XT4 and CT6, the same headlight cluster design but with a new lighting element inside, as well as a modified lower grille. In the rear, the taillight housing features the same general shape but adopts a new internal LED design with a more three-dimensional appearance.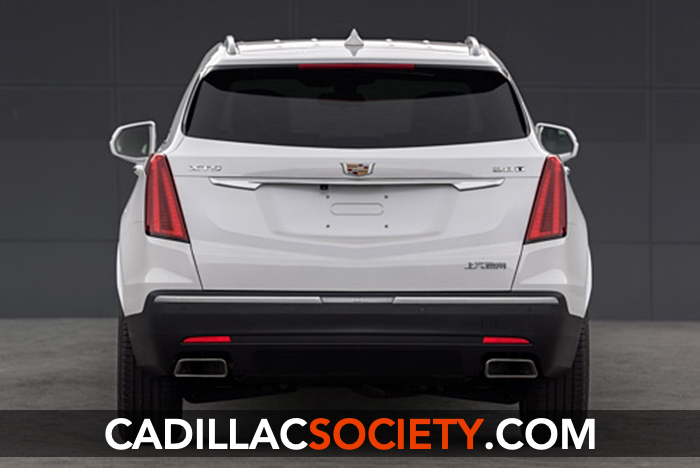 But the bigger story is that the 2020 Cadillac XT5 adopts the new Y trim level strategy that consists of two notably different trim levels:
Premium Luxury – a luxury-focused trim with bright body accent pieces, and
Sport – a sporty-looking trim with blacked-out body accents
The differences follow the general trend established by the 2019 XT4, 2019 CT6 and 2020 XT6. For instance, the grille on the Premium Luxury model features bright chrome accent work, while the grille on the Sport model features shiny black accents. On the side, the XT5 Premium Luxury features a bright chrome window surround, while XT5 Sport models swap it for a bright black finish. The story is similar out back, with Premium Luxury models featuring red taillamps, while Sport models feature clear taillamp lenses (officially called neutral density).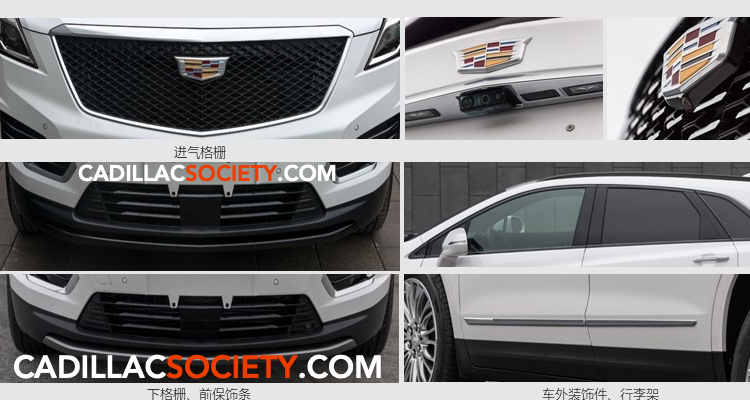 The naturally-aspirated 3.6L V6 LGX engine continues making 310 horsepower and 271 pound-feet of torque. However, the 2020 model replaces the current 8-speed automatic transmission with a 9-speed unit.
In China, the XT5 was also offered with the 2.0L turbo-charged engine (production code LTG). That engine will be replaced with Cadillac's all-new, turbo-charged 2.0L I4 unit (production code LSY), which was first introduced on the 2019 XT4 and CT6. The power plant makes 237 horsepower and 258 pound-feet of torque, which is less than the outgoing motor, but is significantly more refined. Like the atmospheric six-banger, the new 2.0L turbo engine will now be mated to Cadillac's new 9-speed automatic transmission. Whether this powertrain combination makes it to North America for the 2020 model year is unclear.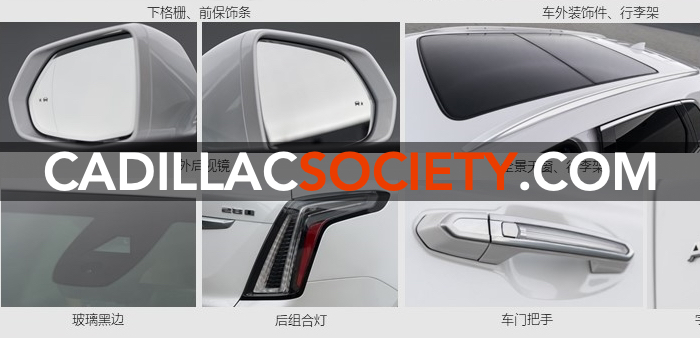 The leak didn't contain any photos of the interior, but we expect it to adopt features introduced on the Cadillac XT6, including the new rotary controls for the Cadillac user experience infotainment system as well as a new steering wheel. Unlike the XT6, however, the XT5 will continue with two rows of seating.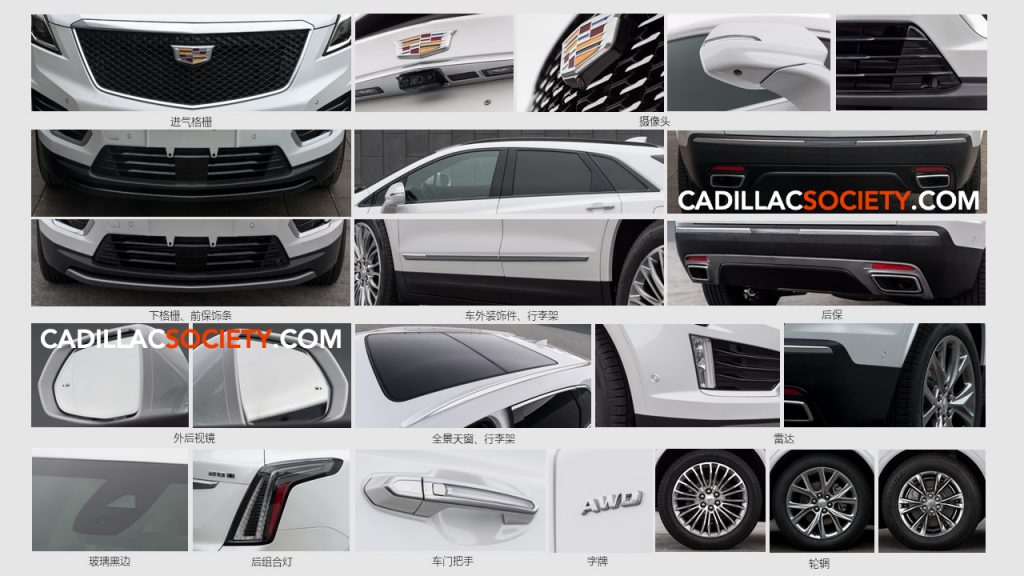 Expect the 2020 Cadillac XT5 to be officially revealed in the first quarter of 2019, and go on sale in the middle of the year.
Stay tuned to Cadillac Society as we bring you the latest Cadillac news and XT5 news.