The 2019 Cadillac XT4 will offer an engine auto start-stop system that will be capable of being disabled (defeated) by the driver, Cadillac Society has learned.
A button on the center console of the 2019 XT4 features the tell-tale "encircled A" logo, which is the universal symbol used to control the engine Auto Stop-Start mechanism. The "A" in the logo stands for "Auto" or "Automatic". The same button also has a small indicator light below the logo.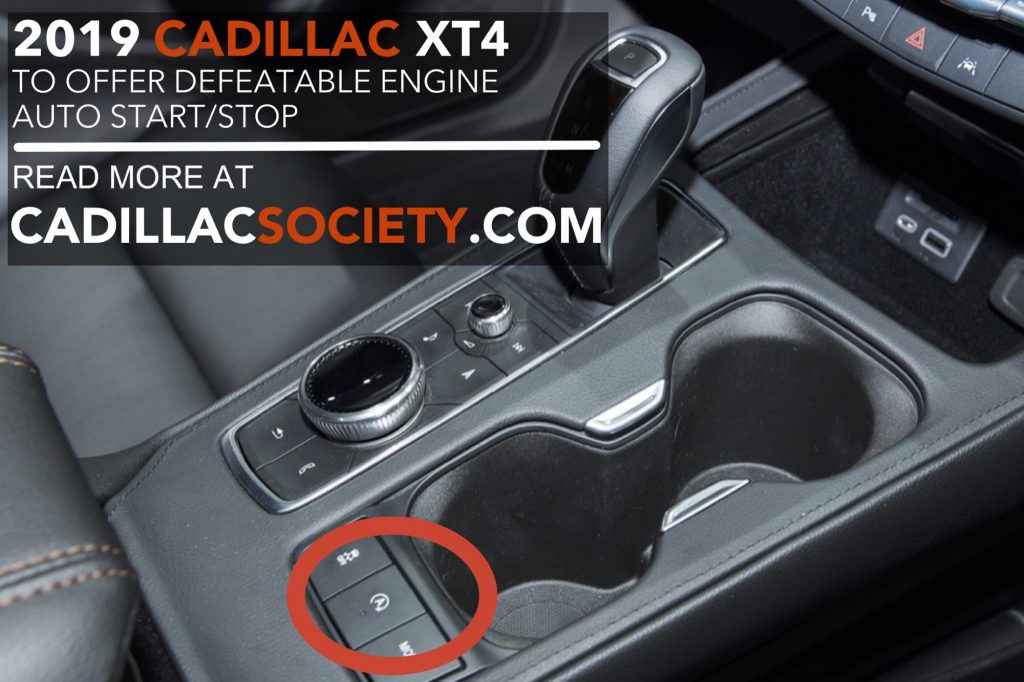 About Auto Engine Stop-Start
Auto engine stop-start aim to conserve fuel by automatically turning off the engine when the vehicle comes to a complete stop, such as at a stop sign or a stop light. The system then automatically starts the engine back up when it detects that the driver has lifted their foot off the brake pedal.
Though most owners do not mind the presence and functionality of automatic engine stop-start, some owners have been highly critical of the feature – especially when the system can not be disabled.
Currently, the Cadillac ATS, CTS, CT6 and XT5 are equipped with engine auto stop-start. Drivers can disable the feature on all models except for the XT5, which does not provide any user-facing method to do so (without shifting the transmission into manual mode).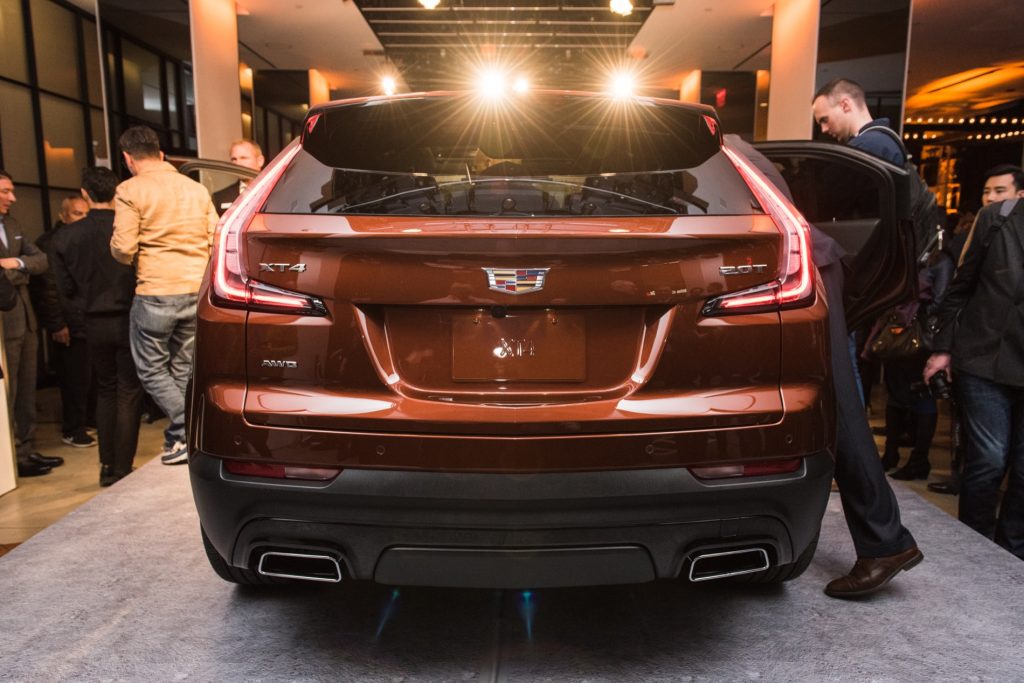 The Cadillac Society Take
The decision to include a disable switch for the engine auto stop/start system on the 2019 Cadillac XT4 is very welcome news, especially when considering that the larger Cadillac XT5 does not offer drivers the ability to disable stop/start whatsoever. The circumstance has become a notable point of dissatisfaction for some XT5 owners.
Now that we know that the XT4 will offer the ability to disable auto stop-start, we wonder how the system will work in the vehicle. In other words, will hitting the auto stop-start button in the cockpit:
Disable auto stop-start until the next ignition cycle, such as on the ATS, CTS and CT6, or
Disable auto stop-start more permanently, as is the case with auto stop-start controls on BMW and Mercedes-Benz vehicles, where depressing the button to turn off auto stop-start disables the feature until the owners depresses the button again to turn it back on
We will find out how the engine auto stop-start button in the 2019 XT4 works in the near future, and update this article then.
2019 Cadillac XT4 Pictures