2017 was a great year for Cadillac, as the automotive luxury brand recorded 356,467 new vehicle deliveries worldwide. Not only do the results represent a 15.5 percent year-over-year growth, but they also embody the second-highest sales performance in Cadillac's 115-year history. While record-setting performance in China, where Cadillac sales rose 50.8 percent to 175,489 units, was responsible for the majority of the brand's global sales growth, several international markets also posted record-setting performance, including Europe.
Cadillac Europe sales increased 27 percent to 1,015 vehicles in 2017, marking its best year in the region in six years (since 2011). In 2016, Cadillac Europe deliveries totaled 799 vehicles. The full-size Escalade and Escalade ESV were Cadillac's best-selling models in Europe, followed closely by the Cadillac XT5.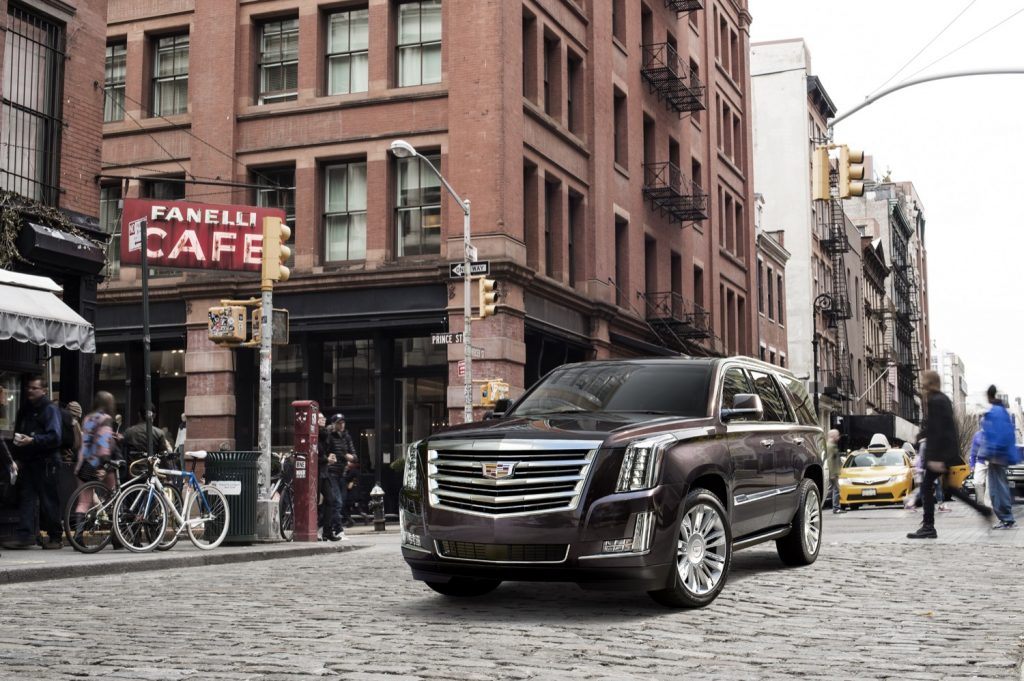 By comparison, the industry saw a 3.3 percent growth rate in 2017 (in the EU and EFTA markets). As such, Cadillac's sales growth outpaced the industry during the year. Even so, the brand's sales volume still pales in comparison to market stalwarts such as Mercedes-Benz, which saw sales increase 6.4 percent to 893,574 units in 2017, BMW (up 0.5 percent to 827,137 units) and Audi (up 0.5 percent to 826,370). Sales of Toyota's Lexus luxury brand increased 0.7 percent to 44,339 units.
"While Europe is a relatively small market for Cadillac, our presence here is of high importance for the global organization," emphasizes Felix Weller, Vice-President Cadillac Europe. "Cadillac Europe serves as an innovation hub in which Cadillac will pioneer new ideas for the customer experience – harnessing technology to present the brand to consumers in new and unique ways. One example of our innovative market approach is BOOK by Cadillac, a first-of-its-kind premium vehicle subscription service that we launched last year as a pilot program in Munich."
The healthy growth attained by Cadillac Europe during the 2017 calendar year was accompanied by growth in other international markets: Cadillac South Korea sales jumped 82 percent to 2,008 units in 2017, setting a new all-time sales record for the brand in the country, while Cadillac sales in Canada rose 10.5 percent to 13,330 units.
The Cadillac Society Take
Cadillac's 27 percent growth rate in Europe is very welcome news, despite the overall figure being a proverbial drop in the bucket when compared to German premium/luxury brands. Even so, Cadillac's current presence in the European market is held back by several factors, including:
Incorrect product for the market as a result of not offerings diesel engines, hatchback and wagon body styles, and right-hand-drive models – all of which are key to attaining success in Europe
Limited product availability and distribution
Limited dealer/retail presence
Limited brand and product awareness by consumers, caused by nearly non-existent marketing
Cadillac has previously communicated plans to enter the European market in full force around the 2020-2021 timeframe. We believe that by this time, the brand will have addressed the product- and market-related issues outlined above. As such, we expect that the sales growth experienced by Cadillac Europe in 2017 represents the initial stages of the brand's performance in the region, and that sales will continue their upward trajectory well into the future.