It would appear that the 2019 Cadillac XT4 will offer front seats that are both heated and ventilated.
Recent spy shots of the XT4 interior show two physical, or "hard", buttons for both heated and ventilated seat functions.
It's important to note that the inclusion of buttons in a prototype model is by no means a confirmation that the features will make it to the production model. In other words, it's possible that the tester vehicle photographed here could include features and equipment that might not make it to production – and heated and ventilated seats could be one of those.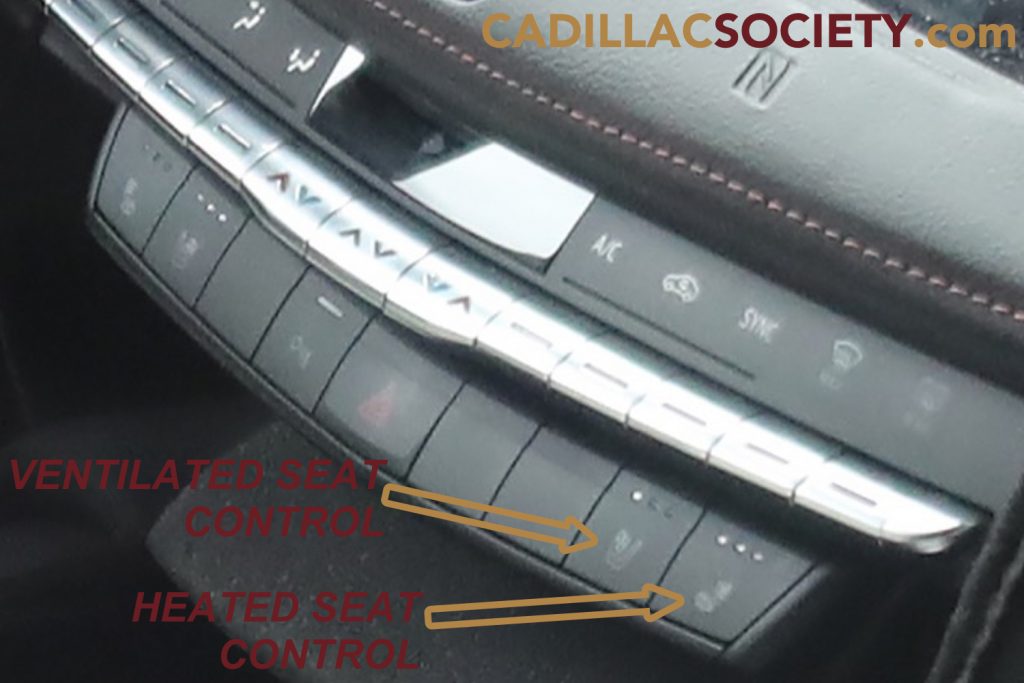 But if the 2019 Cadillac XT4 does end up offering heated and ventilated front seats, it would be a notable departure from Cadillac's status quo, which has traditionally only offered heated but not ventilated seats on entry-level models. For instance, the Cadillac ATS offers offered heated seats but not ventilated units, regardless of model or trim level.
To note, most compact luxury crossovers such as the 2019 Cadillac XT4 offer both heated and ventilated/cooled seats – including the Lincoln MKC, Acura RDX, Mercedes-Benz GLC-Class, Audi Q5, BMW X3 and Lexus NX. As such, offering the heated and ventilated seats is a way for the XT4 to be competitive in the segment, rather that getting ahead of it.