General Motors discontinued the Cadillac CTS this summer after 16 years – also spelling the end of the line for the Cadillac CTS-V performance model.
While the last Cadillac CTS didn't leave the production line at GM's Lansing Grand River plant in Michigan until June of this year, the supercharged 6.2-liter LT4 V8 model died off way back in April.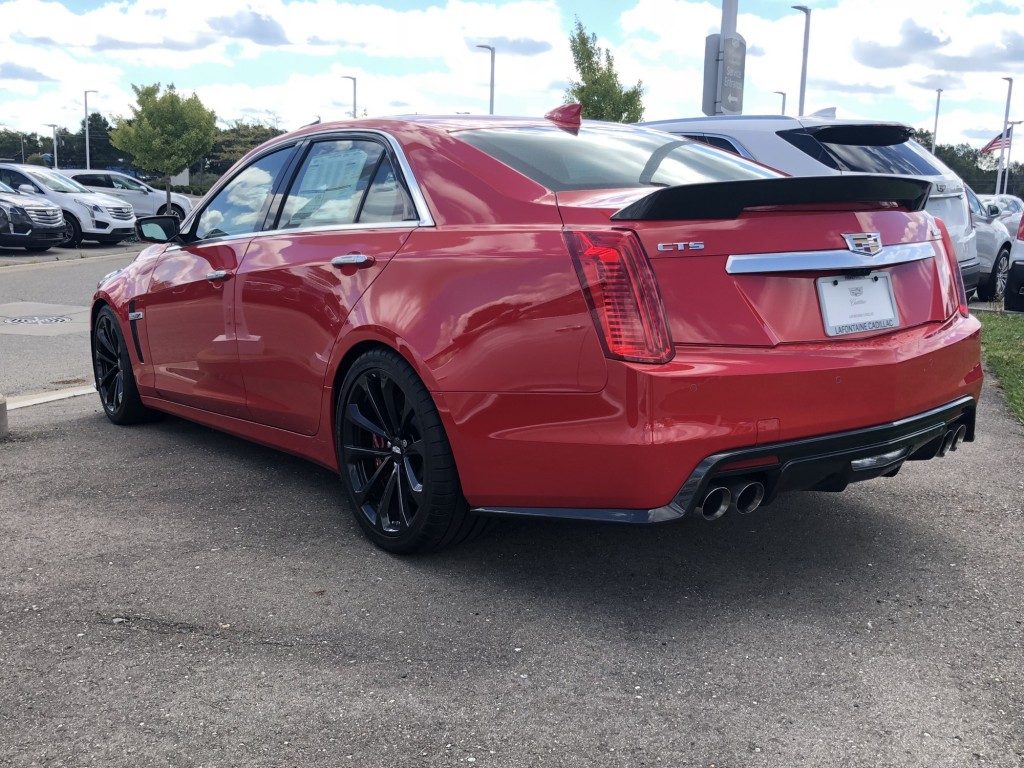 The last Cadillac CTS-V to leave the production line was finished in Velocity Red – which seems fitting, as this is probably one of the more rare colors for the CTS-V, as it was only available for the final, 2019 model year. Assigned color code G7C and touch-up paint code WA-130X, Velocity Red was the only red hue available for the 2019 model year CTS-V. It replaced the darker Red Obsession Tintcoat color, which was available for both the 2017 and 2018 model years.
Velocity Red was one of the colors included in the base price for the 2019 CTS-V, as well, and was available in conjunction with all trim levels and the Jet Black and Light Platinum with Jet Black interior color combinations. It was not available with the Jet Black with Saffron interior combo.
Introduced for the 2016 model year, the third-generation Cadillac CTS-V was offered exclusively with the supercharged 6.2-liter LT4 V8 and eight-speed automatic transmission. With 640 horsepower on tap, the sedan could accelerate from 0-60 mph in just 3.6 seconds and impressively, boasted a top speed of 200 mph. Cadillac built 1,887 examples of the high-performance four-door for the 2016 model year, another 1,887 for 2017 and 1,297 for 2018. Complete production numbers for the 2019 model year are not yet available.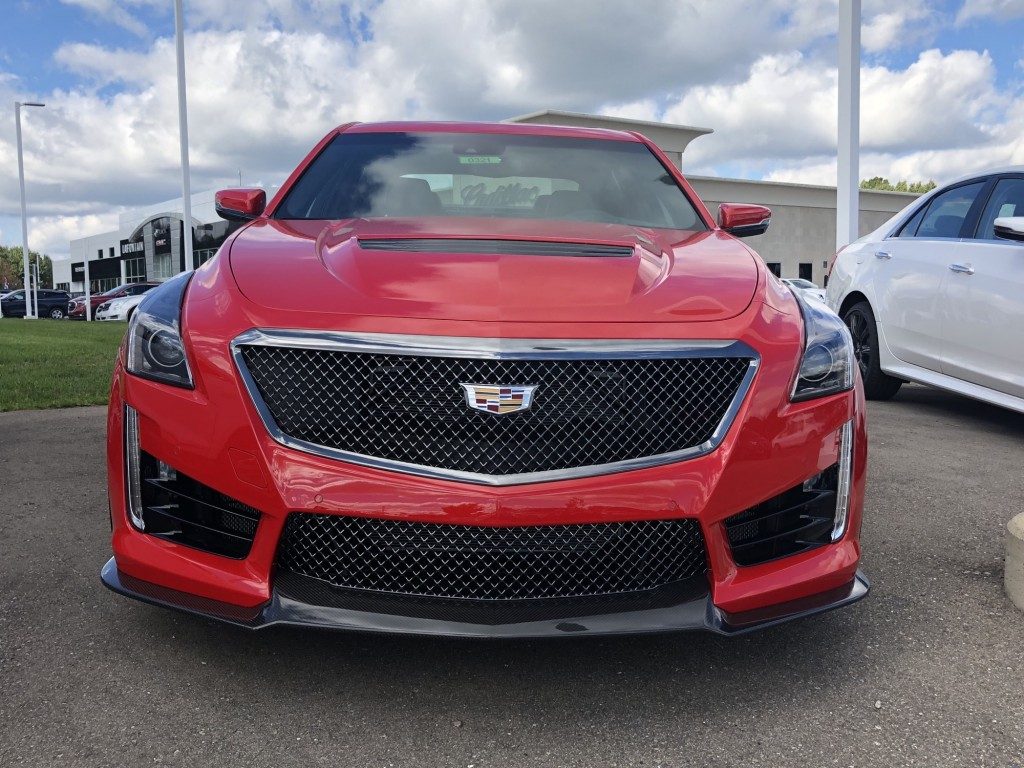 Cadillac charged $87,990 for the CTS-V for the 2019 model year. Options packages included the Pedestal Package ($14,600), Carbon Fiber Package ($6,250), Luxury Package ($2,500) and Advanced Security Package ($600). There were also standalone options including wheel and brake color options, Recaro seats, the Performance Data Recorder and carbon fiber interior trim.
The third-generation Cadillac CTS-V was indirectly succeeded by two models – the Cadillac CT6-V and the yet-to-be-announced CT5-V Blackwing. The CT6-V, first introduced as the CT6 V-Sport, is powered by Cadillac's twin-turbo 4.2L V8 Blackwing engine making 550 horsepower and 640 pound-feet of torque while the upcoming Cadillac CT5-V Blackwing is expected to feature a force-inducted V8 engine with a similar amount of power as the CTS-V's 640 horsepower V8, though it's currently unclear just what engine will power the model.
Subscribe to Cadillac Society for more Cadillac CT5 news, Cadillac CT4 news and around-the-clock Cadillac news coverage.